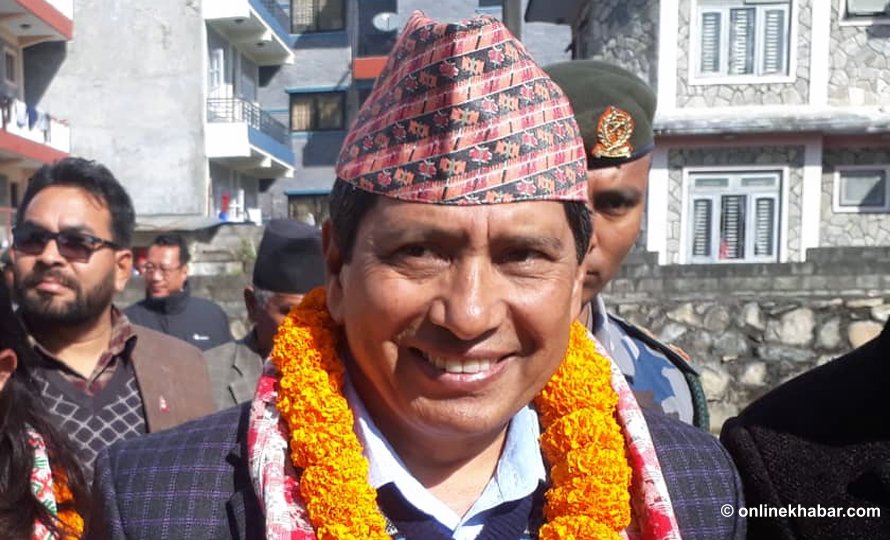 Kathmandu, January 24
The ruling Nepal Communist Party and its Madhesh-centric ally Rastriya Janata Party Nepal have swept the elections held to elect 18 members of the Upper House of the Federal Parliament.
The NCP won 16 positions whereas the RJPN won two in Province 2. Among the winners include NCP's central spokesperson Narayan Kaji Shrestha, who was defeated in the 2017 House of Representatives election in Gorkha-2.
Other parties could not win any seat as provincial lawmakers and chiefs and deputies of local governments constitute the electorate and there is a clear majority of the ruling party and/or its ally in all provinces.
Here is a list of the winners.
Province
Category
Winner
Party
1
Women
Indira Devi Gautam
NCP
Dalit
Gopi Bahadur Sarki Achhami
NCP
Other
Devendra Dahal
NCP
2
Women
Tulasa Kumari Dahal
NCP
Dalit
Radheshyam Paswan
NCP
People with disability/minority groups
Shekhar Kumar Singh
RJPN
Other
Mrigendra Kumar Singh Yadav
RJPN
Bagmati
Women
Ganga Kumari Belbase
NCP
Other
Bedu Ram Bhusal
NCP
Gandaki
Women
Bhagabati Neupane
NCP
Other
Narayan Kaji Shrestha
NCP
5
Women
Bimala Ghimire
NCP
People with disability/minority groups
Jaga Prasad Sharma
NCP

NCP

Other
Gopal Bhattarai
NCP
Karnali
Women
Sumitra BC
NCP
Other
Maya Prasad Sharma
NCP
Sudurpaschim
Women
Sharada Devi Bhatta
NCP
Other
Tara Man Swar
NCP