Major Nepali and English broadsheet dailies published from Kathmandu Valley on Sunday have given priority to a host of different issues from political, sociocultural and economic affairs. The Altitude Air helicopter crash in a village in Nuwakot district, east of Kathmandu, has received the most significant attention as aviation accidents have been more frequent over past few months. A boat capsize incident in Begnas Lake of Kaski has also been prioritised almost equally.
Nepal's victory over Bangladesh during their final group stage match of SAFF Championship has also been covered on the front pages of major newspapers today.
Meanwhile, some newspapers continue to highlight likely changes that Nepal will see after agreeing on a protocol to transport agreement with China.
 Important
Eight aviation accidents in eight months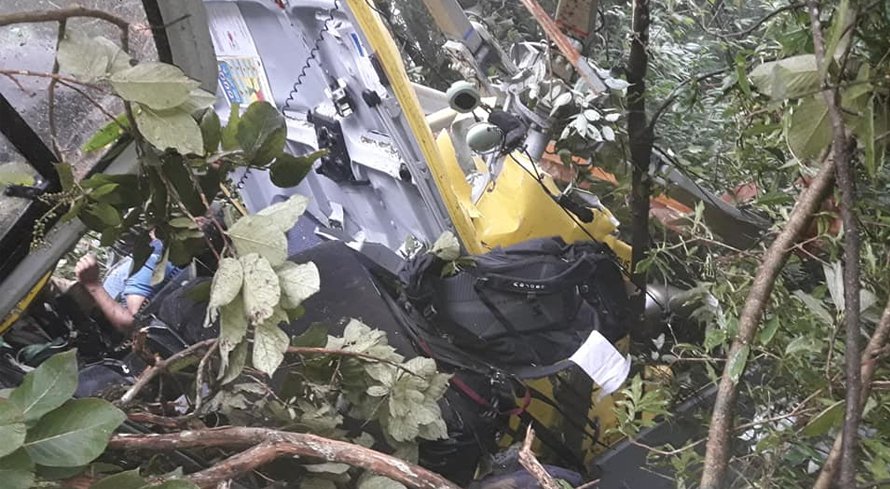 Six persons died while one woman survived when a helicopter crashed in Meghang Rural Municipality of Nuwakot district, according to newspaper reports.
Meanwhile, Naya Patrika informs that Nepal recorded eight aviation accidents in past eight months since January 2018. Whereas January, February, July and August witnessed no accident, there were three accidents in June and two in September. Total 59 persons were killed in these accidents, 51 alone in the US-Bangla Airlines crash in March.
Nepal enter semifinals of SAFF Championship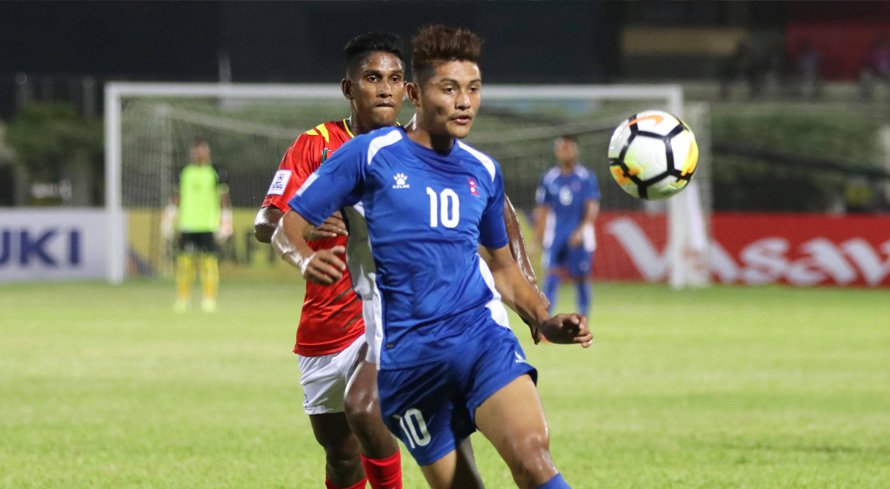 Defeating the hosts Bangladesh 2-0 in their last group stage match, Nepal have topped the Group 'A' table of ongoing SAFF Championship and entered the semifinals, according to newspaper reports.
Nepal's Bimal Gharti Magar and Nawayug Shrestha made the scores in 33rd and 90th minutes of the match, according to newspaper reports.
Meanwhile, Bangladesh crashed out of the tournament despite securing equal points (6) out of three games as Nepal and Pakistan were selected on the basis of goal difference.
Dozens taken ill after pre-Teej party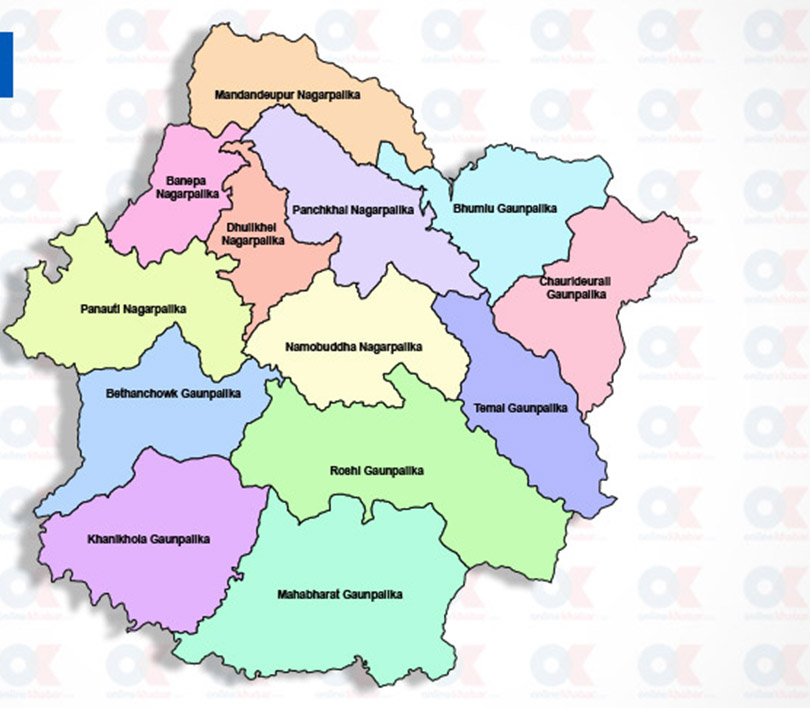 Republica and The Himalayan Times among other newspapers have reported that dozens of women have fallen ill after they attended a party hosted by a local cooperative on the occasion of Teej in Panchkhal of Kavrepalanchok district. Investigations have found that they suffered food poisoning.
The newspapers, however, have put the number of affected differently. Republica says there were around 300 women, whereas for The Himalayan Times, the number was as many as 200.
Nepal not to participate in BIMSTEC military exercise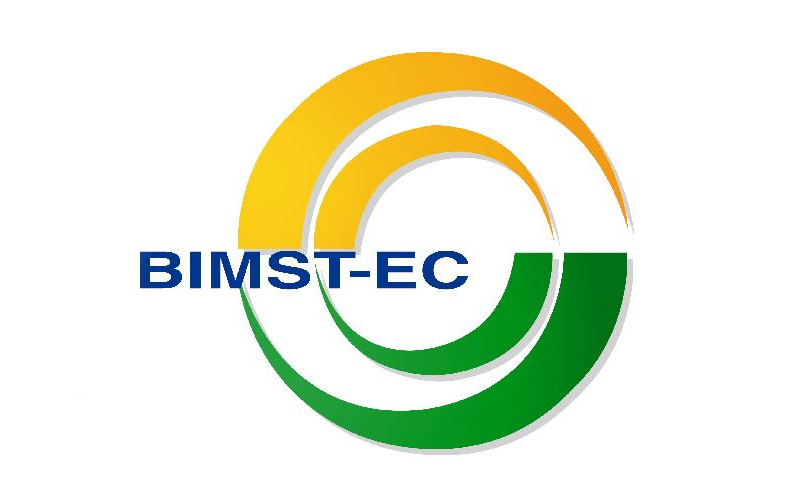 The Kathmandu Post reports in its lead story for the day that Nepal has decided to withdraw from a joint military exercise among member states of Bay of Bengal Initiative for Multi-Sectoral Technical and Economic Cooperation (BIMSTEC) owing to severe criticisms from various sections of society.
Prime Minsiter KP Sharma Oli has directed the Nepali Army to stop preparations for the event while the military troop was all set to leave for Pune of India today, according to the report.
The event will commence on Monday.
Ignored
Bhattarai says secularism resulted in Indian blockade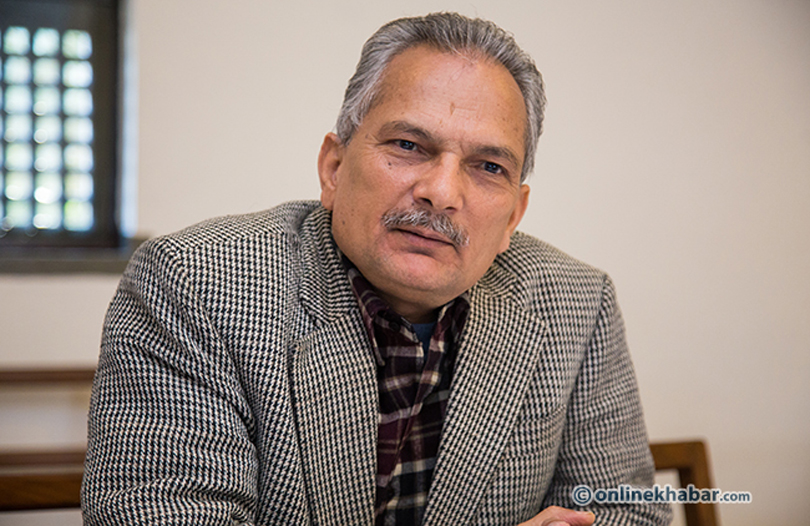 Former Prime Minister Baburam Bhattarai, who headed the powerful Constitutional Political Dialogue and Consensus Committee of the Constituent Assembly has claimed that India resorted to the border blockade immediately after the promulgation of constitution three years ago as Nepal did not agree on the southern neighbour's suggestion to avoid mentioning 'secularism' in the statute, reports Kantipur.
 Another error surfaced in official Nepali map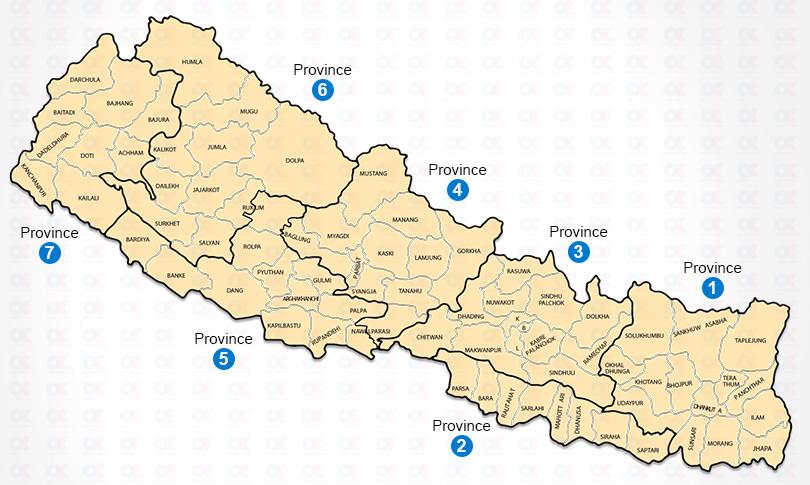 Whereas media reported that the map featured on the national emblem is erroneous as it does not contain the part of Kalapani, Annapurna Post reports that the disputed part of Limpiyadhura is missing in all maps developed by the government's Department of Survey.
The report quotes former Director General of the Department and border expert Buddhi Narayan Shrestha to claim that the part is missing upon a request from the royal palace during the Panchayat era.
Nepali Congress to increase number of office bearers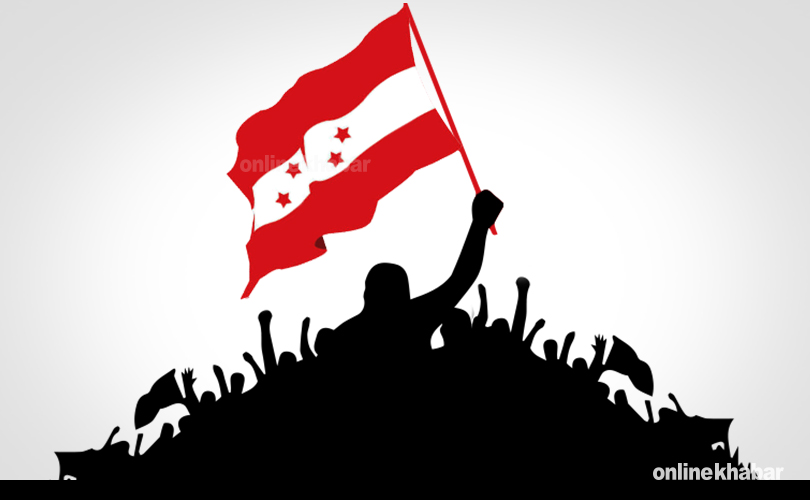 The main opposition party, Nepali Congress, is planning to increase the number of party officials as it prepares to amend its statute through upcoming Mahasamiti meeting, according to Rajdhani.
The panel formed to suggest changes in the statute has recommended the Central Working Committee with the President, two vice presidents, two general secretaries, three joint general secretaries and one treasurer.
Interesting
Dahal, Modi discuss mineral water from Everest
Nepal's former Prime Minister and Chairman of ruling Nepal Communist Party has discussed producing mineral water from Mount Everest with Indian Prime Minister Narendra Modi, according to The Himalayan Times.
"The leaders discussed issues of mutual interest, including global warming, water scarcity and melting of glaciers before floating the idea of tapping drinking water from the 8,848 metre high Mount Everest," reads the report.
The Kathmandu Post and Naya Patrika have also covered the meeting on their front pages.
Bangladesh proposes investing in two Nepali hydro projects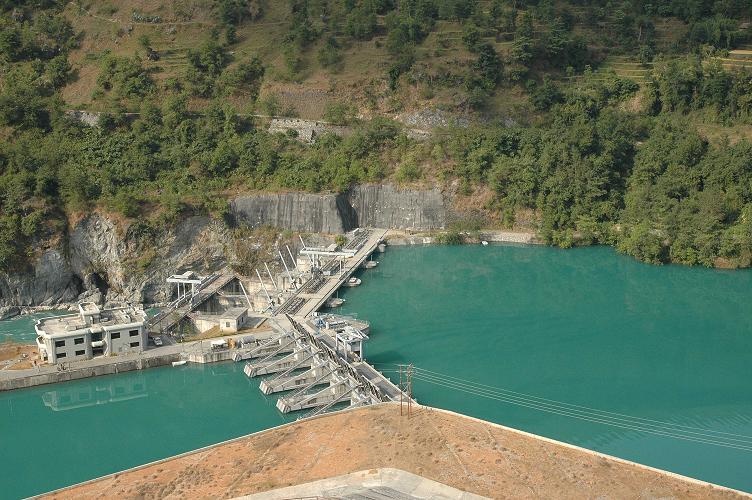 Weeks after signing an energy cooperation agreement, the Bangladeshi government has proposed investing in two hydropower projects of Nepal, according to Karobar.
Bangladeshi State Minister for Energy, Nasrul Hamid, has extended the proposal to Nepal's Energy Minister Barsha Man Pun has extended the proposal to invest in 1,110 megawatt Sunkoshi II and 536 megawatt Sunkoshi II hydro projects as partners, the report informs.