Major Nepali and English newspapers published from Kathmandu on Sunday have prioritised a host of issues. Though the front pages in the Kathmandu press are generally dominated by political stories, perhaps the commonest issue that newspapers have covered on the first page today is the visit of Dr Upendra Devkota to his birthplace as reports about his health has easily attracted concerns of public. Few other political, sociocultural and economic issues have also received some space on the front pages today.
Important
Dr Upendra Devkota's nostalgic visit to birthplace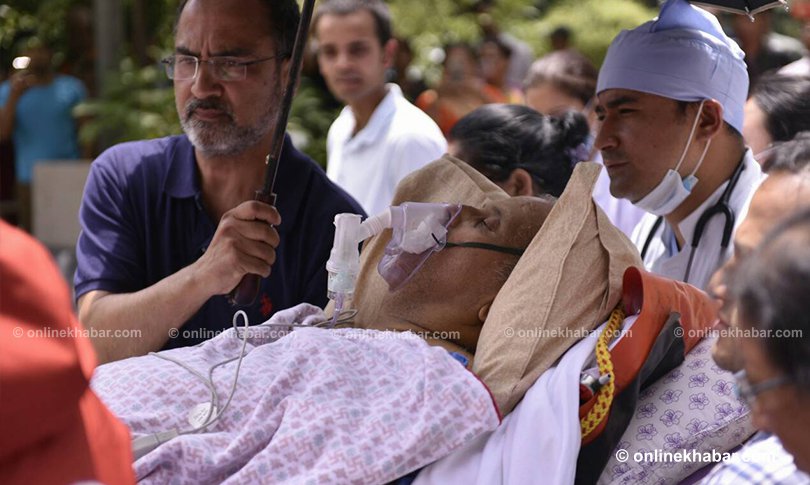 Famed neurosurgeon Dr Upendra Devkota, recently diagnosed with a cancer in his gall bladder, has visited the house where he was born in Bohoragaun, Palungtar of Gorkha district on Saturday, according to newspaper reports.
Whereas social media were full with multiple hoax news stories about his health, Devkota on Saturday wished to visit the birthplace and his family arranged a helicopter for the trip, according to Naya Patrika.
He spent around one and half hours in his village including 55 minutes of his stay at the yard of his house, according to Kantipur. He, however, could not talk to visitors and well-wishers.
Meanwhile, Nagarik claims that Dr Devkota has been telling doctors attending to him that he is feeling 'amazing' and 'wonderful' though he is getting weaker physically.
Preparations begin to form parliamentary committees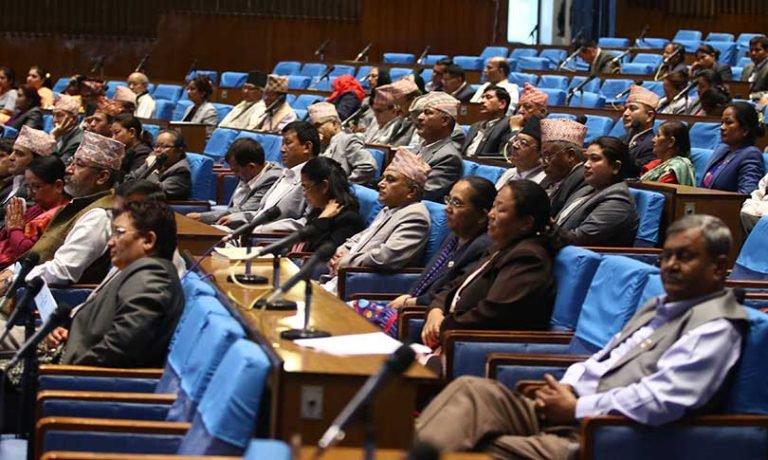 Republica reports that after endorsing the House of Representatives regulations last week, the parties in the Lower House have begun preparations to form 10 parliamentary committees. In this context, the ruling Nepal Communist Party says it will let the main opposition Nepali Congress lead the Public Accounts Committee as per the parliamentary traditions.
Meanwhile, the National Assembly is also scheduled to endorse its regulations on Sunday after the endorsement of House of Representatives' regulations last week, according to Gorkhapatra. The Upper House meeting is scheduled to be held at 11 am today.
Conflict victims question what new party will do for them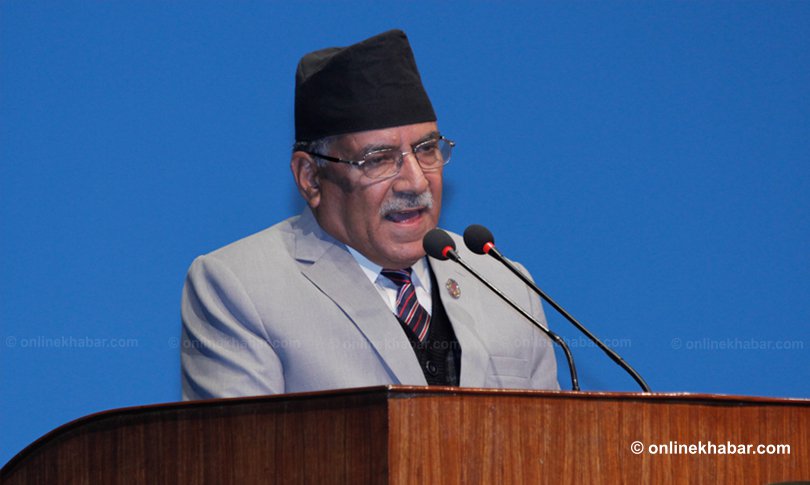 Victims and their family members affected by the decade-long armed conflict on Saturday held a joint meeting with Nepal Communist Party Chairman Pushpa Kamal Dahal, under whose leadership then Maoist guerillas had launched the war against the state, and asked what his new party would do for them, according to Annapurna Post lead story.
The victims on the occasion complained that the party 'used' them for the war, but ignored them after it got hold over the state powers.
Ignored
Nepal's flood preparedness at sorry state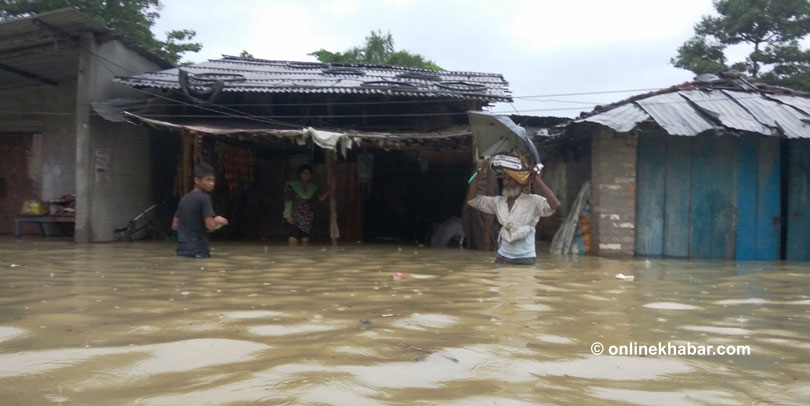 Republica in its three-column story with a photograph has raised concerns that concerned authorities of Nepal seem little focused on counter measures to combat against disasters including floods and landslides. The report informs that from 1971 to 2015,at least 4,344 Nepalis have lost their lives to floods during the monsoon season.
CIAA wants to put NOC land purchase scam case on hold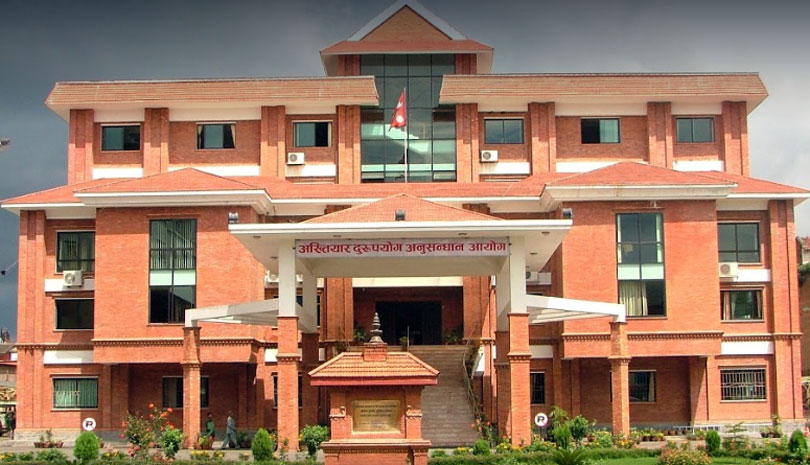 Nagarik reports that apparently in a bid to let suspects of multimillion rupee land scam of Nepal Oil Corporation get free, the Commission for the Investigation of Abuse of Authority is planning to defer registration of the case about the issue for now.
Earlier, the anti-corruption constitutional body had launched an investigation against the suspects including then NOC Chief Gopal Bahadur Khadka who resigned from the position just last week.
16 parties fail to submit poll expense details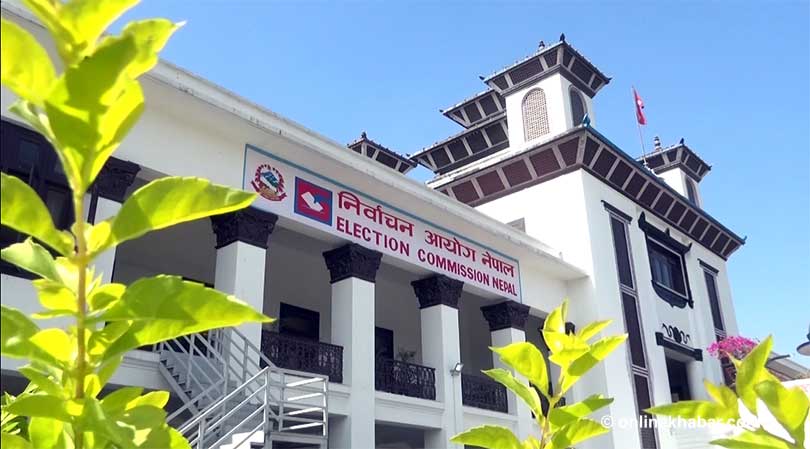 More than six months have passed since the announcement of final results of provincial and federal parliamentary elections. Section 24 of Election Commission Act says parties should submit details of the expenses they made during poll campaigning to the constitutional body within 30 days of the announcement of poll results. However, 16 political parties are yet to do so, according to the lead story in The Himalayan Times.
Total 49 parties had contested the polls.
Supreme Court fails to increase case settlement rate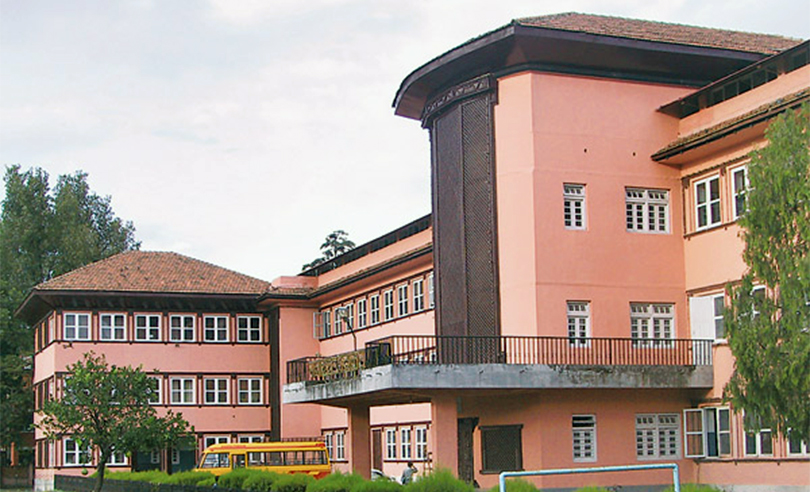 Around 14 years ago, the Supreme Court implemented a strategic plan with a target to increase the case settlement case upto 60 per cent in next four years. However, the rate has been restricted to around 30 per cent till the date, according to Naya Patrika lead story.
Total 21,795 cases are subjudice at the apex court currently whereas it receives 900 new cases every month on an average. The situation of high courts and district courts is also the same.
Interesting
Number of ATMs increased by 32 per cent in one year
The number of automated teller machines (ATMs) of banks and financial institutions increased by one third in past one year, but customers have complained of poor service quality, reports Abhiyan in its lead story. According to the date obtained from Nepal Rastra Bank, there were 1985 ATMs in the country in January 2017 and it increase to 2,638 in the same month next year.
Nepal aims to earn Rs 155 billion from tourism sector every year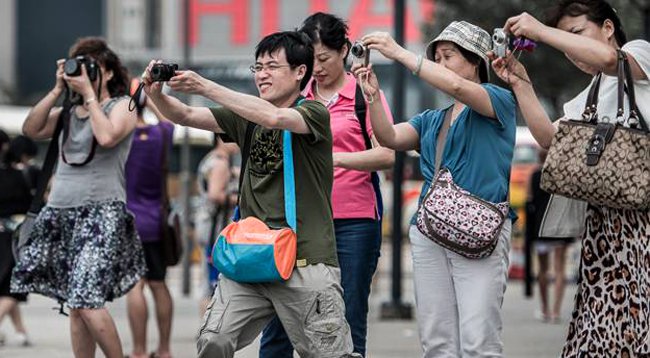 The government has targeted earning as much as Rs 155 billion from tourism activities every year with the period of next three years, reports Karobar in its lead story.
The government recently announced its three-year tourism plan, which targets to increase the per-year number of foreign to at least 1.2 million, 1.6 million and 2 million respectively in next three years, according to the report.