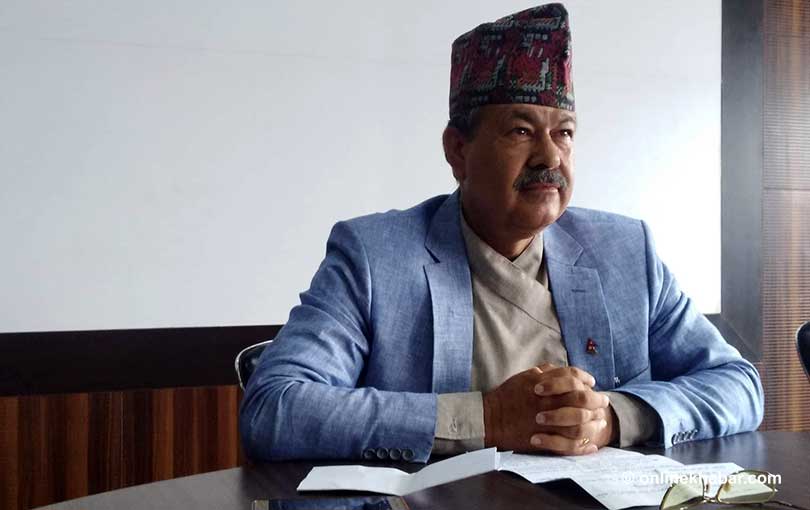 Kathmandu, June 7
Controversial Executive Director of Nepal Oil Corporation, Gopal Bahadur Khadka, has resigned from his post.
Organsing a press conference in the Capital on Thursday, Khadka announced his resignation from the position. He said various national and international forces plotted conspiracies against him and he was quitting to pave their way forward.
Khadka was dragged into a corruption case for his involvement in irregularities while purchasing land in various parts of the country to build petroleum storage facilities. Then, the government had removed him from the Corporation.
The official, however, filed a case at the Supreme Court against his removal, to get reinstated. The government, however, transferred him to the Ministry of Industry, Commerce and Supplies.
He was further accused of not cooperating with the government and promoting factionalism in the organisation.
Various parliamentary committees and an investigation team formed by the Ministry had concluded that Khadka embezzled millions of rupees from the state coffers to purchase land in various provinces.