Kathmandu, June 28
The four-party taskforce constituted to forge understanding on removing obstructions in the Parliament has failed to do so. After the setback, leaders of three parties are discussing the matter on Tuesday afternoon.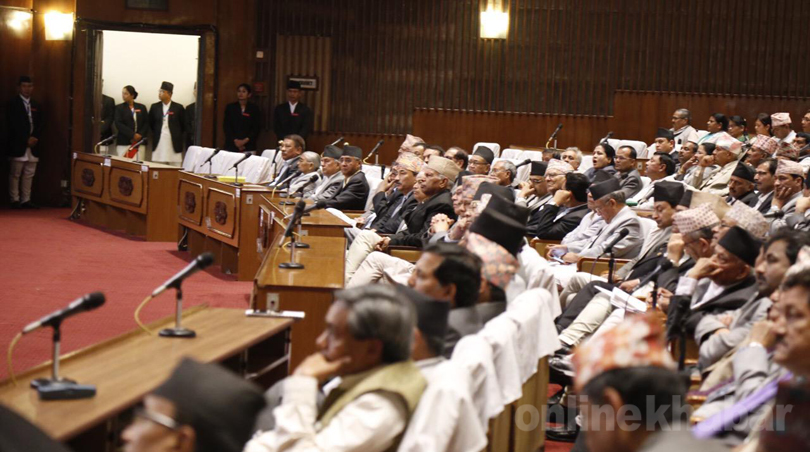 The four parties formed the taskforce in a bid to make peace after the main opposition obstructed the Parliament demanding lumpsum of Rs 2 lakh for each earthquake-displaced family. They failed to reach a deal at a Tuesday morning meeting, with each party sticking to its stance.
Contrary to the Congress demand, the CPN-UML, which leads the KP Sharma Oli government, says it can give Rs 2 lakh in installments only.  The Congress is indicating it will not give up its stance after CPN-Maoist Centre President Prachanda said each quake-displaced family shuold get Rs 3 lakh.
Talking to Onlinekhabar, Congress chief whip Chin Kaji Shrestha said: We are for giving Rs 2 lakh now and Rs one lakh later if the idea is to give the grant in installments.
The Rs 50,000 the government has promised to give in one installment is not enough to buy even 15 sacks of cement, Congress leaders said, adding that the government should give one lakh rupees more if it can.