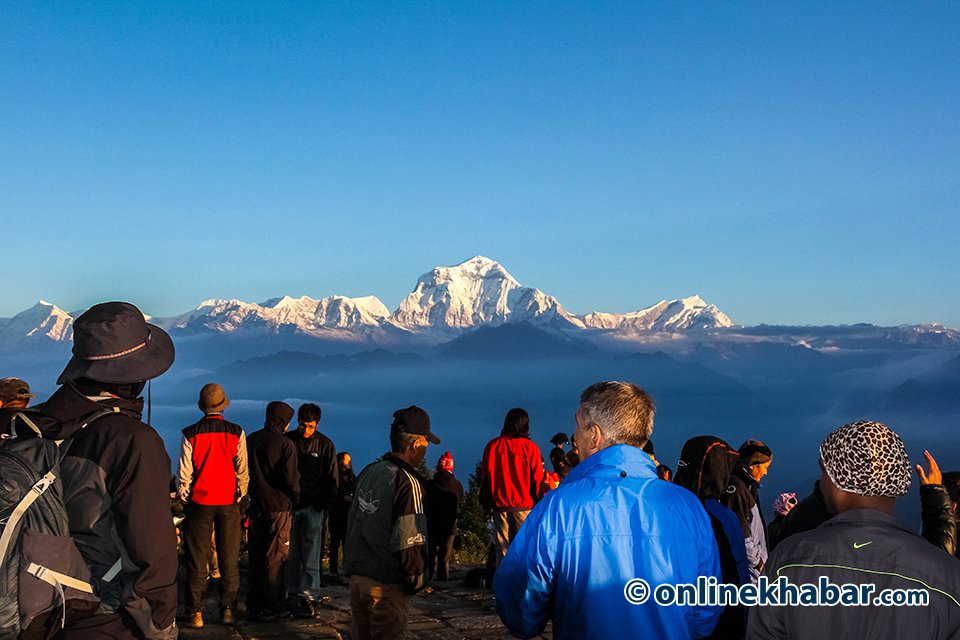 Kathmandu, November 6
Nearly 500,000 foreign tourists have come to Nepal since January 2022.
October saw the highest number of foreign tourists coming to Nepal since the Covid pandemic that started in March 2022.
According to Nepal Tourism Board, 88,582 tourists came to Nepal in October alone, 20,000 more than those who came to Nepal in September.
A total of 473,565 tourists have come to Nepal in 2022 so far. The most number of tourists came to Nepal from India, followed by the United States and the United Kingdom.
According to the NTB data, 16,910 tourists came from India followed by 11,859 from the USA and 7,117 from the United Kingdom.
Monthly arrival of tourists:
| | |
| --- | --- |
| Month | Number of foreign tourist arrivals |
| January | 16,975 |
| February | 19,766 |
| March | 42,006 |
| April | 61,589 |
| May | 53,608 |
| June | 46,957 |
| July | 44,462 |
| August | 41,304 |
| September | 58,314 |
| October | 88,582 |