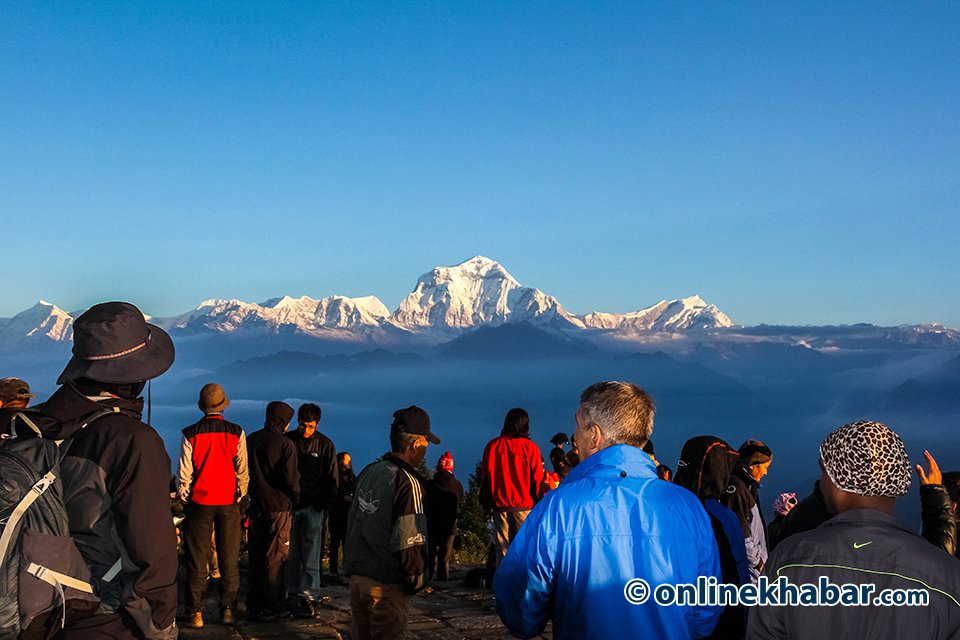 Kathmandu, April 2
Nepal's tourism industry will soon revive its strength following the long duration hit by the Covid pandemic if the number of foreign tourists recorded in recent months is anything to go by.
Nepal Tourism Board says 99,426 foreigners came to Nepal on tourist visas via air route in March, which is the highest of monthly arrival records since the Covid impact in early 2020.
The number makes up 78 per cent of the tourist arrival recorded in March 2019.
In the first three months of 2023, the country recorded 227,755 foreign tourists, informs the board's director Mani Raj Lamichhane.
While there are hopes that the number will further rise in April thanks to the beginning of the mountaineering and trekking season, there are concerns that the new rule banning solo trekking might have some adverse impact.