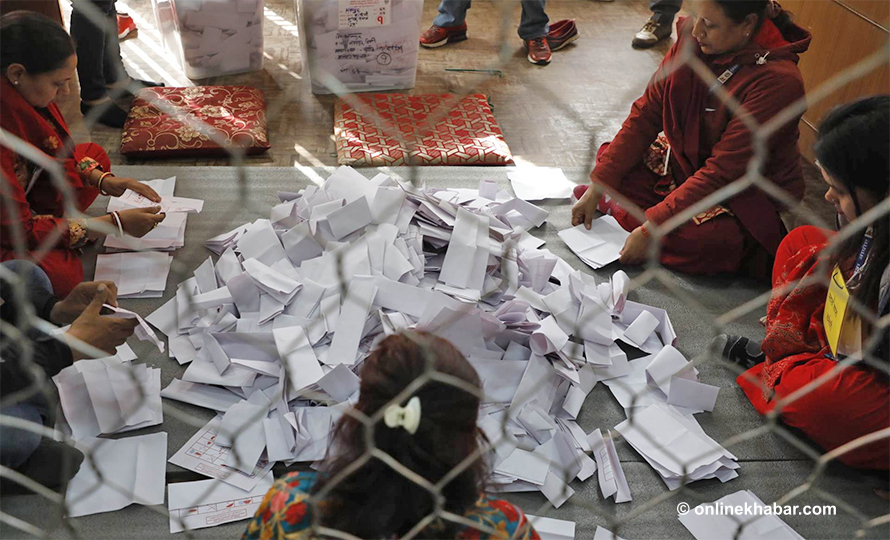 Kathmandu, November 28
Although Chief Election Commissioner Dinesh Kumar Thapaliya had said the final election results would come out by December 8, officials now say it will take more time than promised.
"Because the election process has been halted in three constituencies, the entire process will be delayed by around 10 days," the Election Commission spokesperson Shaligram Sharma Paudyal says.
Owing to reports of poll rigging, the commission has decided to hold a revote at 10 voting centres in the Dolakha district on Thursday, 11 days later than the voting day, but the commission is yet to decide whether to do the revote in Bajura and Syangja 2. The vote count in both places has been halted as some candidates have complained of rigging by their opponents.
After the vote count will be over, the commission has to give parties at least a week to name the candidates to be elected under the proportional representation system, further delaying the process to publish the final election results.
Nepal is notorious for a sluggish vote count. Stakeholders have suggested introducing electronic voting machines but to no avail.