Voter turnout is one of the crucial metrics of how citizens directly participate in the governance, future and success of their country. Higher voter turnout, in most cases, is a sign of the vitality of democracy while lower turnout is usually associated with voter apathy and mistrust of the political process. Because of its importance, media and civil society actors, as well as many other stakeholders are concerned when citizens do not turn out to vote. They are also keen to understand the reasons behind low voter turnouts
We have encountered a 61% voter turnout in Nepal in recent polls. This rate is significantly lower as compared to the past two elections, which were 77% in 2013 and 78% in 2017. This level of depreciation in voter turnout has not been raised as an issue so far by any public or political or bureaucratic stakeholders in Nepal.
But, it's time we asked why political parties and stakeholders could not bring enough momentum to synergise voters to take part in the polls and how it is impacting the country's democracy.
The narrative of numbers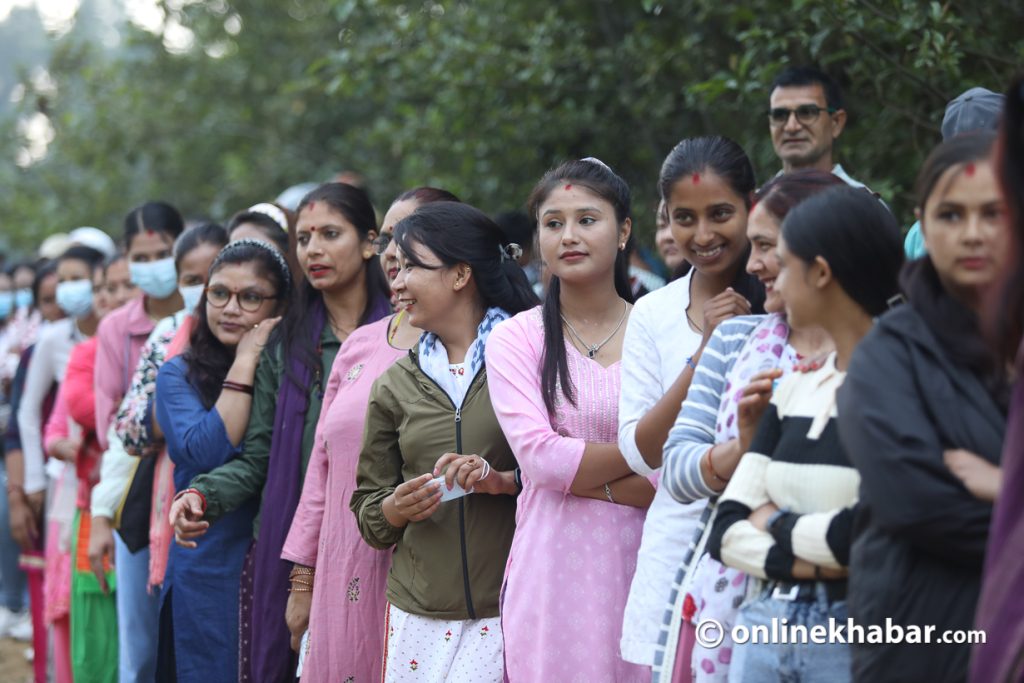 The voter turnout dwindled significantly when the country voted for the second local elections earlier this year as the turnout rate was around 64%. The local elections experienced a fall of 10% in voter turnout as compared to previous local elections held in 2017.
We have witnessed the highest ever, as well as the highest ever participation of women voters, in the 2019 India general elections. The numbers are adding up too well when we consider their past trend of participation in election polls. Out of the total 834,101,479 electors, 553,801,801 people cast their vote in the 2014 Indian general elections. There is a rise in approximate percentage despite major political and constitutional events. Even Pakistan witnessed a 66.9% voter turnout. Bangladesh encountered an 80.20% voter turnout in the last general elections. The 2020 Sri Lankan parliamentary elections recorded a 71 % voter turnout amidst the Covid crisis.
Crucial reasons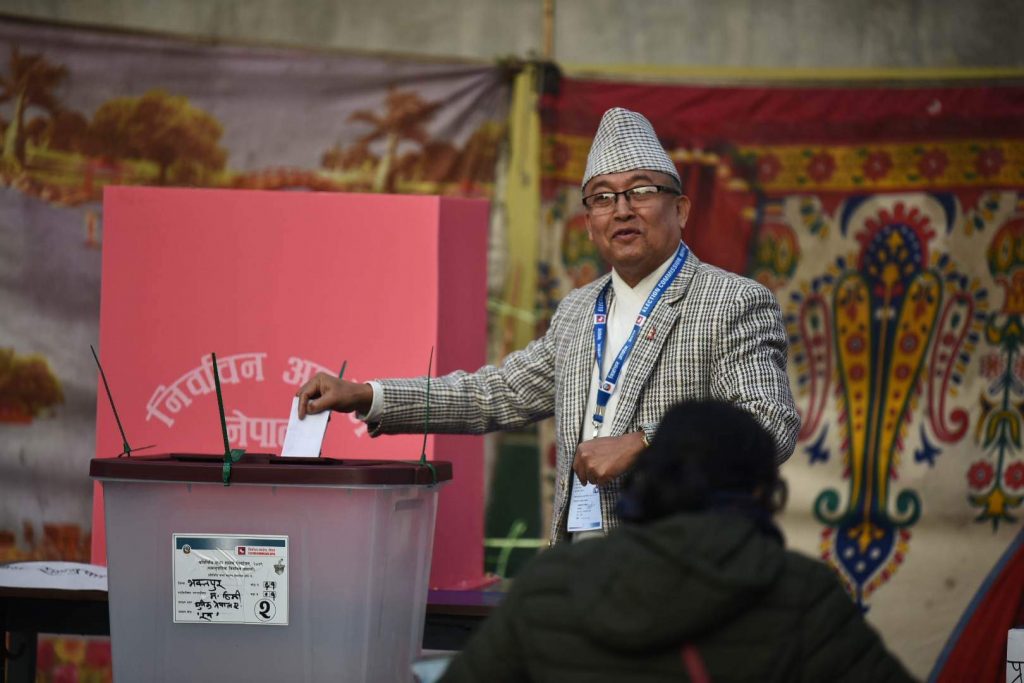 There are many reasons and factors contributing to this situation of low voter turnouts in Nepal. The Election Commission imposed a stricter code of conduct. It basically shrank people's constitutional right to freedom of expression. It was drafted with various impractical clauses as neither parties could follow them nor officials could check compliance but it confused most people and stakeholders. The commission also had an agreement with Meta Inc, the mother company of Facebook, to oversee breach of conduct on Facebook. It went hard on the No Not Again campaign.
The unaddressed aspiration of the public in regard to good governance, stability and sustainable development has been a serious negative catalyst. Political parties failed to make the most of alliance politics. Duality and debate for and against alliance-based electoral participation made the situation worse. Top political forces kept on pushing the public out of their vested interest in power politics and this certainly increased dissatisfaction among the Nepali commoners. The candidacy offered by alliances and major parties was no way better for voters, especially those with major allegations of corruption, nepotism, and fat-wallet autocrats.
Nepali society is undergoing a major change in the orientation shift towards postmodernism from the concept of modernism with the slight help of globalisation. The issue of survival is now no more of a major concern as people are seeking comfort and convenience. Political parties might need to get back to people to know them better and perhaps it may generate better outcomes.
Misinformation menace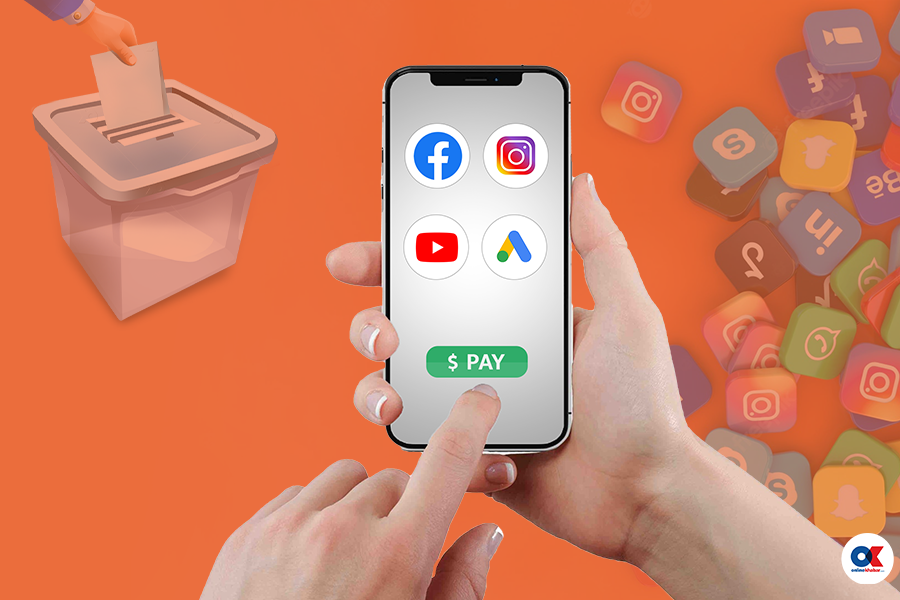 TikTok is a certain risk like other social media, but it seems to be a major vector in election misinformation and its AI-based algorithms are certainly not good when it comes to election publicity. A digital watchdog, Global Witness and the Cybersecurity for Democracy team at New York University in the US, suggested a strict ban or strict watch against TikTok during the elections. It has been well-reviewed in Europe and US itself that TikTok approved 90% of advertisements featuring election misinformation including ads containing the wrong election date, false claims about voting requirements, and rhetoric dissuading people from voting.
For a vast number of Nepalis, TikTok has already been a primary source of news, but such unwatched posts could have far-reaching consequences. TikTok's hyper-tailored algorithm can blast random accounts into virality very quickly. TikTok's video-exclusive content brings up additional moderation hurdles, as artificial intelligence processes may find it more difficult to automatically scrape video content for misinformation compared to text. This certainly served as a hate infuser.
It has been feared by most of the idealists of our country that we have shown a tendency towards the Schadenfreude syndrome. There was an interesting study carried out by researchers titled Schadenfreude: Malicious Joy in Social Media Interactions, which presented a model of Schadenfreude, pleasure at another's misfortune, resulting in a typology of cases of this emotion. Four types are singled out: compensation, identification, aversion, and injustice. Even sentiments expressed post elections over social media highly suggest this syndrome.
Mitigating measures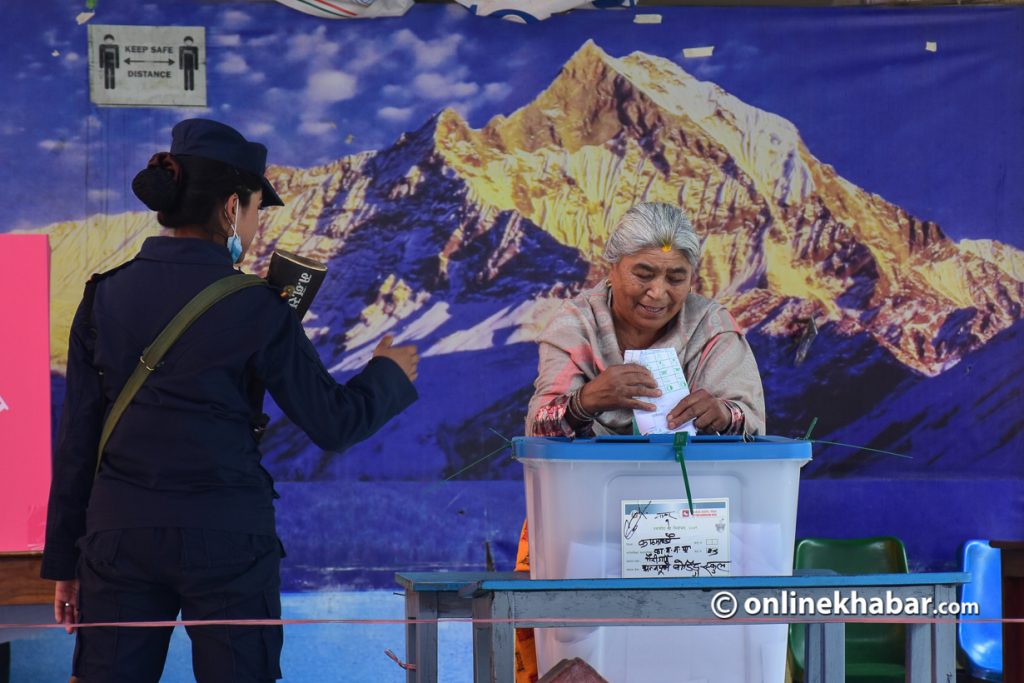 A remarkable degree of concern has been expressed about the levels of voter turnout in established democracies in recent decades including the giant United States of America itself. The paradox of voting is unsolved. It could be argued that parties are getting closer to each other ideologically in delivery and practice mechanisms, therefore, reducing the benefits of electing one for the government instead of another. This convergence is not at all welcomed by Nepalis.
However, we are optimists and we should look ahead to solve this. Socio-economic factors such as population size, population stability, and economic development should be considered first before planning any polls or any sort of participation in it by parties or individuals. Political factors such as the closeness of elections, perception of the political issues at stake, campaign expenditures, and political fragmentation should be accessed and addressed by major stakeholders of power politics. Voting incentives or changes in modality, adoption of e-voting, and some regulatory provisions could generate higher turnouts.