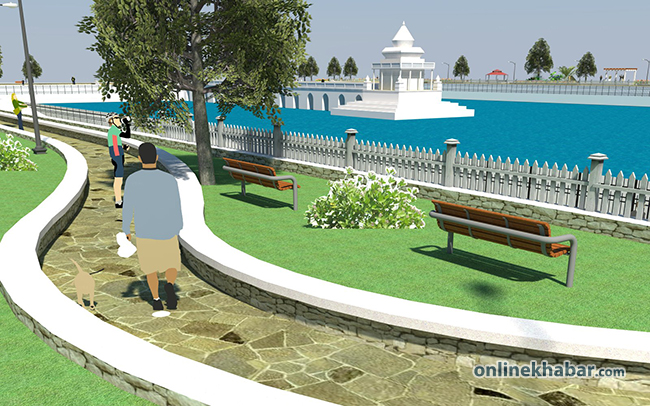 Kathmandu, January 1
An experts' group formed to suggest how to reconstruct the quake-hit Ranipokhari has said an 'archaeological excavation' of the historic pond has to be carried out before the reconstruction works.
The panel led by former Director-General of Department of Archaeology, Bishnu Raj Karki, says the site should be excavated before beginning rebuilding it. The panel has decided to urge the Department to facilitate the process.
Meanwhile, the panel also decided to collect suggestions from members of the public about how to reconstruct Ranipokhari.
Earlier, Kathmandu Metropolitan City had already begun the reconstruction works. However, the project was halted after a section of archaeologists and historians claimed the model the local government was adopting was faulty and would destroy the archaeological value. Further, the Mayor and the Deputy Mayor of the KMC had a dispute over the issue.