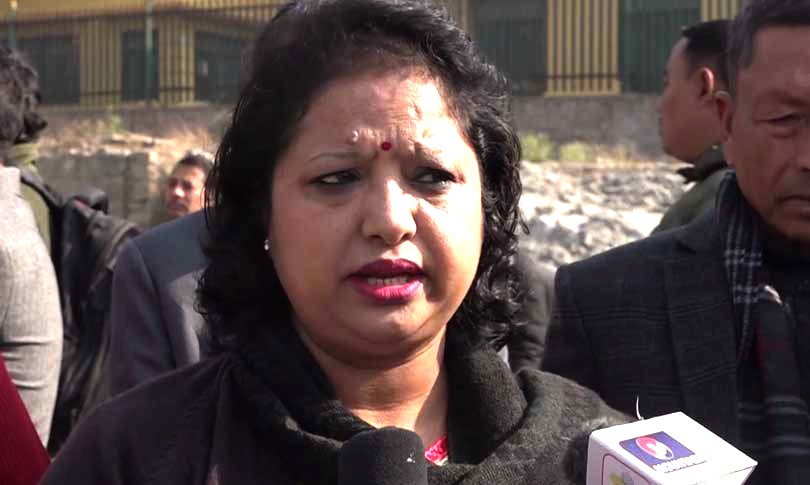 Kathmandu, December 26
Kathmandu Metropolitan City's Deputy Mayor Hariprabha Khadgi says reconstruction works at historic Ranipokhari are not carried away as per standards set by the Department of Archaeology.
While the city's Mayor Bidya Sundar Shakya claims that the reconstruction is underway at the pond according to a plan approved by the Department, Khadgi says the works are on without obtaining necessary permits.
"I just learnt it yesterday after attending a programme that the Department has not approved the reconstruction works here," Khadgi told journalists after visiting the site today.
She also accuses Shakya of not inviting her to any discussion over the reconstruction works.
In the local level elections held in May, Shakya was elected to the top post representing CPN-UML whereas Khadgi was a Nepali Congress candidate.