Pasang Sherpa, in March 2020, was ready for his fifth Everest expedition. He had prepared everything for the two-month journey to the top of the world. He had trained better than any other year and bought various equipment that would help him in the mountain. In order to go up the ranks from a climber to a mountain guide, he had even polished his speaking skills. Pasang had a lot of hope and dreams in 2020. But, all of it was shattered as the mountaineering season was over indefinitely with the government shutting down the country on March 24.
"It's been a tough year," says Pasang. "This (climbing) is all I know and have been doing for the past nine years. Hopefully, this year will be better."
As Pasang hopes, mountaineering has gradually picked up in Nepal. In October and November 2020, a few teams went on expeditions on Lobuche, Ama Dablam, Mera Peak, Island Peak, and Manaslu.
Earlier this year, China decided to bar all tourists from Tibet. Major expedition agencies like Mountain Madness and Alpenglow Expeditions also cancelled their expedition due to Covid-19. Consequently, Nepali entrepreneurs had hoped that this would result in a lot more bookings. But, that has not been the case yet.
Even though there have been bookings on all major 8,000ers, the number is quite low. Everest will likely see little over 150 climbers, less than half of how many turned up in 2019. The same goes for Lhotse, Annapurna, Dhaulagiri and Makalu where bookings are less than half of what they were in 2019. And, with rules about Covid-19 quarantine requirement for the trekkers and mountaineers changing regularly, expedition agencies are scared that the bookings they have might also be cancelled.
Rules and restrictions
"This was the time we should have capitalised and made rules favourable for mountaineering," says Thaneshwar Guragai, the manager at Seven Summit Trek(SST), one of the most popular expedition agencies in Nepal. "But, the government does not care about the thousands of people whose lives depend on mountaineering."
Having recently created history on K2, Nepal and its mountaineers have been in the news all over the world. This, Guragai says, could have been a springboard to bring in more adventurers to the country. But, with ever-changing rules, he says many of SST's clients have decided to cancel their trip.
"We had enquiries about smaller peaks, but with this rule of compulsory quarantine, despite a negative PCR, and a Covid-19 insurance of $5,000, many have cancelled because it is just not feasible for them," says Guragai.
He says that due to the same rule, many people went to Pakistan in the winter to be part of the K2 expedition because, in Pakistan, mountaineers do not have to quarantine or get Covid-19 insurance, just a negative PCR report will do.
"In many countries, they don't even sell Covid-19 insurance. These people have all cancelled their trip," says Guragai.
Apart from this, he says, clients have cancelled as airlines have stopped them from boarding the plane as they did not have a visa. He says the airlines stopped them from boarding as they were not aware that for mountaineering, Nepal was already offering visa on arrival.
"Its these small things that create problems for us," says Guragain.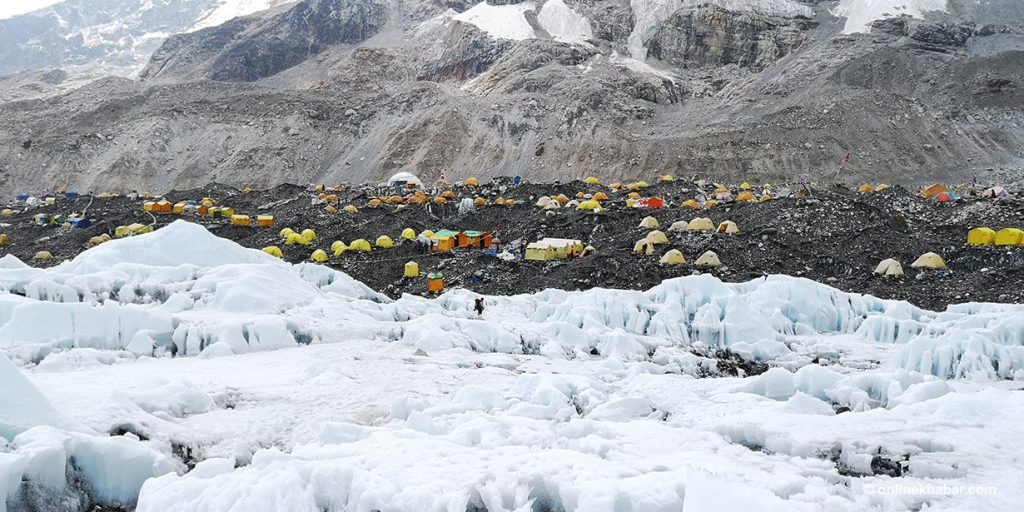 Almost all Nepali expedition companies have similar problems. They say most of the clients are happy to comply with the Covid-19 insurance, but to many, the quarantine rule seems a bit pointless.
"They rather have travel insurance than Covid-19 insurance, but they are willing to get that. What many are irked by is staying in Kathmandu for seven days even when they test negative to the virus," says Mingma Dorchi Sherpa from Pioneer Adventures.
The director at the Department of Tourism, Meera Acharya, also says the mountaineering industry will suffer if these rules are not amended. She says the department has been getting a lot of complaints from expedition agencies about quarantine rules. She also fears a lot of mountaineers will instead choose to go to countries like Pakistan, Chile or Tanzania, which have no such rules.
"We need to look at what our competitors are doing at these times. We have to be proactive and not reactive if we want a good mountaineering season," she says.
Excuses and explanations
The government, however, says that the rules are in place to save Nepalis from Covid-19. Mahendra Guragain, the secretary at Covid-19 Control Management Committee, says that the committee has had a formal request from the Tourism Ministry asking to change the rules for mountaineers, but things will take time.
"We are discussing. But, we need to make sure that the new UK variant does not spread. These rules are in place for precisely that," says Mahendra Guragain. "With things coming under control, maybe we will do as the Tourism Ministry wants us to do, i.e let tourists with a negative PCR report travel freely in the country without quarantining. But, we have to wait and assess the situation."
Foreign expedition agencies have a different take on this. Mountain Madness says it is cancelling expedition on Everest for another year citing scarci­ty of test­ing, treat­ment, and vac­cine dis­tri­b­u­tion in Nepal.
"After dili­gent and exten­sive research, dis­cus­sions with physi­cians and pub­lic health experts, as well as a great deal of soul-search­ing, Moun­tain Mad­ness has offi­cial­ly can­celled all Spring 2021 Nepal treks and climbs." its statement read.
Another international expedition agency, Madison Mountaineering, however, is coming and says it is confident of having a unique Everest expedition in 2021.
Garrett Madison, the founder and expedition leader at Madison Mountaineering, says he is fortunate that most of his clients from 2020 rolled over their expedition to 2021. He adds that having run a successful operation on Ama Dablam in 2020 also gave him the confidence to operate the expedition.
"There is a lot of speculation and misinformation in the news these days. Fortunately, we have good connections with the government and know what the rules are. It's pretty straightforward really, just a five-night quarantine' in Kathmandu before we head to the mountains to begin our trek to base camp. My clients are on board with this," says Madison.
His clients include Mark Pattison, the former NFL wide receiver who wants to become the first and oldest NFL player to summit both Everest and Lhotse within 24 hours. Pattison says as he will be vaccinated by the time he gets to Nepal, he is not worried about Covid-19.
"The rules weren't that big a problem," says Pattison. "I am ready to comply with anything as long as it gets me to Everest. As for the insurance, I'm quite happy to pay a little extra so that I have full protection. As the premium wasn't that expensive it wasn't a problem."
But, not every climber thinks like that.
A climber who does not want to be named says he cancelled this year's expedition because he is not in a position to spend extra.
"I already need to spend around $40,000 for the expedition. Due to these rules, I might have to spend another $2,000. I just can't afford," he says, "I still don't understand why Nepal's government is so stupid. Extra quarantine and Covid-19 insurance for someone who will have two negative PCR reports in a week are just very stupid."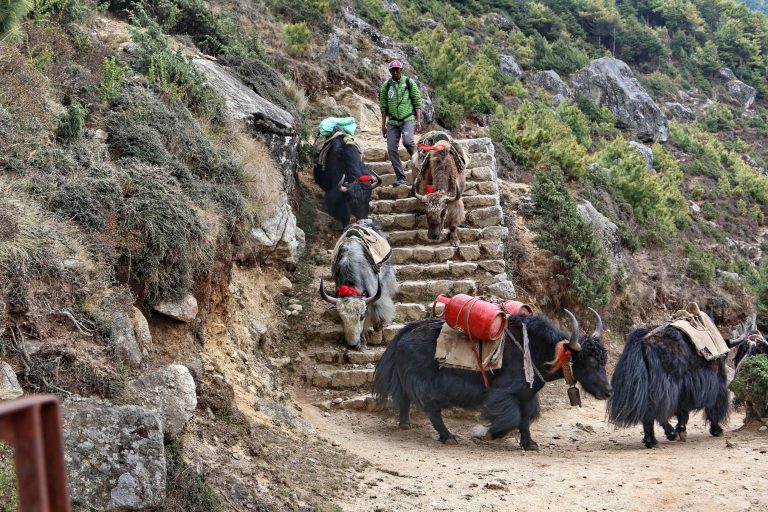 Impacts and implications
As a result, this climber is going to Tanzania to climb Kilimanjaro and says he will definitely rethink coming to Nepal as these protocols are too archaic for the 21st century.
"As a country, I think Nepal needs to change with time. Look how easy things are in Pakistan or Peru," he says.
Things like these are worrying expeditions agencies. While they are sure that people will come to climb this season and in the future, the number, they say, is expected to come down.
Guragai says this will hit the people who are dependent on mountaineering more than it will affect the expedition agencies.
"If we had clients we would be doing two to three expeditions which would sort us out for a year," says Tendi Sherpa, a Seven Summit Trek guide. "But, it looks like it's only going to be Everest for me."
According to the Department of Tourism, around 100,000 people depend on mountaineering to make ends meet. During the spring climbing season, a Sherpa guide like Tendi can pocket around $6,000 for his two months in the mountains. Even cooks at basecamp earn up to around $1,500 and a porter can earn up to $1,000 which is quite a lot considering Nepal's minimum monthly wage which is around $150.
But, with the number of mountaineers expected to be low, only the fortunate will have jobs this spring.
That said, the number being low is good news for the mountain and the mountaineers who will come climb this spring. While there was a queue of people on Everest in 2019, this year things are definitely going to be different.
"I'm quite glad that it will not be as chaotic as in previous years. Hope everything goes smoothly and we get to step foot on the highest point on earth," says Andrew Hughes, another Madison Mountaineering client who is also going to be attempting to climb Everest and Lhotse.