Climbing K2, the second-highest peak in the world, in the winter was never in Mingma Gyalje Sherpa's mind. He was content with what he was able to achieve in his 14-year mountaineering career. But, when a client asked him why no Nepali had their name on any of the winter ascents on 8,000-metre peaks, he was left speechless.
"I felt sad when they said that. It was a matter of shame that no Nepali had their names on mountains in their own country," says Mingma Gyalje, also known as Mingma G.
In a bid to change that, Mingma G, in late 2019, teamed up with Icelander John Snorri Sigurjonsson, Slovenian Tomaz Rotar and Chinese Gao Li to climb K2, the only 8,000-metre mountain, among 14, yet to be climbed in the winter. However, due to bad weather, their summit bid was unsuccessful and he had to return disappointed.
"It was a good learning experience. It's a reminder that sometimes things don't go as planned," says Mingma G.
However, he is not giving up on his dream of summiting the 'Savage Mountain' and is going back to Pakistan. But, this year, he wants to do things differently. Not wanting to be held back by anyone, he will try to summit without clients, but with members from this expedition company, Dawa Tenzing Sherpa and Kilu Pemba Sherpa.
He is not going to be alone either. In order to put the name of Nepal in mountaineering's hall of fame, two other Nepali teams have announced that they will be going to Pakistan. A commercial expedition led by Chhang Dawa Sherpa from Seven Summit Treks will join them along with a team led by record-breaker Nimral Purja Magar (Nimsdai).
Taking on the last great challenge
"It's good that there are other teams joining us. But, more teams going does not guarantee a summit. (We) need a lot of things to work in our favour," says Mingma G.
Many like Mingma G have fallen short of climbing K2 in the winter. Numerous teams have tried it since the late 1980s but none of them has been successful. Poor weather, harsh temperatures that can reach up to -50 degree centigrade, steep slopes and a technical climb have all played a role in all of those unsuccessful attempts. But, all three Nepali teams believe that they can take on, what many call is, the last great mountaineering challenge.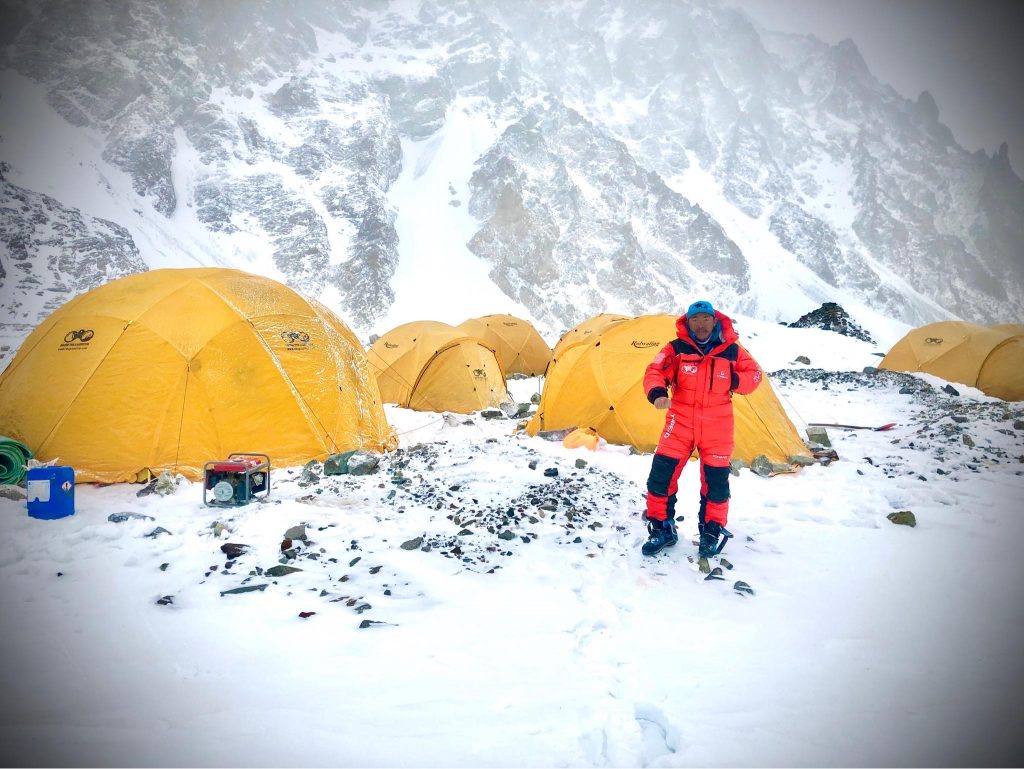 Seven Summit's expedition came to life when Chhang Dawa Sherpa, like Mingma G, wanted a Nepali to reach the summit of K2 in the winter. Having seen the Poles and Russian try and fail, he wanted to see if a Nepali could do it. His plan was to send five experienced Nepali climbers to K2, but as the word got out, many foreigners from European countries wanted to join their expedition.
"Our initial aim was a small expedition to create history. But, we started to get a lot of queries from people who wanted to climb with us," says Chhang Dawa, director and expedition leader at Seven Summit Trek, Nepal's top mountaineering expedition agency.
Slowly one became two and before they knew it, they had over 20 foreign climbers who wanted to join their expedition.
"Making it a commercial one was never in our mind. But, when we started to get queries, we changed our plan. It gives us a chance to take more Nepali climbers to help those who will be making the summit push," says Chhang Dawa, adding they had to stop taking bookings as more people wanted to join.
Mingma David Sherpa, who will be climbing with Nimsdai, says their team is going for similar reasons others are – to create history. He believes that this is the first time that such strong teams are assembling at K2 in the winter.
"It's going to be great to have these climbers climb with us," says Mingma David. "It's going to be tough, everyone knows that. But, collectively, if we work on the same page, this dream of climbing K2 in the winter can be successful."
Dealing with contingencies
All three teams know that their summit bid depends on the weather. All previous attempts, including that of Mingma G last year, came to an end because of it.
"Having climbed Lhotse in the winter, I had thought that the weather would be similar, but I was wrong," says Mingma G. "It was extremely cold. We didn't have the equipment. Our personal equipment was good enough, but the team equipment like tents and ropes let us down last year. This year, we've prepared ourselves better."
Chhang Dawa is aware of how bad the weather might get. While he says that chances of rockfall and avalanches are quite low during the winter, the arctic-like temperate and high winds could derail their bid.
"It's a place which only gets three to four hours of sunlight during the day. That means temperatures can go down to – 10-degree centigrade, even at the base camp," says Chhang Dawa.
However, all teams say that the experience onboard also raises the chances of a summit bid.
"Look at the names going on this expedition. I'm sure most foreigners have looked at the names and joined the expedition," says Mingma David. He says his climb with Nimsdai last year will also help him and his team take on K2.
Eying up recognition as a Nepali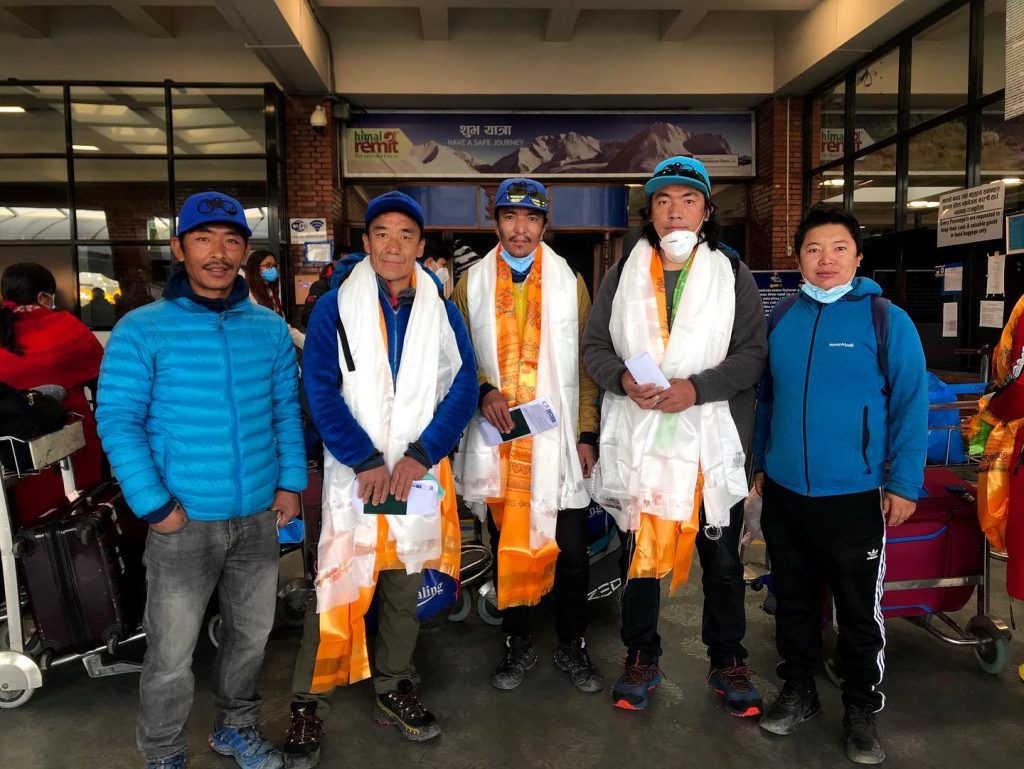 That said, Mingma David believes that a successful summit can only happen if everyone is on the same page.
"Everyone has one goal," he says. "We need to be on the same page and not be involved in politics."
But, Chhang Dawa says he does not care which one of the teams will summit. But, he wants a Nepali to reach the top before anyone else. Unlike previous attempts in which Nepalis helped foreigners reach the top of mountains in Nepal and not get recognised for it, he wants a Nepali to get all the recognition, which is why he is taking three Nepali climbers only to climb and not guide.
"I want us to know that Nepalis are more than just guides. If we can successfully summit, we can show the world that Nepalis are not far from the alpinist from Europe. I want the world to know that we are climbers too," says Chhang Dawa.
British mountaineer Kenton Cool believes that Nepalis trying to create history is a real positive for the sport.
"The chances of success are low, but there is a chance, especially with the Sherpa power," says Cool. "It's the last great challenge and they will have to be very very lucky if they want to pull this off."
Apart from the three Nepali teams, there will be one more team that will try to summit K2. According to Allan Arnett's blog, Pakistani climber Muhammad Ali Sadpara and his son Sajid Ali will guide Icelander Sigurjonsson who attempted it last year with Mingma G.
Mingma G's team has already left for K2, while others are planning to leave by the end of December.