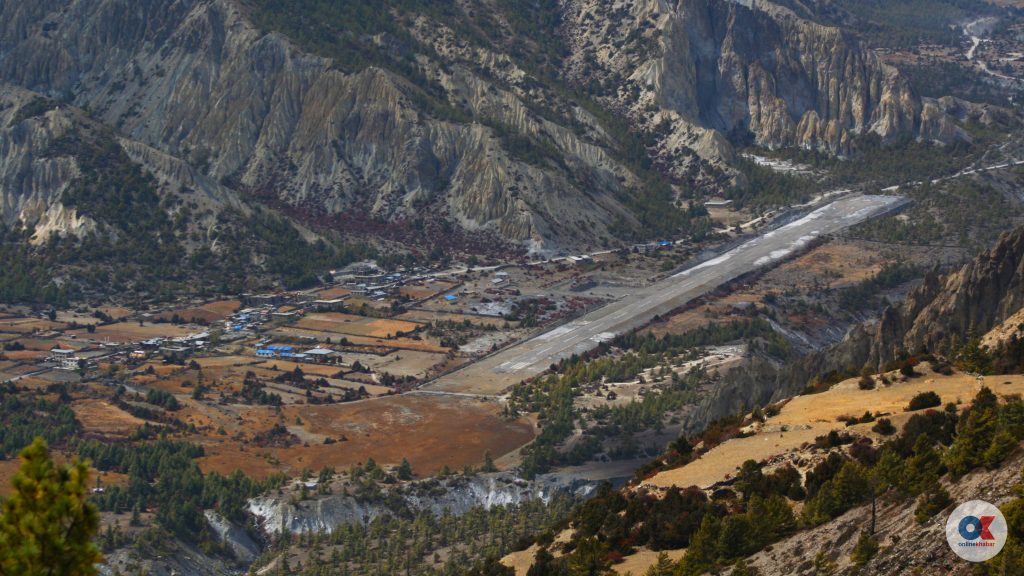 On January 8, a Tara Air aircraft landed at Resunga Airport in Gulmi. The excitement in Resunga municipality was such that the city welcomed the flight halting all services. It was clear the residents of Gulmi were excited. But, fear also crept in as they were not sure if the airline would regularly fly to Resunga, one among the many domestic airports in Nepal that exist on the list but do not function actively.
One person who fears for the future of the airport is the CPN-Unified Socialist leader Ram Kumari Jhakri.
"To ensure the airport has regular flights, we need aircraft, but our country doesn't have enough of them," says Jhakri.
Her reservations are justified too as many domestic airports in Nepal have opened with the same vigour, but after a few years of operations, they have become a white elephant.
Flights for no passengers
In February 2022, a test flight was conducted at Phalgunanda Airport in Ilam. There was excitement on the faces of the locals who felt they no longer needed to travel to Bhadrapur in Jhapa to fly away. But after a few months, the flights got halted citing a lack of adequate passengers, and it has recently restarted after the local government's agreement to pay for vacant seats.
Ilam is also the home district of Ubaraj Adhikari, the current executive chairman of Nepal Airlines Corporation. Moreover, the airport project went ahead with the force of former prime minister Jhala Nath Khanal.
Adhikari has the responsibility and authority to provide regular services to domestic airports not only in Ilam but all over the country. But, many new airports in the country have not even had test flights let alone commercial flights.
Balewa Airport in Baglung was blacktopped in 2017 and saw a few flights. But, the airport has not seen a single flight for quite some time. Manang's Humde Airport is also blacktopped, but the people of Manang rarely see flights.
The former director general of the Civil Aviation Authority of Nepal, Ratish Chandra Lal Suman, says the operational status of any airport project should be looked at from a long-term perspective.
"The issue of whether or not the airport is sustainable is directly connected with whether there are passengers willing to fly there. We've failed to assess that and continued building domestic airports in Nepal without thinking about how to attract passengers," says Suman.
According to him, unless passengers and airline companies are attracted to the airport, the project will fail and the airport will not be sustainable.
Suman says that the only way airports in remote areas will be sustainable is by enhancing the purchasing power of the people, which will lead to airline companies making a profit on flights to these areas, which is not happening right now.
"We've seen how other domestic airports in Nepal such as those in Bhadrapur, Janakpur, Rajbiraj, Simara and Bhatarpur shut down in the past. But, now, they are back in operation. Why? Because there was demand," says Suman.
Currently, Nepal has 53 airports, but only 33 are in regular operation. Out of the 33, only 10 are sustainable.
"An environment that attracts passengers and airlines should be created. When we do that, the remaining airports will also come into operation and become sustainable," says Suman.
One challenge domestic airports in Nepal face is road expansion. Some airports that were doing well are in a state of extinction as people prefer to travel to these destinations by road. Tikapur Airport, Jiri Airport and Humde Airport in Manang are such examples.
Meghauli Airport's demise was due to Bharatpur Airport getting a facelift, after which larger aircraft started to fly there. Baglung's Balewa Airport was affected by Pokhara Airport, which is only three hour's drive away. Now with Pokhara getting an international airport and the highway from Pokhara to Baglung getting better, it is unlikely that the Balewa Airport will operate again. Jiri Aiport in Dailekh is also unlikely to operate due to the Lukla airport being a better option to go to Everest.
Manang's Humde Airport is another example of the domestic airports in Nepal that have failed to attract flights. Due to the lack of hotel infrastructure, low population and lack of tourism promotion, the airport has not seen a flight in years despite it seeing thousands of trekkers every year.
Airport for politics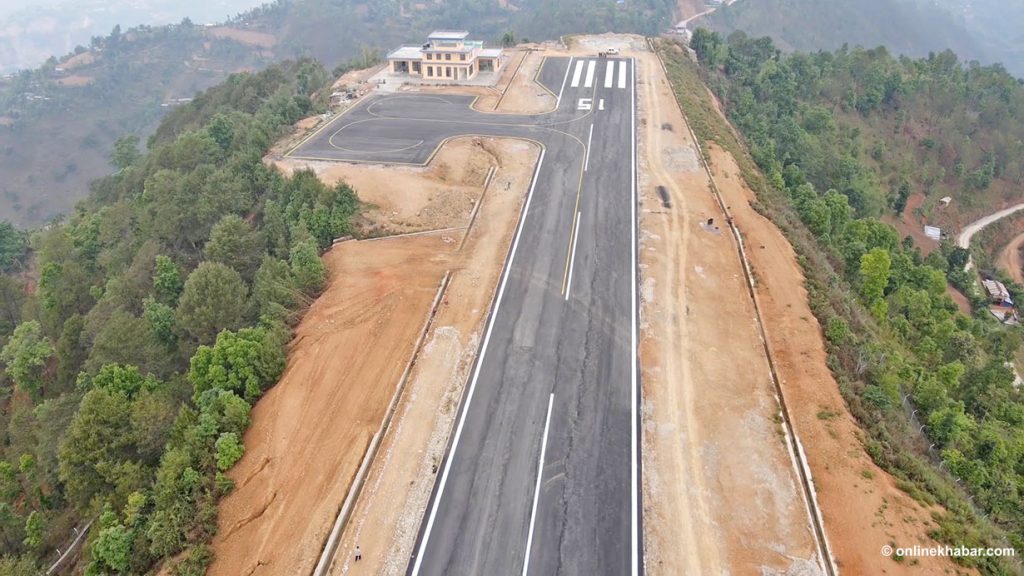 When Pradeep Kumar Gyawali was the civil aviation minister in 2006, he laid the foundation stones for Gulmi Airport in his home district. Back then, no one cared about the commercial feasibility of the airport.
"The state should not always think about profit and loss," Gyawali wrote on social media. "When it comes to building roads in remote areas, the government doesn't think about profit and loss, do they?"
But when many domestic airports in Nepal are not making enough to manage their operating cost, how practical is it to build new ones knowing they will not be able to host flights in the long run?
Experts say these airports benefit no one but a few politicians who build them to fulfil promises made prior to elections.
A Civil Aviation Authority of Nepal (CAAN) official agrees as he says most projects in Nepal are built out of political pressure without thinking about their commercial success.
"If the project goes ahead under political pressure, they only see if the aircraft can take off and land. They don't see if it is commercially viable or not," says the official.
Former tourism minister Prem Ale laid the foundation stone of Majgaun Airport in Mahendranagar. But, this is quite impractical as Dhangadhi already has a functioning airport close to the proposed Majgaun Airport.
The previous government had allocated a budget to conduct a feasibility study for an airport in Dadeldhura, the home district of former prime minister Sher Bahadur Deuba.
An environmental impact assessment is also being done for an airport near former prime minister KP Sharma Oli's ancestors' home in Chuhandanda in Tehrathum.
The UML government made a huge effort to build a domestic airport in Kavre. UML leader Gokul Baskota was the one pushing for the airport there. However, there has not been a reliable study on whether or not there is a possibility of operating the airport commercially.
Short runways for big aircraft
There are many reasons why domestic airports in Nepal have failed commercially. One is the lack of small aircraft that can fly to these airports that have small runways. Another is these small aircraft cannot carry enough passengers, which could make the airport sustainable.
Currently, Nepali airline companies are in a race to purchase as many big aircraft as possible as a larger aircraft means cheaper operating costs for the airline company. This means that even though there is a demand to fly to smaller airports, the lack of small aircraft means the companies have not been able to meet the demands.
The NAC, which flew to some domestic airports in Nepal's rural area has cut down flights drastically as it only has two small aircraft, which fly to eastern and western Nepal airports once a week.
However, if there are any interruptions, the service will be interrupted for several days. When it comes to the private sector, only the aircraft of Tara, Summit and Sita Air fly to small domestic airports in Nepal's remote areas.
These companies also do not have enough aircraft and they mostly push to fly to destinations like Lukla and Simikot where they can charge foreigners a lot of money.
Lack of incentives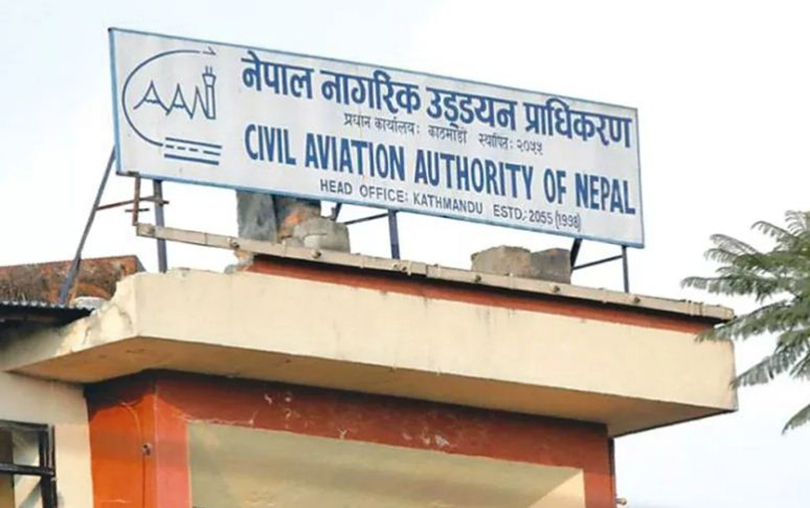 A Twin Otter aircraft, currently owned by NAC, is over 40 years old. With the aim of displacing these planes and creating an impressive presence in Nepal's domestic flights, the corporation advanced the process of purchasing small aircraft in 2011.
Accordingly, on April 27, 2014, the first MA 60 ship landed in Kathmandu. Out of the total of six aircraft, the last two Chinese aircraft landed in Kathmandu on February 13, 2018. However, these aircraft have not flown for over two years.
The corporation says that it could not fly these planes and asked the government to find an alternative. However, the government did not take ownership of it.
As a result, the two aircraft have become white elephants. On the other hand, the corporation's flights to domestic airports in Nepal have become dependent on the 40-year-old aircraft.
On the other hand, private airlines are in profit and could fly to small domestic airports. But, the government of Nepal and CAAN do not offer these companies an attractive incentive package to attract them to these airports.
According to CAAN Director General Pradeep Adhikari, with the aim of providing financial relief to the companies flying to domestic airports in Nepal's remote areas, the overtime operating fee charged at such airports has been abolished.
He also says a Remote Area Air Fund is being proposed to cover the operating losses incurred by airline companies.
---
This story was translated from the original Nepali version and edited for clarity and length.