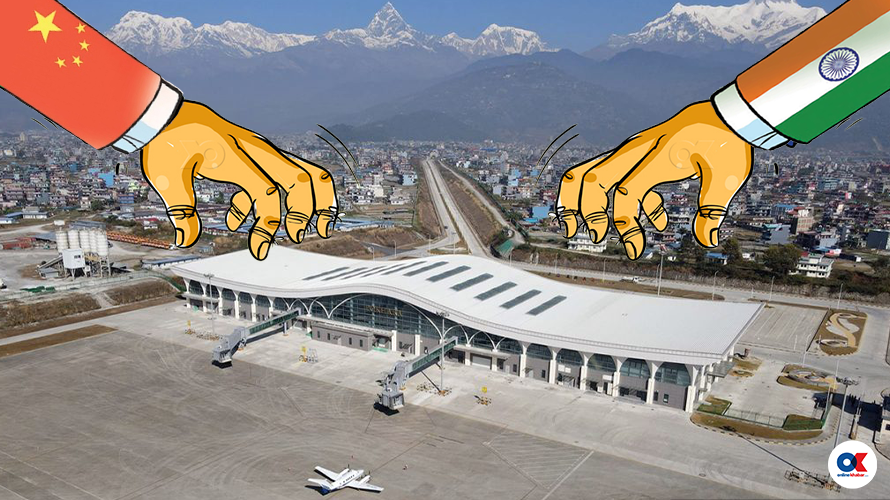 Buddha Air wants to commence its Varanasi flights from the newly inaugurated Pokhara Regional International Airport. The airline company, on November 14, 2022, stated its intentions to start three flights a week from Pokhara to Varanasi and said it also wanted to start flights from Pokhara to Delhi and Dehradun in the future.
Their plan, however, took a massive hit when a Buddha Air plane to fly a chartered aircraft to Varanasi from the new Pokhara airport on January 1 did not receive permission to fly to India.
Was this an intentional ploy from India or just a technical issue? The answer is anyone's guess.
Officials from the Civil Aviation Authority of Nepal say they will get an answer if Budhha Air manages to get permission from India to fly regularly to Varanasi from Pokhara in the future.
"We can't assume things just yet. We need to wait and see what happens because I don't see any reason for India not to allow Buddha Air to fly to Varanasi from Pokhara as they have been doing so regularly from Kathmandu," says a CAAN official.
But, no one knows if India looks at the Pokhara airport only from a technical point of view or from a strategic and tactical point of view. The answer will be given within some time. However, the officials of the Ministry of Culture, Tourism and Civil Aviation are doubtful if the issue of flying to Indian cities from the Pokhara airport will be resolved through a simple and regular process.
The ministry officials suspect India might purposely try to derail the project and prevent the Pokhara airport from becoming commercially successful.
Why? Because Pokhara Airport was built with the help of loans provided by China, which also claims it is a part of President Xi Jinping's Belt and Road Initiative. Everybody knows India's relationship with China has not been the best recently.
The rough runway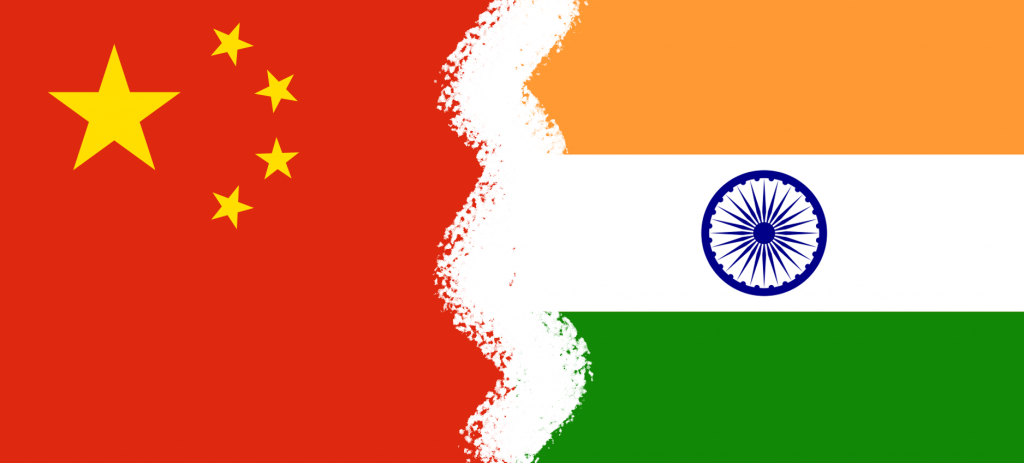 For the Pokhara airport to be successful, Nepal has to target Indian and Chinese tourists and establish direct flights to major cities of the two countries. The airport has been built with an expensive loan from China, so it is imperative that Nepal target the two countries if it wants the airport to be a commercial success.
But, becoming a commercial success is a distant dream as the airport needs to make around Rs 2.5 billion just to pay the interest on the loans.
It is highly likely China will fly aircraft to Pokhara, but if India will is a greater question that needs to be answered.
People are sceptical because India has not allowed Himalaya Airlines, an airline company owned by the Yeti Group and Chinese investors, to fly to India.
Another reason why experts are unsure if India will fly its aircraft to the Pokhara airport is a lack of an easy, accessible and convenient route. Experts believe the Pokhara airport will suffer the same fate as Bhairahawa's Gautam Buddha International Airport as foreign airline companies have been refusing to fly there mentioning the difficult air route.
The Government of India has not agreed to allow aircraft to enter Nepal through Bhairahwa, Nepalgunj and Mahendranagar routes. This has caused a massive blow to both Bhairahawa and Pokhara airports. Many argue the Ministry of Culture, Tourism and Civil Aviation and the government authorities have not put much effort into it.
Buddhi Sagar Lamichhane, a joint secretary of the ministry, says talks are ongoing about necessary initiatives and coordination is being taken with the Indian government regarding new air routes and entry points.
"We've done what we needed to do. We are hopeful the Indian government will be open to allowing aircraft to enter Nepal from the west," says Lamichhane.
Currently, India allows aircraft to exit Nepal through Mahendranagar, Nepalgunj, Bhairahawa, Biratnagar and Janakpur. But, India only allows one air route to enter Nepal: Simara. Nepal is lobbying to ensure India allows both entry and exit through the cities mentioned above.
The talk has been going on for years, but India is yet to come to agree to the terms. This has caused major issues as no international airline is flying to Gautam Buddha International Airport resulting in a major loss for the government.
The head of Gautam Buddha International Airport, Govinda Dahal, says that routes with air entry points from western Nepal are necessary and added international airline companies would be attracted to fly to this airport if Nepal gets permission.
Vested interests?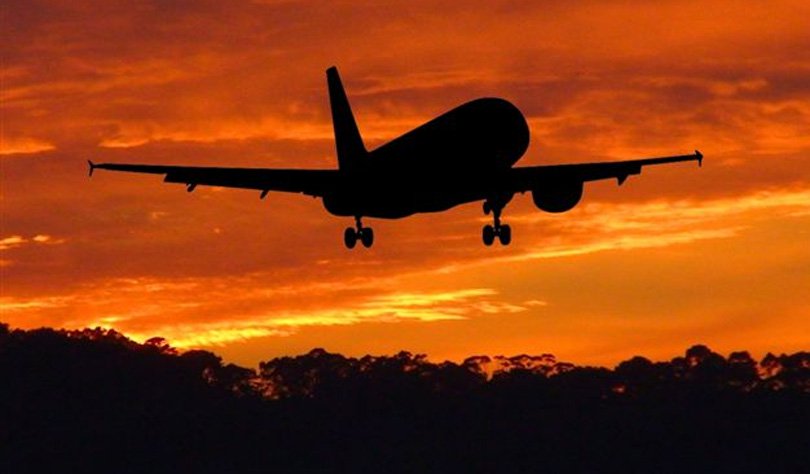 According to Lamichhane from the ministry, 60-70 per cent of the international flights in Nepal want to use the western route to enter Nepal. But, as India has not given permission, all of them enter Nepal via Simara in southern Nepal.
The planes coming from Bhutan enter Nepal via Jhapa in the east and the planes coming from Lhasa enter Nepal via the Nunim Point (Bravo 345).
According to CAAN, the western route (Gulf 589) is used by airlines coming from Gulf countries, Turkey and New Delhi in India. The east route (Romeo 581) is used for flights coming from Kolkata in India, Bangladesh, Thailand, Malaysia, Hong Kong and Singapore, etc.
But, since India has not given permission to fly into Nepal from either of the routes, aircraft coming to Nepal have to come via Simara, which is a hassle for many. If India gives permission to enter Nepal via the western route, nearly 70 per cent of flights will not have to enter Nepal via Simara.
India is reluctant to do this as it has been charging navigation fees from aircraft for using its air space for a longer duration.
If India does open the western and eastern air routes, Nepal would also be able to charge navigation fees and earn a good amount. This would also decrease the cost for international airlines, which would mean cheaper tickets.
According to experts, the longer the flight, the higher the air safety risk. India knows this, yet it is hesitating to give permission to open the two routes.
Knots of negotiations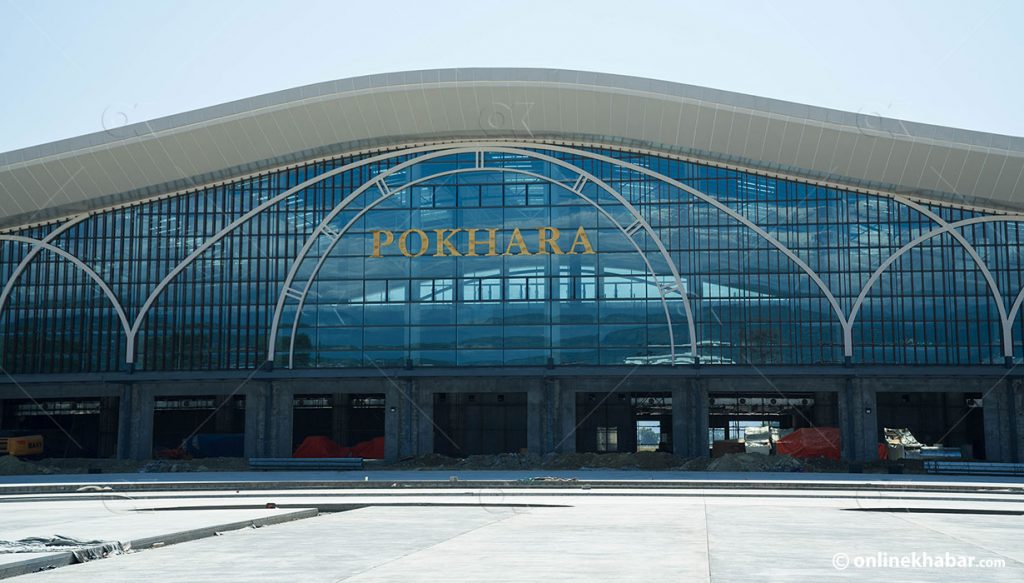 Despite being aware that the air route has disrupted the operation of the Bhairahawa and Pokhara airports, the government of Nepal has not taken a high-level diplomatic initiative. Since the idea of the two airports surfaced, it was clear India would not give Nepal the air routes it needed. But, Nepal has been arguing that it is the country's right to get the air route.
A meeting was held in Kolkata to discuss this in 2016, but it bore no fruit. The officials from both sides were going to meet in October 2017, but the Nepali team could not go to India due to the risk of violating the election code of conduct. Then Prime Minister KP Sharma Oli, during his visit to India, met his counterpart Narendra Modi and spoke about this issue.
Soon after that, CAAN and the Airports Authority of India met and discussed that a detailed technical study could be carried out regarding making the Kathmandu-Biratnagar and Kathmandu-Janakpur routes two-way for international flights and giving an entry route from Nepalgunj and Mahendranagar in the west for international flights.
Accordingly, when the Nepali team reached Delhi to finalise the flight safety assessment, the Airport Authority of India suddenly withdrew from the agreement.
According to Nepali officials, Indian counterparts have been citing the army's reluctance as it has an army base on the routes Nepal wants permission for. But, these answers are a reason Nepali officials are not positive about getting the air routes opened.
India has also blocked permission to use the ILS, a system that allows flights to land even in low visibility installed by Nepal at Bhairahawa airport. Former secretary and aviation official Yagya Prasad Gautam says that India should show goodwill and give an entry point from western Nepal.
"Nepal needs to come up with a plan to solve this issue," says Gautam.
Many argue that India, which has not made things easy to operate the Bhairahawa airport, will definitely change its mind and smoothen things for the Pokhara airport as the latter has been stated as a BRI initiative.
It is clear that India has not treated China-related projects well in the past. Over the past few years, India has vocally stated it would not buy electricity generated from Chinese projects.
China's interest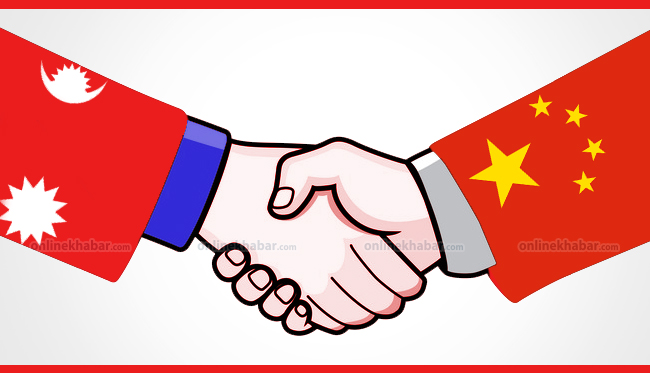 Meanwhile, China's claim that the Pokhara airport is a BRI initiative is not entirely true.
The One Belt-One Road (OBOR) launched by China in 2013 was later called the BRI project. China has called BRI a project to help in the development and prosperity of neighbouring and friendly countries. However, due to cold relations with China, India has not joined the BRI project yet.
Nepal became a part of the BRI in 2017 with an agreement signed by Prime Minister Pushpa Kamal Dahal. But, the foundation of the Pokhara airport was laid in 2016, a year before Nepal joined the BRI.
As of now, there has not been any project that has been constructed under the BRI initiative as Nepal has not officially signed any agreement that falls under it. To put it bluntly, Nepal is not aware of what projects are BRI and what are not.
However, the officials of the Chinese embassy in Kathmandu have repeatedly described the Pokhara airport as a project within the BRI.
On the same day as the airport was inaugurated, the charge d'affaires at Kathmandu's Chinese embassy, Wang Xin formally recalled the visit of Chinese President Xi Jinping to Nepal and also recalled the announcement of the creation of an aerial network to connect the Himalayas to the world.
He said that a profitable project had been launched to turn the BRI's vision into reality and tried to interpret the Pokhara airport as a link to it.
On April 21, 2022, then-Chinese Ambassador Hou Yanqi also explained in a press conference that the project advanced by the Chinese side in Nepal was under the BRI project.
However, experts in foreign affairs feel China is overstepping. Former Foreign Minister and UML leader Pradeep Gyawali says China is wrong to claim the Pokhara airport to be a BRI project.
"We signed the BRI in 2017. When President Bidya Devi Bhandari went to the BRI conference in 2019, we defined the BRI as a Trans-Himalayan Multi-Dimensional Connectivity Network, which includes railways, highways, optical fibre, and ports," Gyawali says, adding he does not understand why the charge d'affaires could claim the Pokhara airport as a BRI project.
He says the airport was not on the list of nine projects selected by Nepal to fall under the BRI.
"Maybe it's what power countries do. The US also wants to list all its projects in Nepal under the Indo-Pacific Strategy (IPS). I think the US has a major role in the MCC project being disputed in Nepal," he says.
Experts in foreign affairs say that it is the government's responsibility to clarify that such projects made with foreign aid based on the needs of Nepal do not jeopardise the interests of other countries.
Former Nepali ambassador to China, Tanka Karki, says that it is normal to request foreign countries to help fulfil national needs.
"But, the countries cannot interfere in the country's national interest," says Karki. "We should stop taking decisions thinking we'll anger India or China when taking help either of them. That's not how diplomacy works."
Former ambassador Karki says the country should be able to reject assertions such as the Pokhara airport being a part of the BRI while remaining committed to its declared policy.
"We should take maximum benefits from our neighbours, and we should promise not to use the land to the detriment of each other," he says. "We should also seek cooperation from other countries by maintaining friendly relations, believing that such cooperation won't be used to the detriment of neighbouring countries."
---
This story was translated from the original Nepali version and edited for clarity and length.