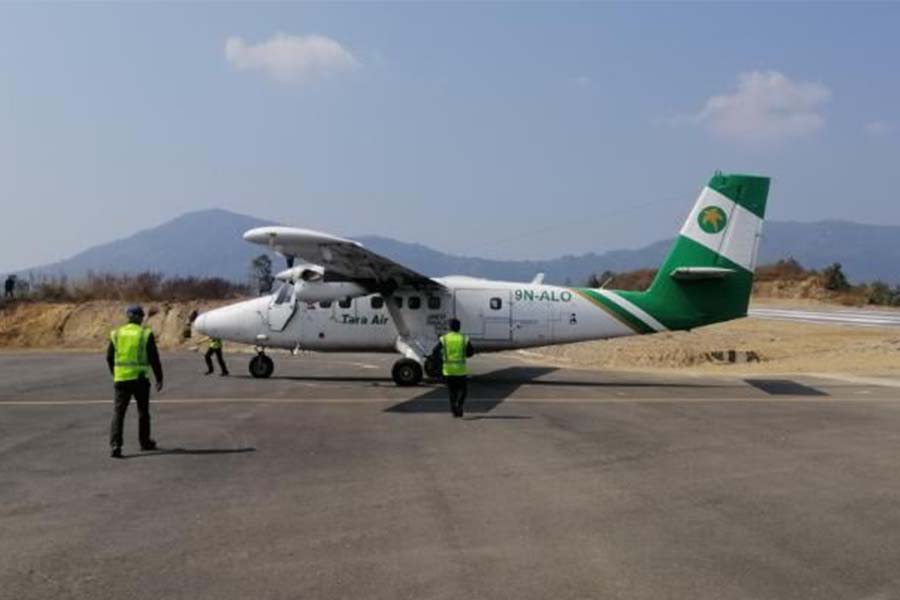 Kathmandu, August 15
Kathmandu-Ilam direct flights have been halted after the local government ended a contract to compensate for the airline company's possible loss.
Whereas the operator, Tara Air, says the flights will resume as the route was economically feasibly, it is not clear when the resumption will happen.
To begin regular flights, the airline company had signed a contract with the Ilam municipality, according to which the local government would compensate if there were less than 11 passengers on one flight. The company had operated an 18-seat Twin Otter aircraft on the route.
The company's spokesperson Sudarshan Bartaula says the municipal government did not need to spend more than Rs 300,000 in the past six months. Hence, Bartaula says the direct flights will take place as the number of people visiting Ilam increases, hopefully after the monsoon.
Kathmandu-Ilam direct flights began on February 20, 2022.