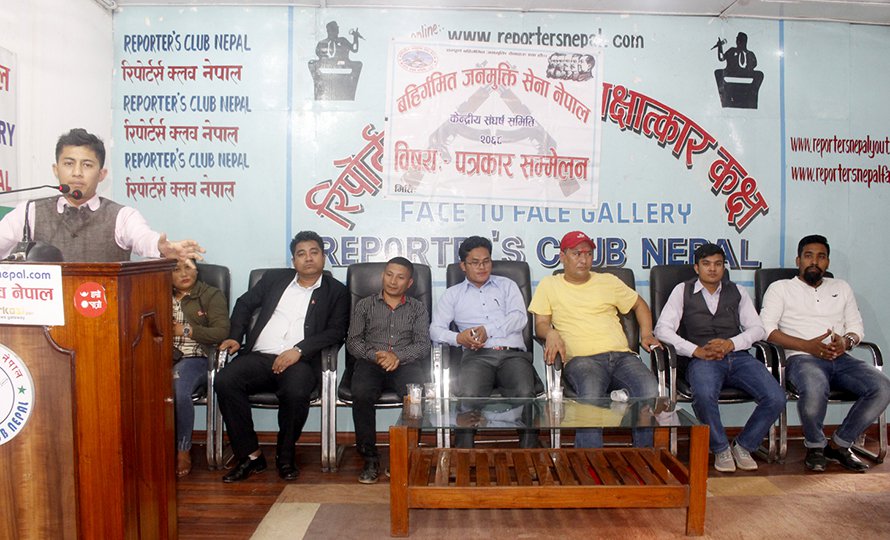 Kathmandu, July 15
A group of disqualified combatants of the decade-long Maoist war have put pressure on the government to meet their demands immediately.
They have been demanding that the government ensure their rehabilitation and livelihood.
If the government fails to meet the demands, the combatants have warned that they will take the case to the International Criminal Court in The Hague.
"Either they should provide us needful and proper assistance or the government and the concerned party should take the responsibility of violating rights of the child soldiers," leader of the combatants, Lenin Bista, said amidst a press meet in Kathmandu on Thursday, "Otherwise we will take Prachanda [NCP chairperson Pushpa Kamal Dahal who led the Maoist party during the insurgency] and Baburam Bhattarai [Dahal's deputy during the war] to The Hague."
Other speakers of the meeting argued that the peace process had not ended yet as their concerns were not addressed.