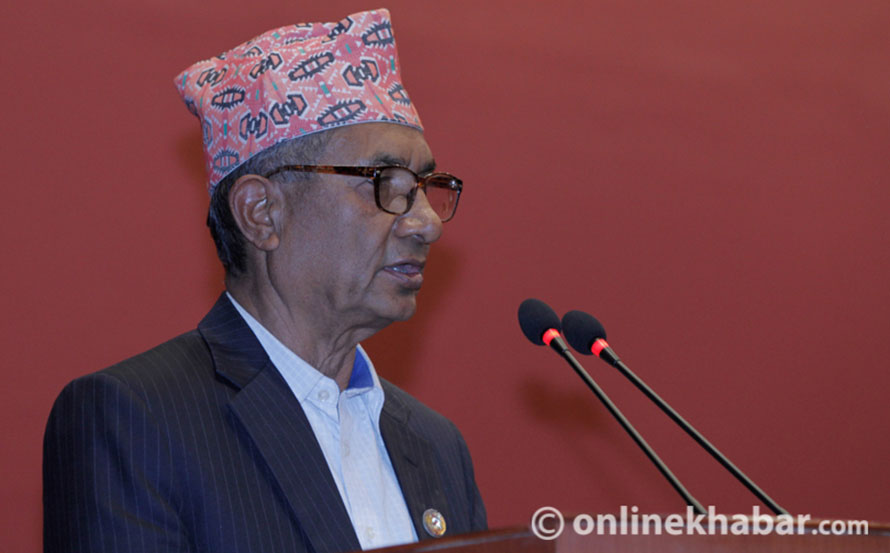 Kathmandu, May 19
Dinanath Sharma, the ruling Nepal Communist Party's parliamentary party leader in the National Assembly, has expressed his confidence that the government led by his party's chairman KP Sharma Oli will be capable enough of reclaiming the Kalapani-Limpiyadhura region currently encroached by India.
Participating in a discussion on the government's annual policy and programme in the Assembly on Tuesday morning, Sharma said the county should not give up even the smallest piece of land. His statement comes a day after the government issued a new political map of the country with a plan to hold talks with India and the international community to get the map recognised.
Meanwhile, asserting that the government's annual policy and programme promised to address three major challenges of the time–Covid-19 crisis, economic crisis and challenges to nationality, he asked the opposition lawmakers to withdraw their amendment proposals.