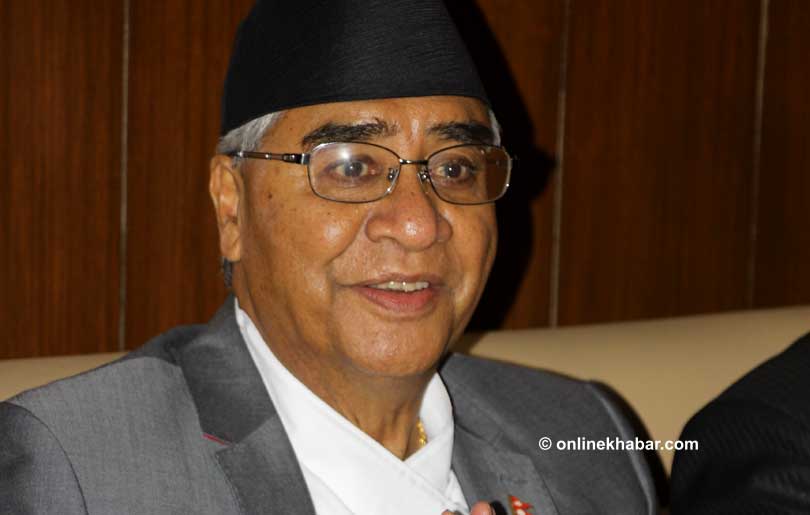 Kathmandu, April 8
The main opposition leader in Parliament, Sher Bahadur Deuba, has urged the government to make sure that the purchase of all medical equipment needed for the country's Covid-19 response is transparent and fair.
The former prime minister's comment comes days after the government annulled an agreement signed with a private company after various media and public suspected that it amounted to corruption. Following that, the government has assigned the Nepal Army to bring the supplies, but many have doubted if the process will be transparent.
In an interview with a news agency on Wednesday, the Nepali Congress president also demanded that the government initiate discussions with stakeholders about how long the lockdown should go.
He urged the government to expand the sample testing further and address the concerns of Nepalis stranded abroad.