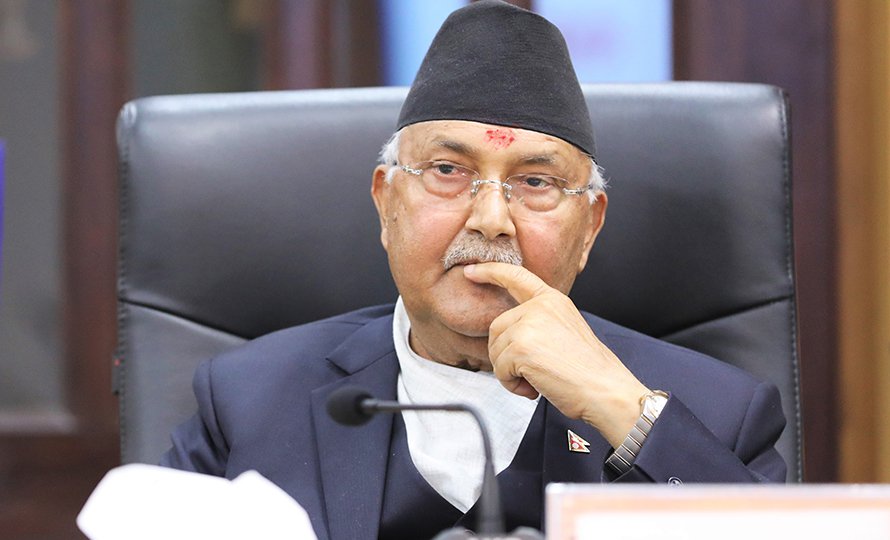 Kathmandu, April 3
After the government annulled an agreement signed with a private company for purchasing and supplying various medical equipment required to test the novel coronavirus infection and treat the patients, another controversial decision about the same issue has come to the fore.
The latest revelation is that Prime Minister KP Sharma Oli forced Chief Secretary Lok Darshan Regmi, who is responsible for preparing minutes of the Cabinet meetings, to tamper with the Cabinet meeting minutes assigning the Nepal Army to supply the medical equipment.
When the Department of Health Services Director General Mahendra Shrestha announced the scrapping of the agreement signed with Omni Group on Wednesday after public protests, he also told the press that the department would initiate the procurement process afresh on Thursday.
However, the department did not issue any call for proposals on Thursday. Instead, it was made public late in the evening, unofficially, that the Cabinet meeting had already decided last Sunday to assign the army to fetch and deliver the goods.
A minister who came to Onlinekhabar's contact yesterday says the issue was not discussed in the meeting. Neither did any minister forward any proposal in this regard. So how did the decision come?
"I asked the Chief Secretary about it," the minister says, "He told me that he added this point to the minutes as directed by the prime minister."