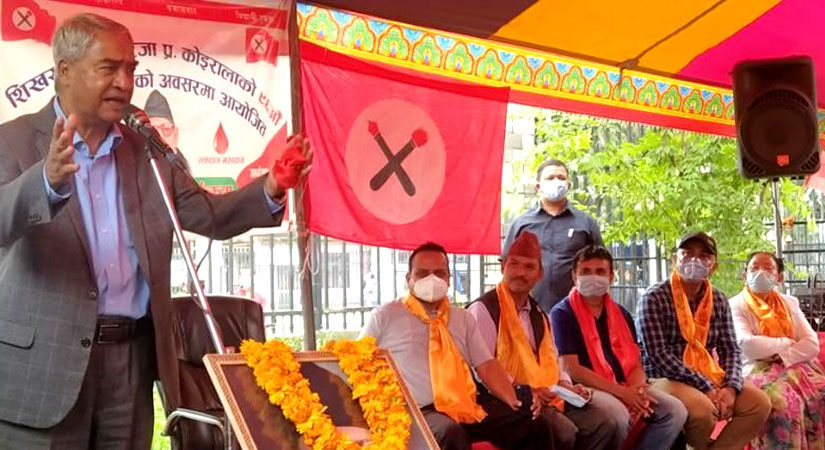 Kathmandu, July 3
Nepali Congress President Sher Bahadur Deuba has criticised leaders of the party's student wing, Nepal Student Union, accusing them of failing to meet the party's expectation.
The union had organised a blood donation programme on the occasion of the birth anniversary of late Girija Prasad Koirala on Friday morning, and Deuba was invited as the chief guest of the function. Deuba came to the programme, but criticised the leaders for holding such a function without caring about the requirement to maintain physical distance against the possible Covid-19 infection.
"You are sitting attached to each other, without any shame. You don't know how to speak," he said in the 2.5-minute speech, "You should not always do such functions all the time. People have already stopped doing such programmes. Why should we do?"
Then, Deuba said the current leadership of the union did not have any potential to lead the national politics later. Mentioning that he began his political life from the union but later became the prime minister for four times, Deuba said, "Is there anyone who could do the same? Don't you feel ashamed about it?"
The leader also expressed his dissatisfaction over internal disputes in the union.