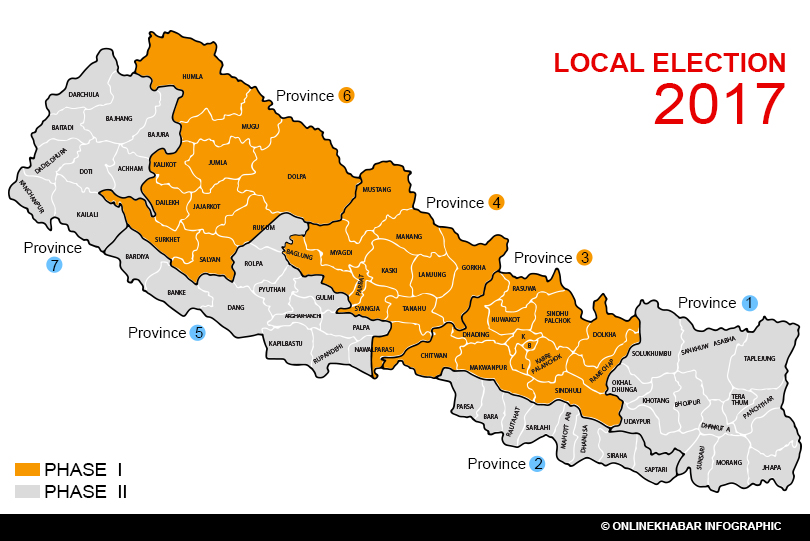 Kathmandu, April 23
As the government and the agitating Madheshi Morcha have agreed to hold local level elections in two phases, it has been expected that incumbent Prime Minister Pushpa Kamal Dahal will hand over the government reigns to Nepali Congress President Sher Bahadur Deuba before the second phase polls.
It is very likely that the second phase elections will be held on June 14 whereas the government has to announce the annual budget plans for next fiscal on May 29. It has been learnt that Deuba is willing to take over before announcing the budget.
Sources inform that Dahal has agreed to quit after holding the first phase elections on May 14. Deuba, hence, is likely to be elected the Prime Minister in the third week of May.
It means the Deuba-led government will hold the second phase elections.
When Nepali Congress and CPN-Maoist Centre forged an agreement to form the alliance in early August last year, they had agreed that Dahal and Deuba each would lead the government for nine months before concluding three tiers of elections by January 2018.
As per the agreement, Dahal should have left the top job for Deuba in the third week of April. But, Nepali Congress had agreed to wait for one more month with the condition that Dahal would hold the local level polls.
"Now, unless a new agreement is made," CPN-Maoist Central spokesperson Pampha Bhusal told Onlinekhabar, "We will follow the old pact and be an example of right political conduct."