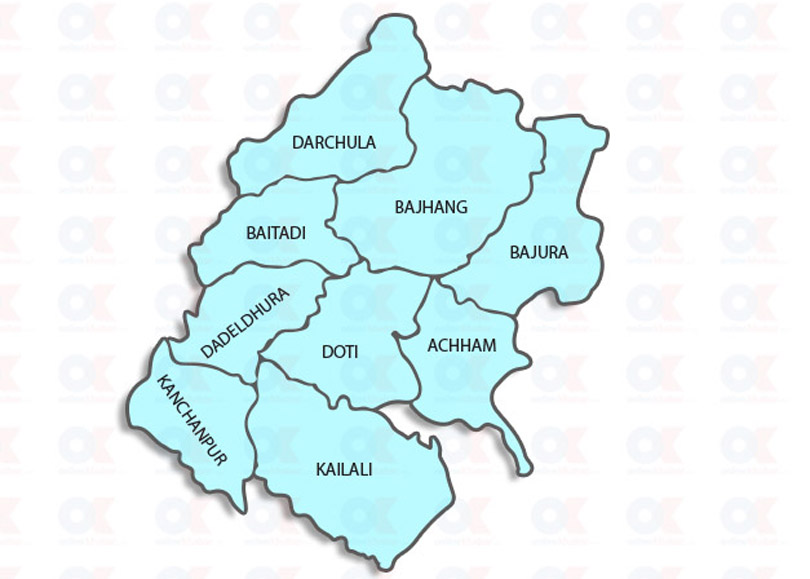 Dadeldhura, July 4
As the President of largest party in House, Sher Bahadur Deuba of Nepali Congress had targeted to win at least half of local units in his Province 7. But, the incumbent prime minister is sure to miss the target.
Furthermore, it has become very challenging for his party to become the first force in the far-west.
There are total 88 local units in Province 7. So far, results have been announced from 81 units and the NC has won in 37 units, which is just three more than those win by the UML.
Among seven units where the counting is underway, the Congress is leading in just one place only: the Bhimdatta Municipality of Kanchanpur. The UML is leading in three units, followed by two of the CPN-Maoist Centre.
In Dhangadhi, which is poised to be the future provincial capital, an independent candidate is leading against major parties.
It means the UML will become the largest party in the province if the result pattern remains consistent.
Unlike previous polls, Deuba's party fared badly in his own home district, Dadeldhura. Two districts of Terai, Kailali and Kanchanpur, hold most of local units and the UML is sure to become the largest force in Kailali. Bhimdatta Municipality will decide the winner of Kanchanpur.
The Nepali Congress, however, achieved expected success in hilly districts of Darchula, Baitadi, Achham and Bajura.