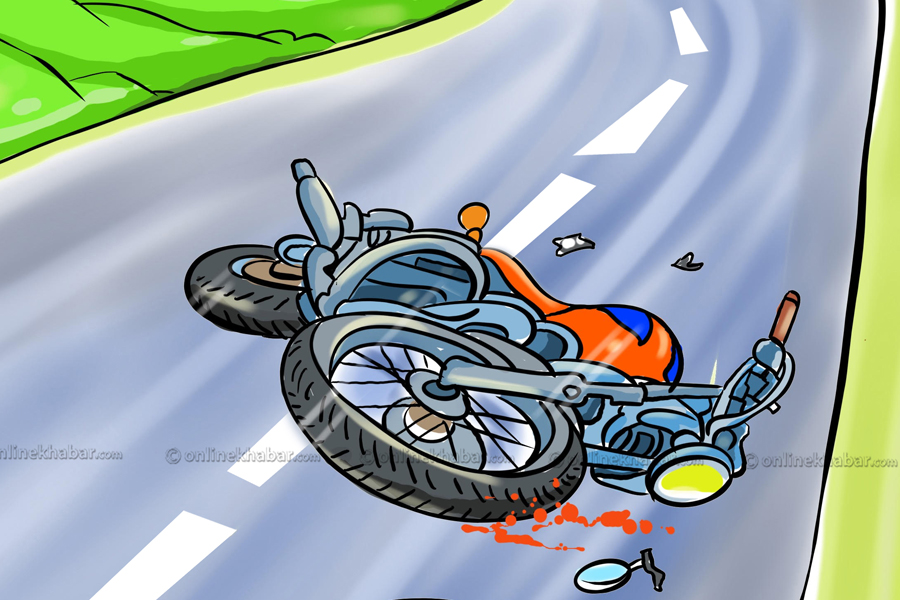 Dang, January 16
Two persons died in a motorbike accident in the Dang district of Lumbini in the wee hours of Sunday.
Sushil Chaudhary (21) and Bibek Chaudhary (18), residents of Letar, Ghorahi sub-metropolitan city-16, succumbed to injuries during treatment at Rapti Academy of Health Sciences, according to police.
The motorbike carrying the duo (Ra 5 Pa 9514) heading towards Sarra from Saudiyar in Ghorahi crashed at around 1:45 am today, critically injuring themselves.
DSP Rajan Kumar Gautam of the District Police Office says the bike crashed after the rider lost control of the vehicle.
The bodies have been kept at the same health facility for postmortem.