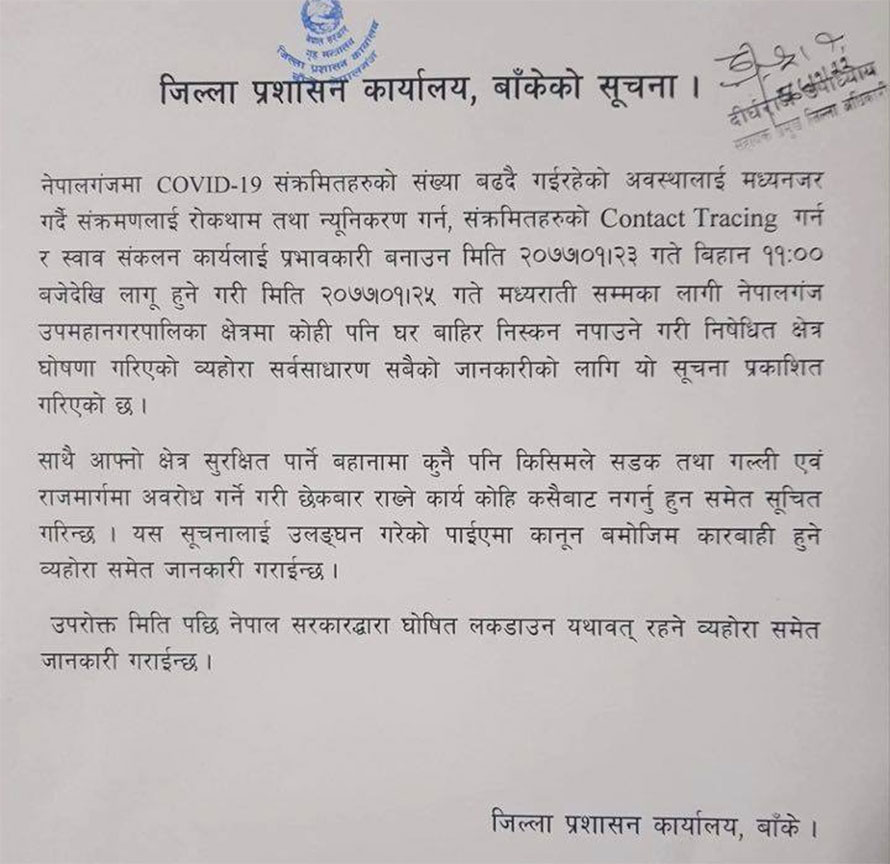 Butwal, May 5
The Banke District Administration Office in Province 5 has decided to impose a curfew in Nepalgunj sub-metropolitan city, from 11 am Tuesday until Thursday midnight.
The decision has been made in its bid to control the coronavirus outbreak in the city, where 16 active cases have been confirmed recently. A meeting of all political parties and stakeholders in the district made the decision on Monday.
In the afternoon yesterday, Provincial Social Development Minister Sudarshan Baral had visited the city and directed the district authorities to impose a curfew to control the human movement.
Chief District Officer Kumar Bahadur Khadka says the lockdown restrictions imposed by the federal government will also continue to be in effect during the curfew. He says no shops except pharmacies will remain open in these three days.