Aarati Nepal, a wife and mother, took on a new step to redefine her identity as an entrepreneur. In 2001, she along with two friends–Rita Bhandari and Sarojini Sherchan–started a handicraft company with the purpose to use her daytime leisure and create her identity. However, she faced many challenges in saving her business.
Yet, driven by ambition, she started another venture in 2010 selling home-made food items such as titaura (a kind of savoury snack), masyaura (soya chunks), phapar (buckwheat) flour, lapsi (hog plum) candy, and laddu (a type of sweet).
With the coronavirus spread across the world threatening the global economy earlier this year, Nepal was not sure if her businesses could survive. However, unexpectedly enough, she saw an opportunity to learn something new in the very crisis. She explored opportunities around and took an online marketing training course. Today, this learning has given her confidence that she can survive on her businesses in the future.
Struggle for existence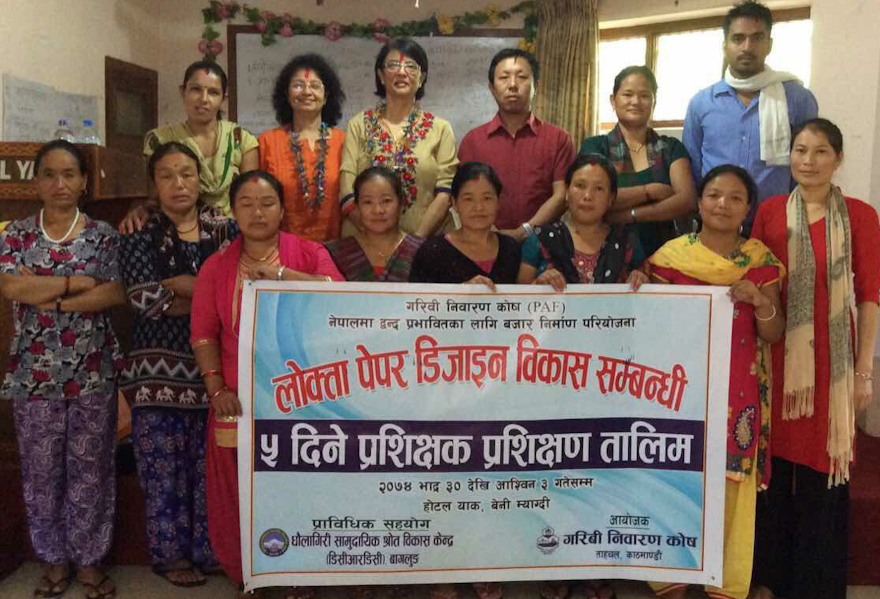 When Nepal, a former tutor working for an NGO, and her friends started the business in 2001, they employed 15-20 women to make envelopes, notebooks and other handicraft items out of the Nepali (lokta) paper.
In the 2000s, the handmade paper business was rising in Nepal; standing out in the crowd was difficult. Hence, they tried producing clothes out of the Nepali paper. "We mixed the paper with silk and cotton. Then, it would be strong and very durable, but one could only dry-clean it. We saw a great business in Holland and Australia for years, exporting paper cloth and papers."
While working, they made good partnerships with plenty of foreigners. But, Nepal complains, "With modern types of machinery in the world, our handmade products could not compete in terms of time, amount, and finishing. The competition ruined our efforts."
Meanwhile, the political movement of 2006 also disturbed their work. Their factory was at Bagbazar, between Padma Kanya and Tri-Chandra campuses, and hence it would be sandwiched between political clashes frequently.
"But, as we worked with clients abroad, the deadlines stayed intact, which meant we had to work throughout the protest to send the consignment on time. Our workers included pregnant women and it was very risky to work during such a time."
The political movement ended, but there was not yet a favourable situation for business.
"Because of the unrest in the villages during and after the protests, the price of raw materials went up, making our products costlier than before. Then, their customers showed some reluctance to purchase their goods. The workers also started leaving; many went abroad for more safety and more opportunities."
In addition, the 2008 recession was still affecting the world until 2013. It resulted in a lowered demand for Nepal and her friends.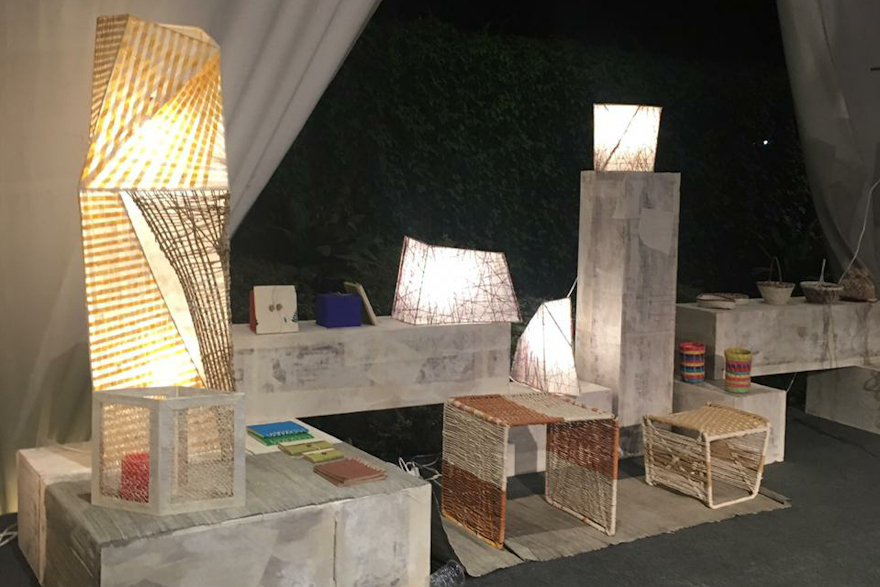 Covid-19 crisis
Surviving all these, the women continued their business. In addition to handmade paper products, they began to produce cloth used to make coats and vests with the majority of clients being boutiques within Nepal.
Although handmade products did not find their market within the country for a long time, they are appreciated nowadays. Many people have an eye for aesthetics and quality. Yet, there is a section that treats handmade crafts as a luxury. "We tried lobbying to increase the presence and promotion of Nepali handcrafted papers," Nepal says, "However, it was not too fruitful and was indeed difficult to get the due recognition."
Nepal had many things to learn to excel in business, but time management was tough for her. She had to maintain a balance between professional and personal life. "There are a lot of social responsibilities to fulfil as a wife, a mother, and a daughter-in-law. But, all three of us were in more or less the same scenario." Nepal says only good communication resulted in a good understanding among them.
In the meantime, unprecedented times like the Covid-19 pandemic taught her more lessons. The four months of the lockdown (March-July, 2020) filled the people and businesses with uncertainties galore. A lot of things changed, but one thing that affected her business was the change in people's buying behaviours. Another was the lack of mobility that brought her business to halt. Both of them hinted towards the need and inclination towards online sales and digital transactions.
Before Covid-19 hit hard, Mahi Enterprise, the second company that the trio had founded to sell homemade food items, had already tied up with Kirana Store and was selling their products online. However, the entrepreneurs still thought they should learn something more to combat the effects of the Covid-19 crisis.
Learning has no age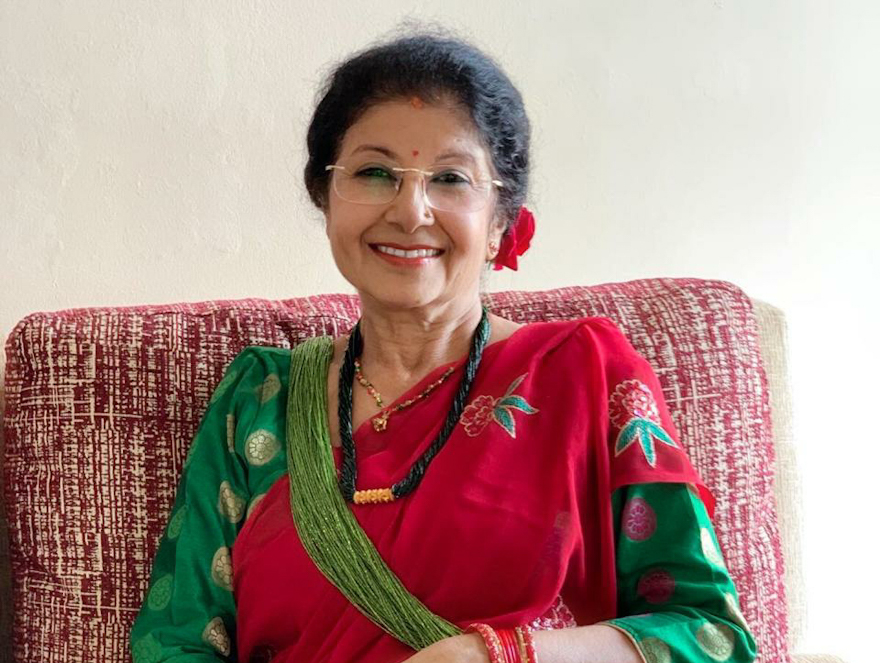 In the meantime, they learned about a training project named Ma-Udhyami conceptualised by Thulo.com with an aim to empower women entrepreneurs, in coordination with USAID and Federation of Woman Entrepreneurs' Association of Nepal (FWEAN). They applied for it and got selected.
The project ran a four-month online workshop, teaching women skills required for business expansion, online marketing, and their psychological well-being. After the workshop, the entrepreneurs also got a new platform to sell their products through thulo.com.
Nepal, at 61, feels she still has more to learn. But, she is full of confidence these days. She says she wants to change her business model, hoping the company's registration as a value-added tax (VAT) payer would facilitate it.
However, with the VAT registration comes a price hike. "We are worried the products will not see the same market as now," she says, "But, we are still in talks and discussing the issues with the organisers from Ma-Udhyami project and hope to reach a conclusion soon."
Mahi now also plans to expand and tie-up with Daraz in the coming days, and Nepal feels the process has become much easier after the workshop. Also, such platforms are making it easier by picking up their products themselves.
But, the thing that worries Nepal the most is that there is no one to continue the business in the future.
"My son and daughters are all involved in their profession. After I retire, there is no one to take over our business," she says, also offering the solution on her own, "So, we as friends want to continue to do the work as much as we can and contribute."