When Nistha Kayastha was pursuing her bachelor's degree, she was also working as an accountant for a textile company. She left that job quite shortly but could not leave its impression. Instead, just a few years down the line, capitalising on her observation at the company, she developed herself as a startup entrepreneur.
At the company, she was intrigued to see women working with handlooms. "I found it exciting to see women weaving fabrics with the handlooms. But, the weavers were not happy about their work," she remembers, "They used to say they were having to do this work because they were illiterate."
"But, this would pinch me a lot. I always wanted to make them understand the significance of their craft."
After around three years, Kayastha left the job to focus on her studies. But, she also thought of doing something on her own. It was then she thought of weavers, the need to glorify their skills and preserve them and make them feel better about their work.
The result is her startup, Didi-Bahini Creations, which works to preserve weaving with traditional handlooms and wooden looms. Her venture works on commercialising these skills and providing the local weavers with an opportunity to be financially independent and a reason to be proud of their skills which are already on the verge of extinction.
The inception
When Kayastha, now 25, decided upon this idea in 2019, she went to Shova Suwal, who had years of experience at this, with her business proposal. After Suwal supported her, she initiated this venture.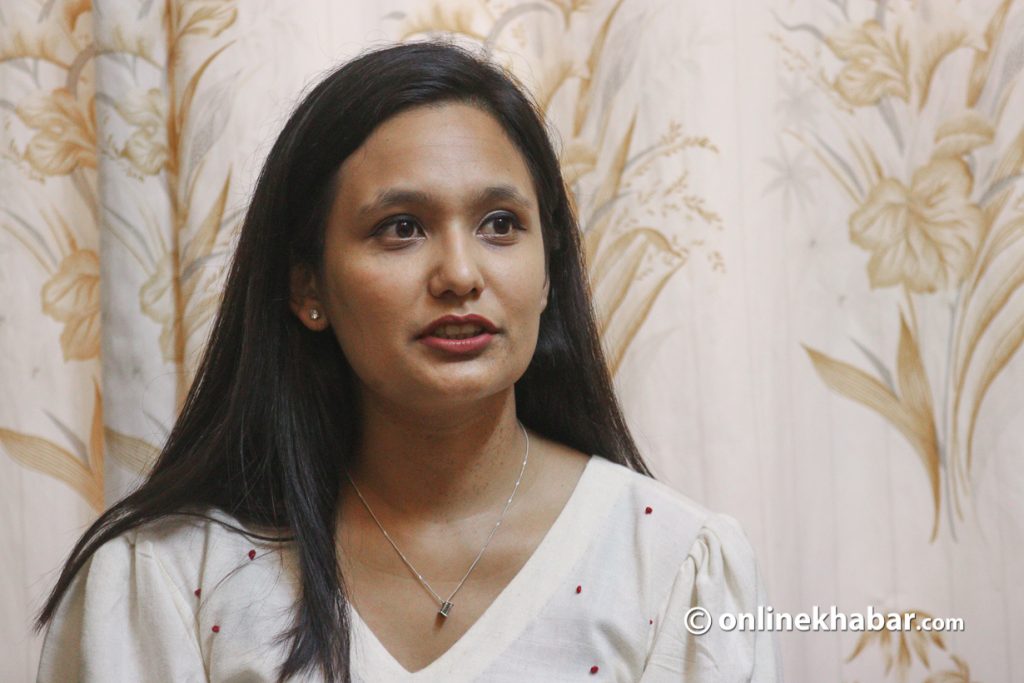 "I invested Rs 45,000 and bought two secondhand stitching machines, some threads, and some cotton and hemp fabrics," she narrates, "Then, I learned to use the machines from my mother, a teacher. Then, I made a scrunchie using my mother's sari to start off my business."
Then, she continued making other items also such as tote bags, cushions, laptop sleeves, headbands, table cloths, mats and womenswear and baby clothes, all handmade or handcrafted.
The money she made from the first sale was Rs 640 and today Didi-Bahini Creations is doing the sale of around Rs 70,000 per month on average, according to Kayastha. Her products have reached the international market as well. Kayastha has recently shipped her products to Denmark and the Netherlands whereas she regularly transports the goods to different districts of Nepal.
The price of the products from this startup ranges from Rs 50 to Rs 5,000.
The pain of price sensitivity
Moving from the income of Rs 640 to Rs 70,000, the challenge Didi-Bahini Creations had to face was people's price sensitivity instead of search for quality, mentions Kayastha, adding this is still worrying her. " Many people don't understand that a lot of hard work and time goes into the making of fabric with the use of handlooms and then designing it into an outfit," shares Kayastha.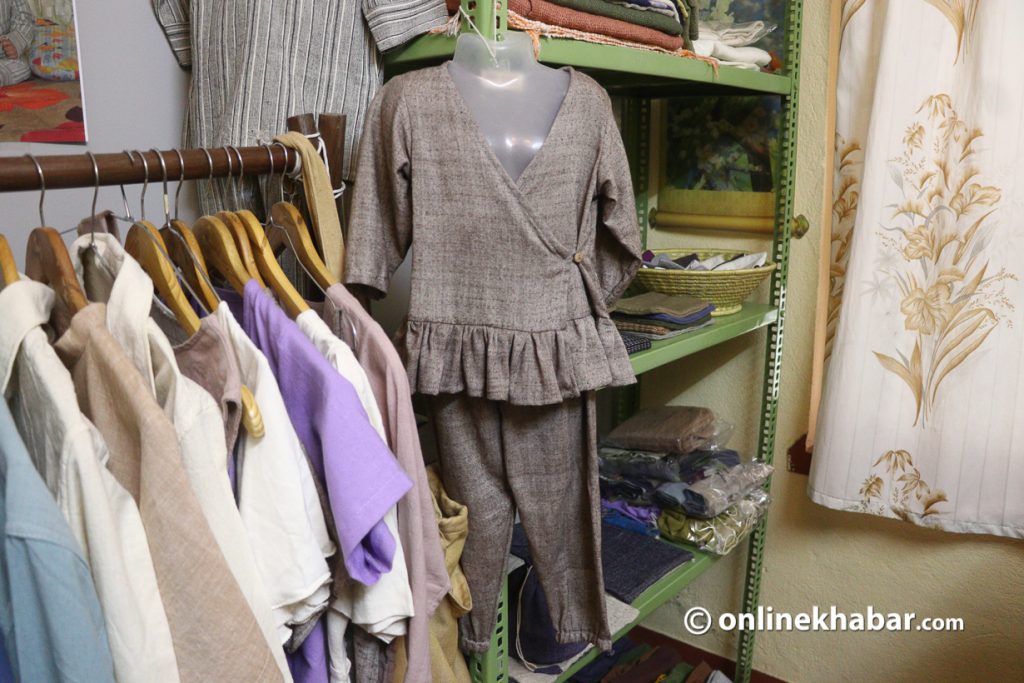 Even an experienced handloom weaver can only weave around 10 metres of fabrics in a full day. "But, we have to compete with the Chinese products' market that has the items much cheaper."
Another major problem is access to raw materials, informs Kayastha. "The quality of raw materials we order varies, making it difficult to deliver quality products to the customers."
In order to make people understand the difference, she shares she used to participate in many Saturday markets so that people can touch and feel the quality difference. Side by side, she also used to carry the album having the photographs of her home-based weavers working hard with handlooms.
"I let people see the hard work that is put into the products. Regarding the problems of unavailability of the raw materials, I have started contacting many suppliers rather than sticking to a few."
Aiming high
Started with three team members, now after around two years of operation, the team size has exactly doubled. She shares, "We have some weavers working for us, but of late, we have also started outsourcing materials considering the high demand."
She also considers her family a very crucial part of her team. Her mother helps her with designing; her father, who is also a teacher by profession, supports her in multiple ways; her elder sister, a banker, takes care of all marketing and finances.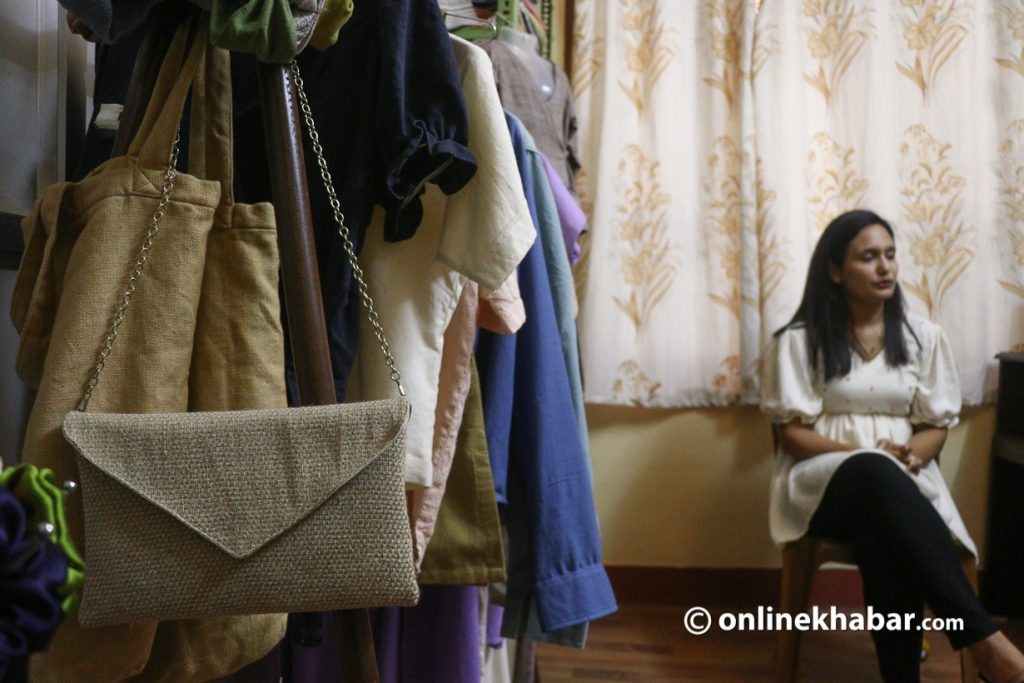 As of now, Didi-Bahini Creations does not have a factory, rather has two small rooms at Kayastha's home itself, where all the work such as stitching, designing, packing takes place except for knitting and weaving which is done by home-based weavers. The activities like knitting, weaving take place in the houses of the makers who are mainly based in Bhaktapur.
Kayastha now has a plan of opening an outlet, having her own website and empowering more and more women.