Menstruation is a regular and natural process, but definitely not an easy one. It can hit anywhere and anytime: while in school or while shopping, travelling or in a fun gathering. But, bleeding for many women can be uncomfortable, yet many might not even carry sanitary pads with them every time or have access to pads everywhere they go. So, what can you do at this time?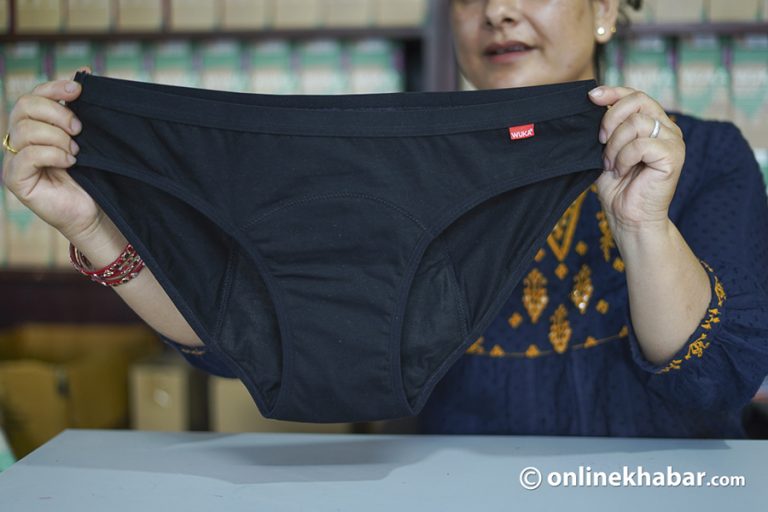 Some women either let it bleed and stain the clothes, others make efforts to cover it up. Yet, they are stressed all over, but now there are period pants to save them from such troubles. The panties are produced by WUKA.
But, what are period pants, also known as menstrual panties? How useful or effective are they?
Wuka is the brainchild of Ruby Raut, a Nepali young woman. However, it is now gaining popularity in the world market, especially in the UK.
The innovation
Eliza Raut of WUKA Nepal claims that it is more useful than sanitary pads. These panties are made of 100 per cent cotton fabric. Raut says that a pair of panties can absorb a lot of blood and the blood does not leak onto the clothes. So, after wearing WUKA period pants, there is no need for women to wear extra pads or menstrual cups.
Those who find menstrual cups uncomfortable can use period pants. They can be used like normal panties and are also environment-friendly as menstrual cups.
Menstrual panties are easy, effective and long-lasting.
Ruby Raut was a student of environmental science. In her college, she used to wear a sanitary pad during her menstruation. She was aware that using the pad would contaminate the environment.
A woman uses up to two to three pads per day during a single period. The normal duration of menstruation is four days. Now, imagine the number of used pads in the environment if all women around the world use sanitary pads in the same way.
In addition, the pads are not even effective. As a solution to both, she created period pants.
Global popularity
WUKA period pants have now entered the world market. Founded in 2017 in the UK, WUKA period pants are now the best-selling menstrual products there, says Eliza Raut. "Internationally, it is ranked third. So, after its international popularity, we wanted to bring useful panties to Nepal."
"During our time, pads were not available in Nepal; we had to use cloth made by my mother. Those available were not there in many sizes. The limited size also posed a problem due to the cloth moving, sliding and leaking blood," she says. "Now, pads are easily available. But since they can cause various infections, menstrual panties are very useful."
When starting any new business or bringing new products to the market, it is difficult to establish it at first. One has to make a design that people like; it has to be tested and one has to explain the product. Ruby Raut and her team spent two years doing this.
Two years before coming to Nepal, Eliza and Ruby did their research to see if the period pants would be received well by Nepali women.
Eliza Raut says, "Then, we brought this product to Nepal a year ago. Since then, whoever bought them has said they are very good."
Promising growth
In Nepal, WUKA period pants have grown very popular recently. WUKA Nepal is only selling it online.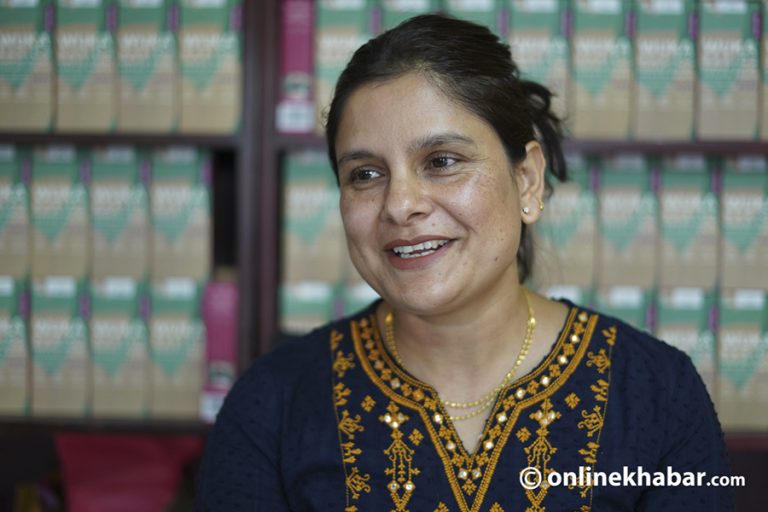 But, when it first started, its users were very few. But, this year, WUKA started giving information about the product through its social media, especially TikTok. And, after that, Eliza Raut shares that many people liked it and the sales also increased a lot.
Since these period pants are reusable, they also become cheaper than pads. Since they can be washed and reused, there is no stress of changing them or throwing them away. WUKA hopes they hence can replace sanitary pads easily.
While washing the menstrual pants, they should be soaked for some time. After soaking, the blood absorbed by the panties comes out. Then, you wash them thoroughly with soap water and dry them out in the sun, upside down, to kill the germs.
A pair of period pants costs Rs 1,200. They can be washed and reused with a lifespan of two years. They can be used even when you are bleeding infrequently.
WUKA period pants won the Queen Award for Enterprises: Sustainable Development this year as an environment-friendly, sustainable product used during menstruation.
---
This story was translated from the original Nepali version and edited for clarity and length.