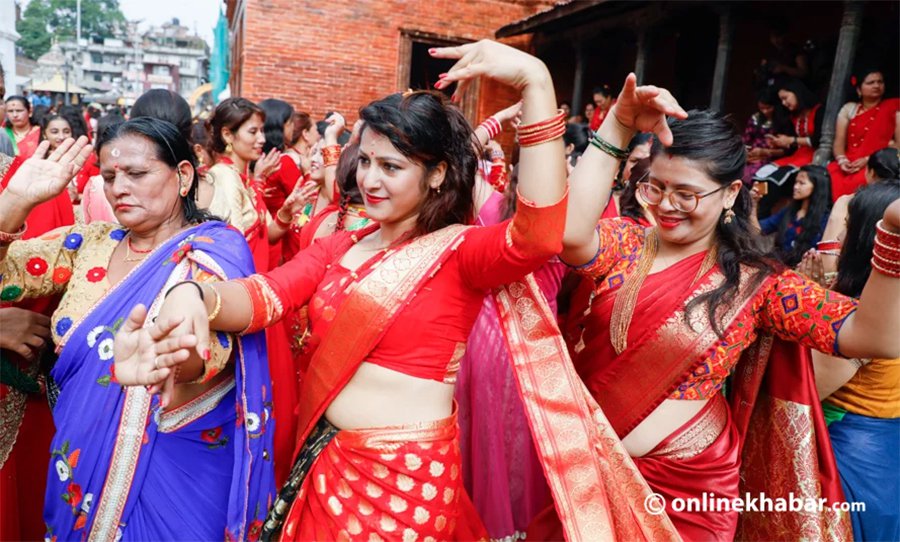 Kathmandu, August 21
Nepali women across the country are celebrating the annual Teej festival on Friday. However, outdoor celebrations have been massively curtailed this time due to the Covid-19 fears with prohibitory orders in effect in several districts.
Women fast and wish for a prosperous life of their spouses on this festival, which falls on the third day of the waxing moon in the lunar month of Bhadra. Women rejoice with various delicious dishes known as 'dar' a day before Teej and fast on the next day as per the tradition.
Women on this day take ritual baths in the morning and offer worships in the afternoon and evening. They pay homage to Lord Shiva, light lamps and spend the night awake. The festivity comes to an end on the fifth day of the fortnight after worshipping the legendary 'Saptarshi' (seven sages).
Whereas singing and dancing at temple premises and other public places used to be an essential feature of the festival, no public celebrations have been seen this year. Most of the temples are closed to avoid mass gatherings so as to prevent the virus spread. Consequently, most of the women are celebrating the festival indoors.