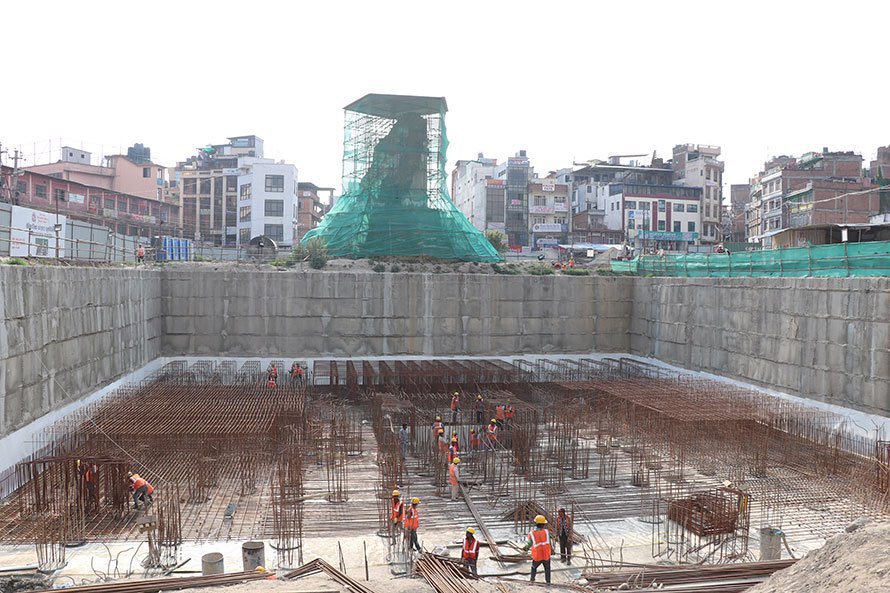 Kathmandu, August 6
The construction company which has won the contract for the reconstruction of historic Dharahara in Kathmandu has been blacklisted by the government.
With this, the Raman Construction will be barred from bidding for any assignment of any public agency, informs the Public Procurement Monitoring Office under the Office of the Prime Minister and Council of Ministers.
It has been learned that various government agencies were preparing to hand over contracts for Bheri Babai Diversion and Melamchi Water Supply project works to the company despite the company's repeated failure to meet the standard.
However, the company got blacklisted after the Postal Highway Directorate recommended the monitoring office to blacklist the joint venture of Raman and Pappu, another controversial construction company.
The restriction will last till the next decision of the office.
A few weeks ago, the company had filed a case at the Supreme Court demanding that it be not barred from bidding. The court initially issued an interim order in its favour, but quashed the writ in the next hearing.