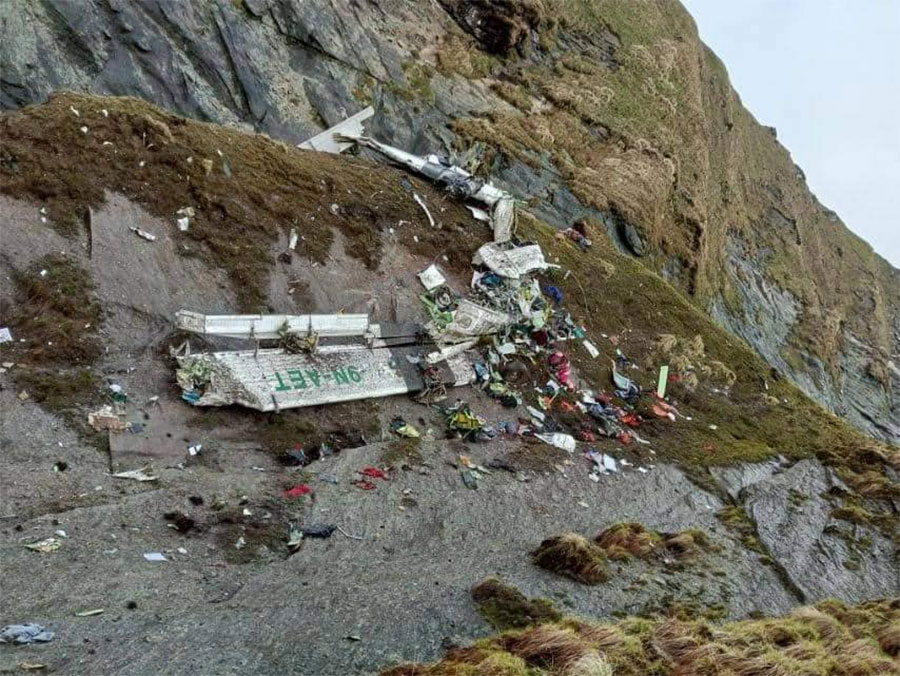 Kathmandu, May 30
The government has formed a commission to investigate the crash of the Tara Air aircraft at Sano Sware Bhir of Thasang in the Mustang district in northwestern Nepal.
The aircraft was flying from Pokhara to Jomsom when it lost contact with the tower 10 minutes after takeoff.
The commission will be led by the Ministry of Culture, Tourism and Civil Aviation's aeronautical engineer Ratish Chandra Lal Suman and will have pilot Dipu Raj Jwarchan, senior maintenance engineer Upendra Lal Shrestha, senior meteorologist Mani Ratna Shakya and joint secretary Buddhi Sagar Lamichhane.
The commission has been formed to find out the cause of the accident and has been asked to give suggestions for preventing incidents like these in the future.
Rescuers have pulled out around 20 bodies from the crash site of Tara Air which had 22 people. No one survived the crash.