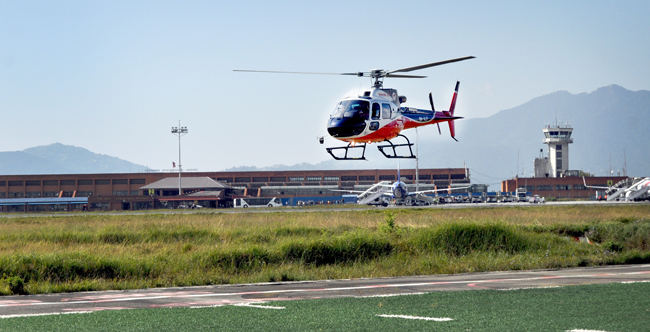 Kathmandu, May 7
The Civil Aviation Authority of Nepal (CAAN) has barred Simrik Air from flights until investigations of a helicopter crash in Sankhuwasabha are over.
A Simrik helicopter crashed in Bhotkhola of Sankhuwasabha on Friday, killing one person and injuring four others. Following that, the flights have been suspended as the regulatory body wanted to check all the aircraft.
The authority says it will find out if the company is adhering to air safety standards.