Recently the Madhes region has been bursting out in sudden chanting of slogans, various processions, vandalism and arson. And, CK Raut has been at the centre of the movement.
On January 26 at 10 am, about 100 cadres of the Raut-led Janamat Party marched to Tirhutiya Gachhi in Janakpurdham carrying bamboo sticks, chanting slogans. They turned to where the National Assembly election was being held. So, the police intervened, but they refused.
The police then fired tear gas at them and dispersed the crowd. Less than half an hour later, they gathered again and marched towards the same destination, causing another clash. The cadres vandalised many vehicles and hurt MP Ashok Yadav and Harion municipality mayor Ganesh Prasad Prasai. On the same day, the activists attacked Satish Sah, the medical superintendent of Jaleshwar Hospital, and vandalised his vehicle.
CK Raut's party cadres have been agitating in the Madhes area for the last one month stating it was for the rights of farmers. Earlier too, they staged similar protests and declared a bandh when there was a delay in the distribution of wheat seeds at a local health post.
The movements started after the police filed a case against four persons and arrested a farmer on the charge of stealing wheat seeds in the second week of December 2021. Other demands included the supply of fertilisers and compensation for crops damaged by rain.
Whereas in appearance, CK Raut has been raising demands for farmers, in essence, it is his fresh bids to find his space in the Madhes politics. As the party demonstrations have gone violent sporadically, new conflicts are ensuing in southern Nepal.
In Madhes, beyond Madhes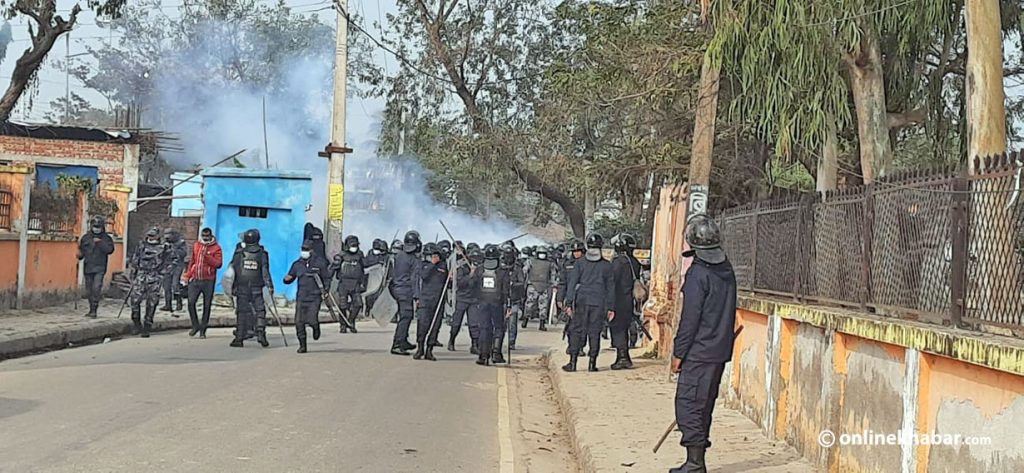 CK Raut who had been living in the US returned to Nepal in 2011. Upon returning, he formed the Alliance for Independent Madhes (AIM) and started a peaceful struggle. But, he was arrested several times. In March 2019, Raut dissolved the party by signing an 11-point agreement with the then Prime Minister KP Sharma Oli-led government.
Then in March 2021, he formed a new Janamat Party. The new, dormant party started becoming active in October 2021. It has been seen that the party has been searching for popular issues and carrying out anarchic activities including public humiliation of Janakpurdham's Drinking Water and Sewerage Office Acting Chief Rajesh Kushwaha on October 19 last year.
Nevertheless, it is surprising that there were no Madhes-centric issues at the centre of his movement before. Now, issues like representation on the basis of population, providing citizenship to the deprived, and implementation of proportional inclusive policies are frequently raised by Madhesi leaders including Upendra Yadav, Mahantha Thakur and Rajendra Mahato.
Lately, the issues have been raised by Madhesi leaders in Kathmandu. Even after 100 lives were lost and multiple table discussions, the two sides have not been able to agree on these issues. But, CK Raut, eying political advantages, has shown himself different from them.
After the country came to federalism, some issues raised by Madhes-centric parties have been addressed and some issues still remain not addressed. Though they demanded the entire Madhes be declared as one state, they only got eight districts as one province. The citizenship problem is still unresolved and the parties are still demanding constitution amendments.
Hence, senior politicians like Khushi Lal Mandal say CK Raut's party is not fighting for the right cause. According to Ajay Yadav, a professor at Ramswarup Ramsagar Multiple Campus, the party needs to change its modus operandi such as humiliating the leaders with soot on their faces. "Violent rebellion is temporary, it does not last long. We have all seen it."
Instead of establishing good schools, colleges and hospitals, militarisation has spread in the entire Madhes. "The issues of farmers that have been raised today are valid, but the forums Raut has been advocating have been militarised, either by the army or armed police."
Right issues, wrong modus operandi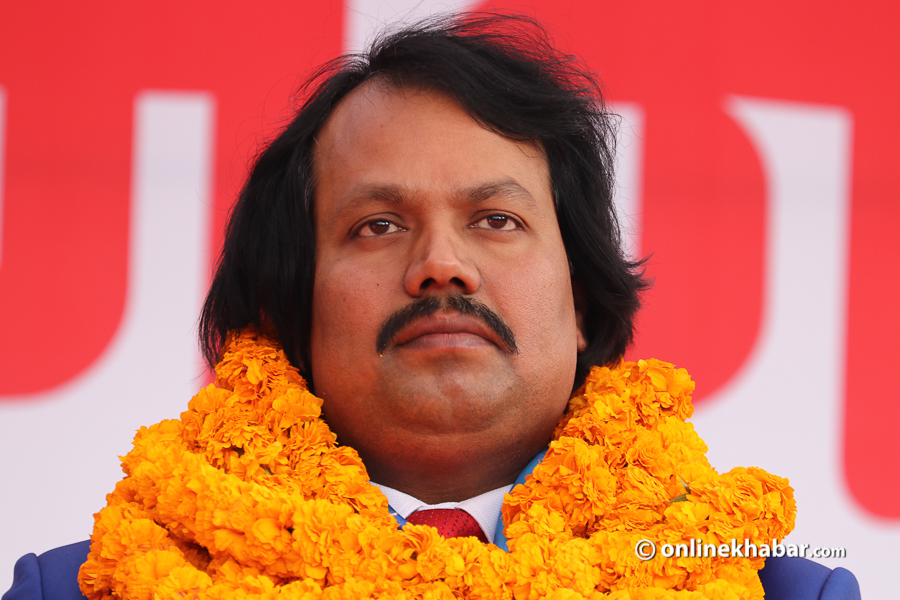 As of late, most of the people in Madhes have said that the issue of farmers raised by CK Raut's Janamat Party was correct. However, there are many dissatisfied with the movement Raut has started as it is full of road blockades, vandalism and arson of public vehicles. Such methods have been overshadowing the cause, they add.
For a person claiming to be on the path of Gandhi and Buddha, the violent acts and threatening of another person's freedom are incompatible. Analyst Chandra Kishor questions the politics Raut has been practising.
Meanwhile, Chandra Kishor is of the opinion that in the current political scenario, the leftist, extremist, and dominant parties are benefiting from CK Raut's actions rather than empowering the marginalised people of Madhes.
He says Raut has never associated himself or his movements with the core issues of the Madhes; hence, his participation in the Madhes movement has been negligible too. He further says that Raut's new politics, after his agreement with the Oli government, has been under scrutiny.
Khusi Lal Mandal Mandal is also in the same line of thought. "Farmers are still not getting seeds and fertilisers. They are still oppressed and discriminated against. The movement is not changing anything." He further says Raut's movement will not have a future if it is not peaceful.
There are some who are viewing what Raut's party is doing in Madhes as natural. Any political party seeks space when it emerges and Kishor says Raut is also doing the same with new agenda and new ways for space.
But, many find it strange that CK Raut's Janamat Party has never said anything about the state's discriminatory behaviour in Madhes, especially the CPN-UML's conservative behaviour. It is only attacking Madhes-centric parties active in the region and staying mum while Oli dissolved the parliament twice. Mandal also thinks Raut is working under CPN-UML.
Are other forces right then?
After CK Raut started the movement, his conflict with the Janata Samajbadi Party Nepal also surfaced. Even now, the cadres of these two parties are fighting with each other not just physically, but also on social media. Minister for Physical Infrastructure and Transport Renu Yadav has even threatened to kill CK Raut like in the Gaur massacre.
However many say the JSPN activities, including Renu Yadav's threat, are not smart. "Everyone should always think before speaking, even more so when they are holding some positions," says Mandal.
All the activities should be redirected towards solving the problems of farmers with dialogues before it is too late. "The government and other parties should also focus on problem-solving, not protest against the issues raised. They should look at what they are doing wrong and make corrections," Kishor says.