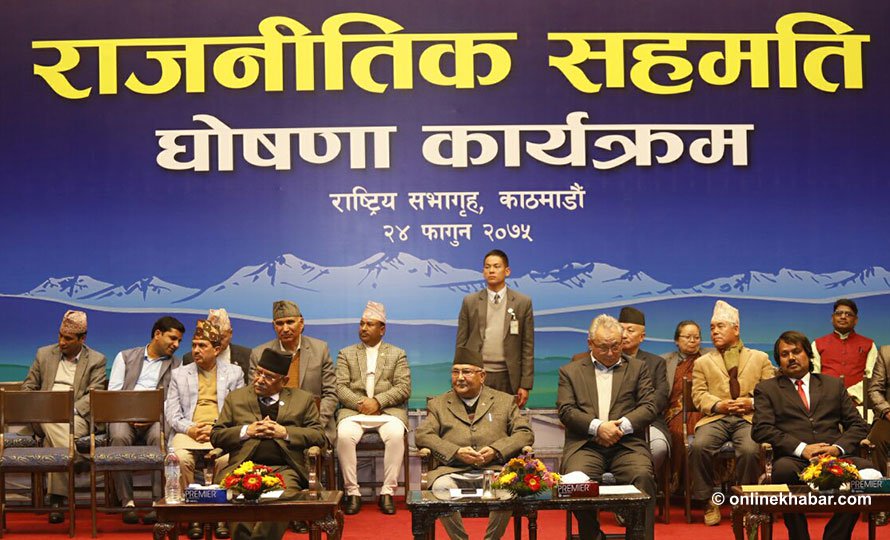 Kathmandu, March 8
Leaders of the ruling party NCP and 'secessionist' leader CK Raut on Friday afternoon entered into an 11-point agreement to provide a 'safe landing' to Raut's movement for Free Madhesh. But representatives of the government and Raut himself differ on the interpretation of the deal.
While Raut, in his Facebook posts, claimed that he has convinced the government to conduct a referendum in Madhesh on its 'independence', government officials say that Raut has agreed to respect the territorial integrity of Nepal.
Observers says that Raut, who spoke during a formal ceremony organised in Kathmandu to announce a 'political agreement' between Raut and the government, chose his words cleverly to show to his supporters that he had reached a deal to conduct a referendum in Madhesh. But government officials deny that such an agreement was ever reached.