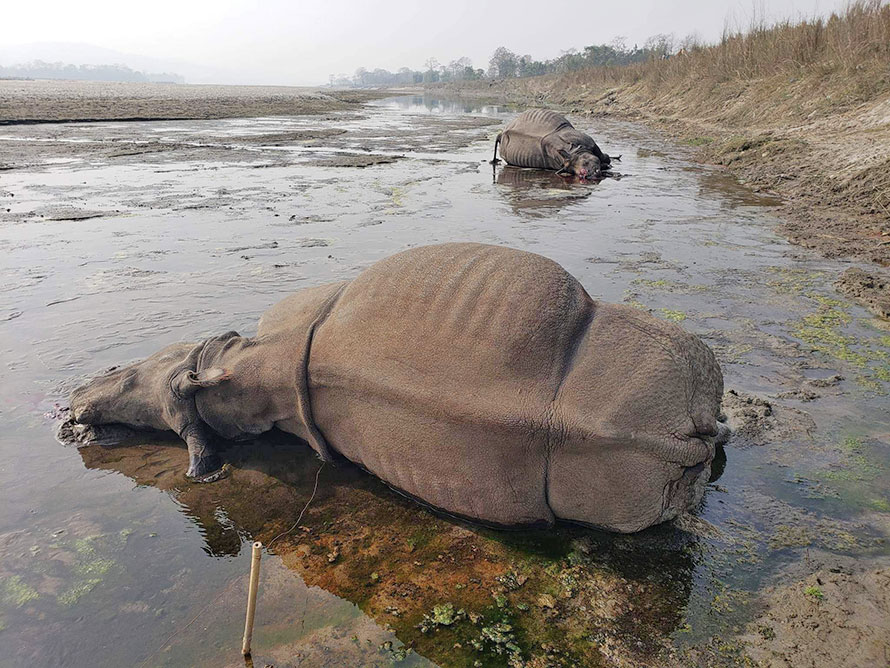 Chitwan, February 22
At least 14 rhinos have died in the Chitwan National Park and the surrounding forest areas until February 9 since the beginning of the current fiscal year (mid-July 2022). It means on average, there were two rhino deaths a month.
Of them, 12 died in the park and two in the forest areas. Poachers killed three of them (two in the park and one in the forest areas), says the park's information officer Ganesh Prasad Tiwari. One of the two killed in the park was found with its horn removed, and another was a calf.
According to the 2021 census, there are 752 rhinos in all over Nepal with 694 in Chitwan alone.
Meanwhile, the Department of National Parks and Wildlife Conservation has come up with a plan to control the increasing number of rhino rhinos due to poaching and other factors.
In the previous fiscal year (2021/22), the park recorded 41 rhino deaths, says Tiwari.