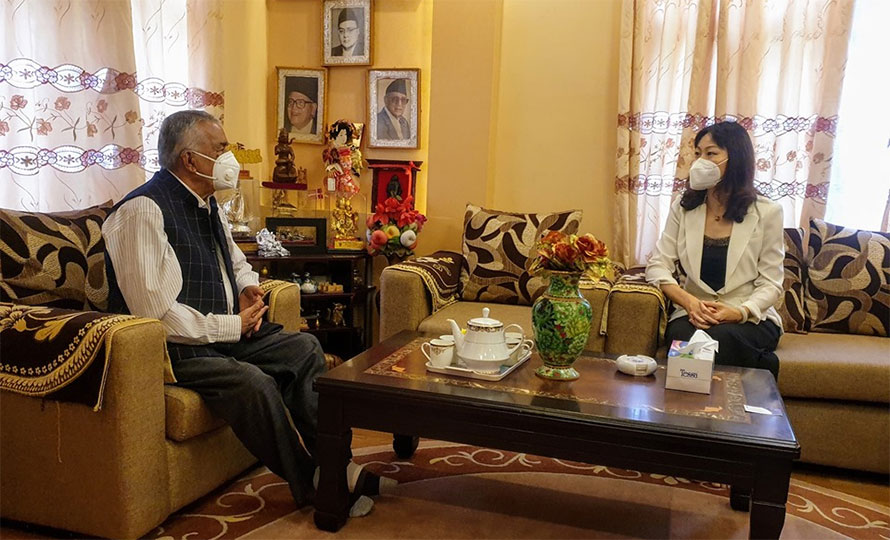 Kathmandu, July 28
Chinese Ambassador to Nepal, Hou Yanqi, has met Nepali Congress senior leader Ram Chandra Paudel on Tuesday.
The meeting happens weeks after the diplomat was widely criticised for her frequent meetings with leaders of the ruling Nepal Community Party. However, during the meeting today, held at Paudel's residence in Kathmandu, the duo discussed various dimensions of Nepal-China relations, according to Paudel.
Paudel writes on his Facebook page that the meeting was held on the occasion of the completion of 63 years of bilateral links between the two neighbours. "Discussing the ties between the Nepali Congress and the Communist Party of China from the time of BP Koirala and Mao Zedong, we also talked about the Chinese government's success in controlling Covid-19 and sufficient support provided by China to Nepal for Covid-19 response," he notes.