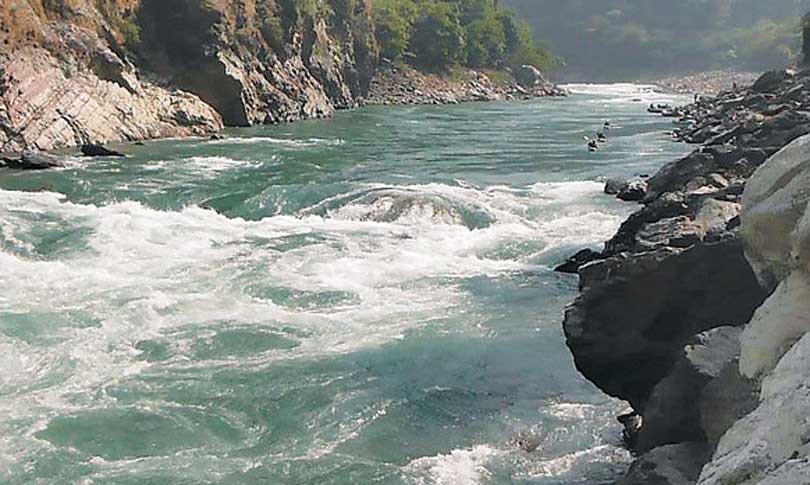 Kathmandu, November 5
The China-based Three Three Gorges Corporation (CTGC), the developer of the 750 MW West Seti Hydropower Project, has agreed to sign a joint venture agreement with Nepal Electricity Authority within November.
Three Gorges, which is to have 75 per cent stake in JV, signed an initial agreement with the NEA in January, subject to ratification from the boards of both the companies. The NEA board immediately approved the agreement, but the Chinese developer, which had formally agreed to develop the project in 2012,  has been dilly-dallying and putting forward new demands repeatedly.
According to Investment Board of Nepal, the government agency facilitating big-ticket investment in Nepal, Three Gorges' board recently ratified the initial JV agreement. Spokesperson Uttam Bhakta Wagle said that a JV agreement for the Rs 150 project could be signed by the second week of November.
Officials believe that Three Gorges would be ready to seal the deal this time as most of its demands have been met. The Chinese firm had demanded that it be allowed to capitalise the project-related costs in China and that the project receive preferential power purchase rates. While the central bank has already hinted it was ready to allow Three Gorges to capitalise the money spent in China, the Investment Board is also working on ways to provide preferential rates to the project, which will cover Doti, Baitadi, Bajhang and Dadeldhura districts.
Board officials say that the deal with Three Gorges could be scrapped if negotiations do not bear fruit soon.