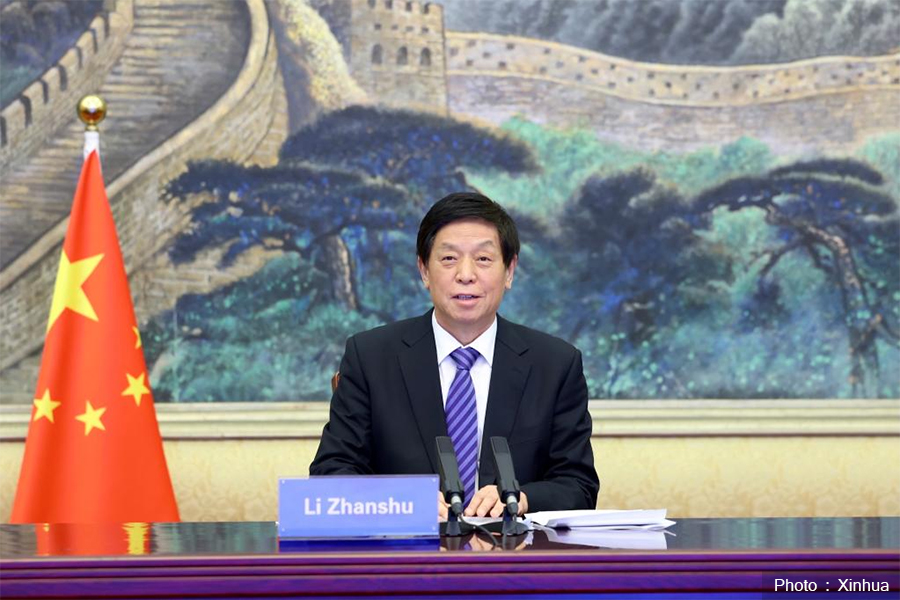 Kathmandu, September 4
Chinese Speaker Li Zhanshu is visiting Nepal on September 12-15 at the invitation of House of Representatives Speaker Agni Prasad Sapkota, according to officials.
The visit of the chairman of China's National People's Congress is yet to be formally announced by either side, but the preparations have reached the final stage, informs an official at the Ministry of Foreign Affairs.
Li Zhanshu is the highest-ranking Chinese official to visit Nepal after Chinese President Xi Jinping who was in Nepal in October 2019.
"The visit is not publicly announced yet as the visit duration and dates are yet to be finalised. But now, it has been fixed that the visit would begin on September 12 and last for four days," the official says, "It means it will be made public now."
During the visit, Li would hold bilateral meetings with Speaker Sapkota whereas he will also pay courtesy calls on President Bidya Devi Bhandari and Prime Minister Sher Bahadur Deuba.
Whereas several parliament-level delegations visit Nepal on a regular basis, this is the first time that such a Chinese delegation is coming.
It has been learned that Sapkota wanted Li Zhanshu to visit Nepal as soon as he got elected to the position, but it has been possible only when the term of the House is being over.