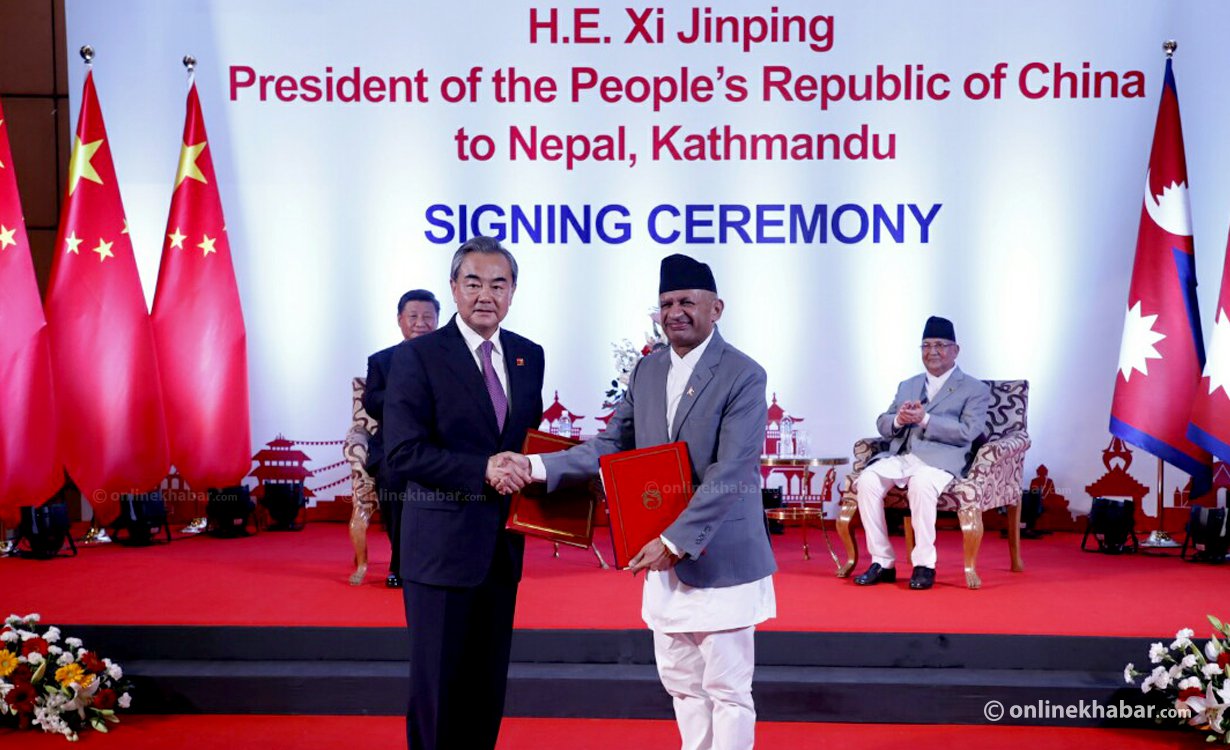 Kathmandu, October 13
Nepal and China have signed 20 agreements about various issues of bilateral relations between the two countries as Chinese President Xi Jinping concluded his state visit to Nepal on Sunday.
The agreements were signed following a bilateral meeting between the two delegations led by Prime Minister KP Sharma Oli and President Xi. The two leaders witnessed the signing ceremony.
In the agreements, various bodies under the two governments have agreed to promote cooperation in health, education, infrastructure development, tourism and investment sectors. They have also agreed to establish sisterly relations between various Nepali and Chinese cities.
One of the agreements is about conducting a feasibility study for the operation of a cross-border railway service. Nepal has long been looking for China's support in the ambitious project. China had put the project on the list of projects under Belt and Road Initiative.
operating a mechanism to facilitate trade activities between the two countries, informs  Commerce Secretary of Nepal, Baikuntha Aryal. Commerce secretaries of both sides will lead the mechanism jointly.
Likewise, another agreement will let Nepal export its fruits to China as per the existing standards, informs Tej Bahadur Subedi, the spokesperson at the Ministry of Agriculture. In particular, Nepal aims to export oranges and lemons to its northern neighbour.