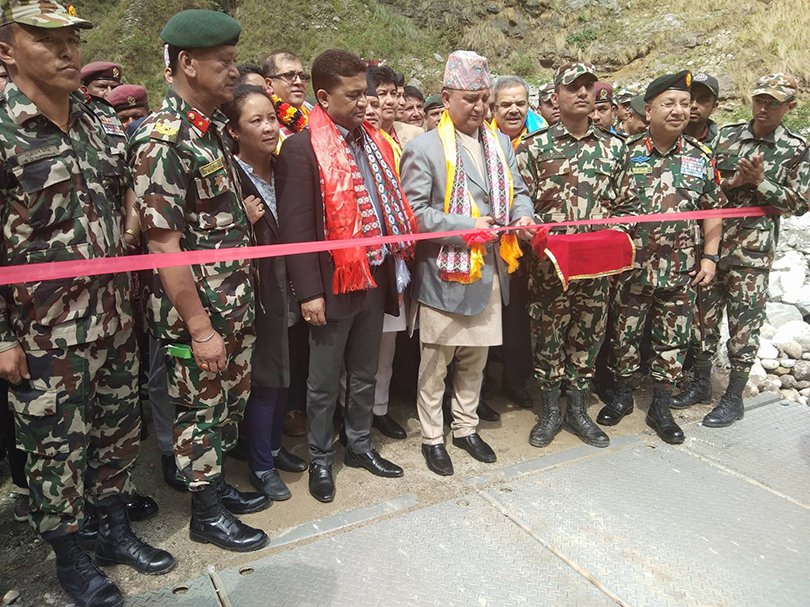 Rasuwa, May 20
Rasuwagadhi, one of the most accessible border points with Tibet of China, has become as much as 25 kilometres closer to Kathmandu as the Nepal Army constructed a 17-kilometre roadway from Mailung to Syabrubesi in Rasuwa district.
Minister for Defence Ishwar Pokharel and Minister for Infrastructure Development and Transport Raghubir Mahaseth inaugurated the newly constructed road at a function organised on Sunday.
Travellers now can go to Rasuwagadhi without fearing the traffic and landslides in Ramche of the district.
The construction of the two-lane road began in 2016 and will soon be handed over to the Department of Roads.
In the beginning, the Nepal Army got the responsibility to construct a single-lane seven-kilometre road. But, after the 2015 earthquake, the government decided that another 10-kilometre two-way track would also be constructed.
More than Rs 70 million has been spent in the construction of the road.
The army officials, however, have warned that travelling through the road during rainy season might be risky.