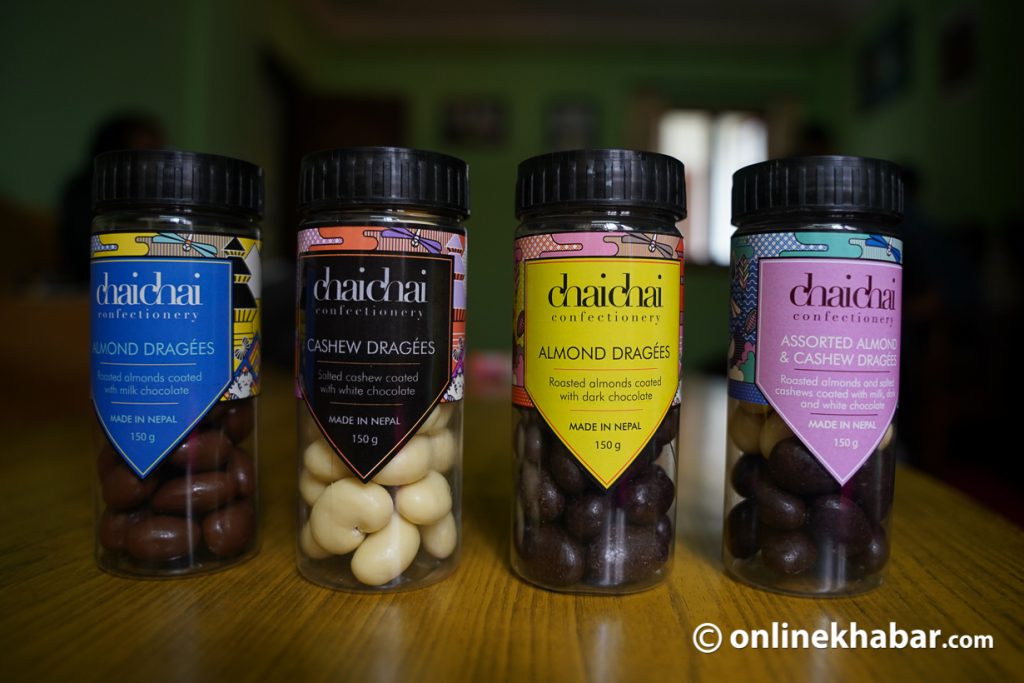 Are you a chocolate lover? If you are looking for not only international but local brands of chocolates to taste, locally made chocolate from Chaichai Confectionary could be the one.
Chaichai Confectionary is the brainchild of Sharmila Shrestha who initiated the business to utilise her leisure. Prior to starting the company, Shrestha was associated with a food business but due to some personal reason, she had to leave it.
Established in 2021, the local chocolate manufacturer now has over five flavours of chocolate including bonbon, caramel, lemon fruits and others. 
Family enterprise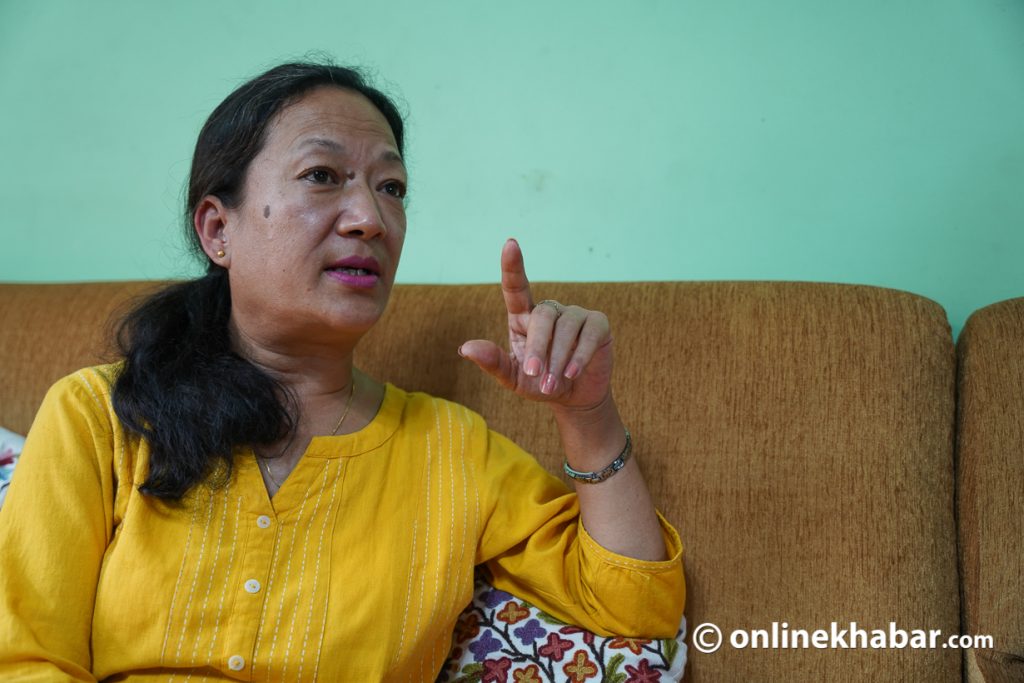 Having free time made Shrestha engage in things that would make her happy and not waste her valuable time. And, with the support of her relatives, she took a two-month training course to make chocolates as she was already interested in chocolate.
Shrestha is in her fifties and tells that it takes a lot of time and patience in this business. She shares, "To make one kg chocolate, it takes around eight to 12 hours. For making quality chocolates, you have to be careful about time and temperature, which also needs a lot of concentration."
She runs Chaichai Confectionary from her residence at Jwagal. Her relatives are helping her in the post-production of the products. For instance, her niece Sharddha Shrestha, who is an artist, is helping her with packaging. Anuroop Shrestha and Nirjal Shrestha, her nephews, are helping her with marketing and other managerial tasks.
"After the training, I made chocolates and asked my relatives to taste them. Their response was very positive, which motivated me to start my own chocolate business," says Shrestha.
A new flavour to the sweet industry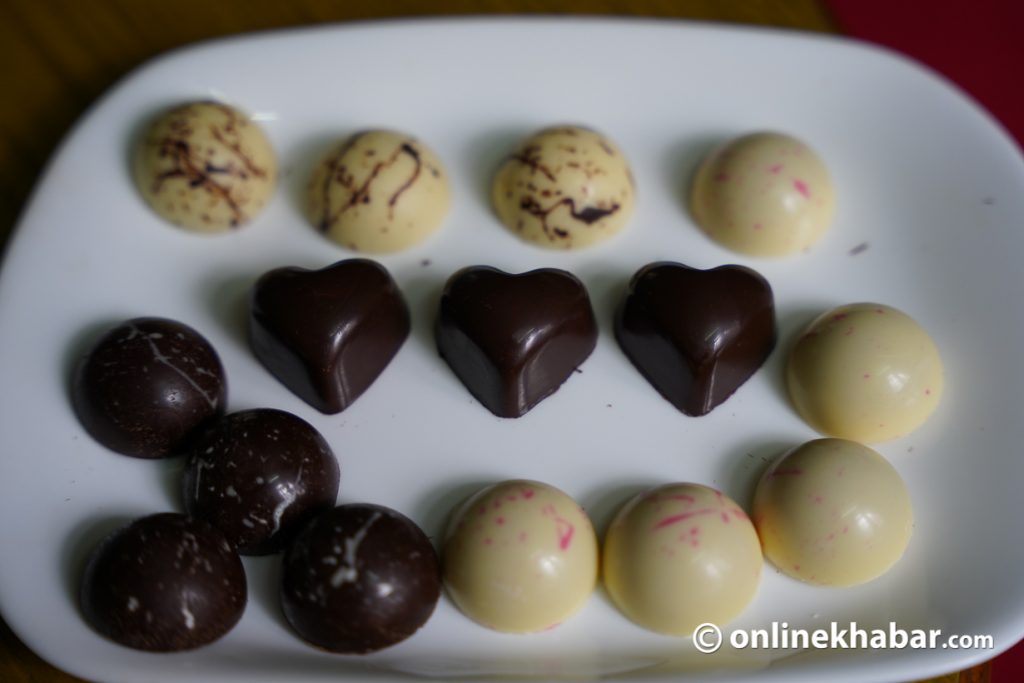 Shrestha claims Chaichai Confectionary is the only one in Nepal to have dragees in chocolates. She claims, "We are the only local chocolate maker that manufactures dragee, which makes us unique among other chocolate producers in Nepal."
Chaichai Confectionary claims that its products are made up of pure chocolate without any adulteration. Apparently, the chocolates melt in easily once you pop them in your mouth without that sticky feeling while eating them.
Shrestha, till now, says she is satisfied with the business. She adds, "People are loving our chocolates, most of the buyers are teenagers. In the meantime, we are busy promoting our products rather than earning a profit."
In the near future, she wants to add more flavour to Chaichai Confectionary products and similarly, wants to extend the business to different parts of the country. She says, "I also want to contribute to women's empowerment by giving jobs to women once it gets big."
A tough road
Shrestha feels her business is growing gradually, but she also has challenges while running it. It has already been a year since she started the business, but she has not been able to go to the market full-fledged.
"Generally, Nepali people take plenty of time to accept new things and the concept of Chaichai Confectionary is also something new for them," says Shrestha. "It has been difficult to convince them about the business."
Likewise, Shrestha also remembers the hassles she had to go through while fulfilling the legal procedure to register the company. The government procedure to register a company was very lengthy and complex, she shares.
In order to promote the chocolates, Chaichai Confectionary frequently lets customers at shopping malls and academic institutions test the chocolates for free.
However, it does not have any physical outlet yet. All of its trade is being done via social media platforms such as Instagram and Facebook. Nevertheless, it is soon supplying its chocolates to supermarkets in Kathmandu.  
The price of Chaichai chocolates ranges from Rs 225 to 1,490.