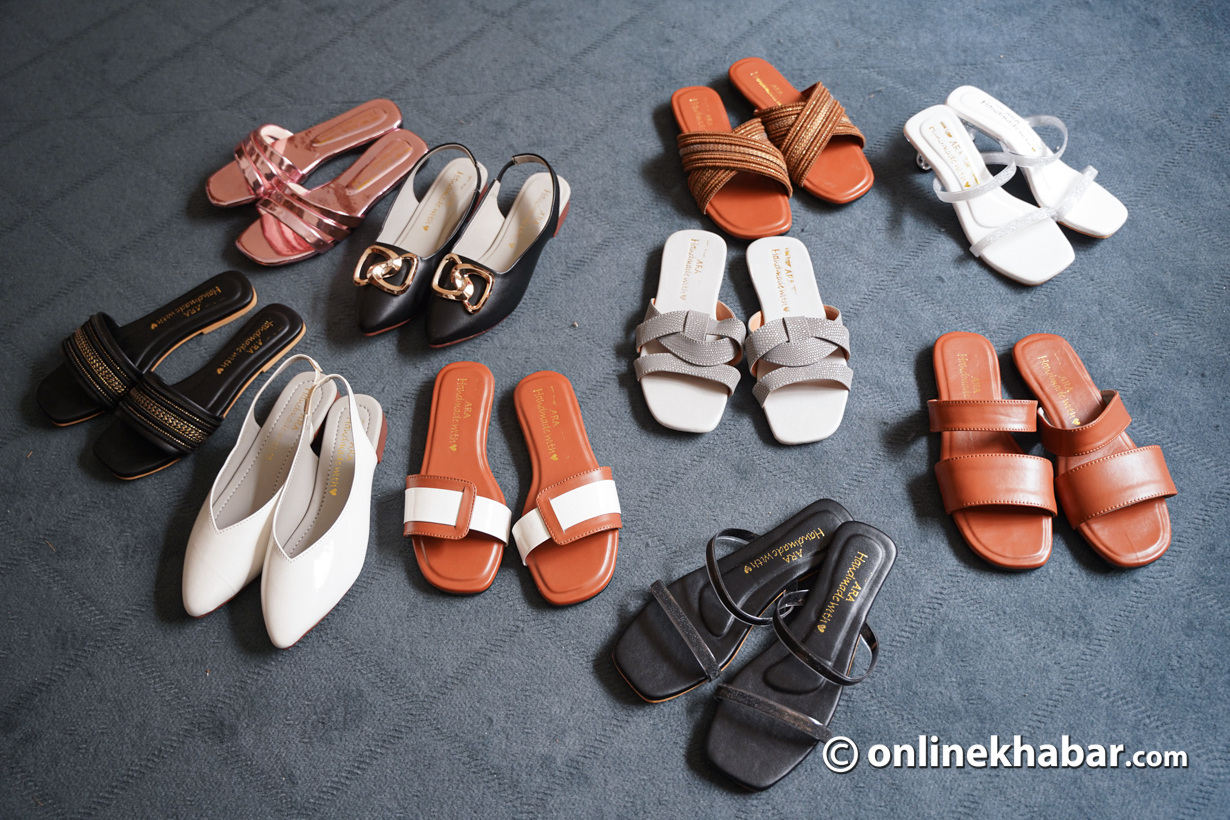 During the Covid pandemic, Vishakha Rana and Ashamsha Thapa, long-time friends seeking to make the most of their time, decided to embark on a joint venture. Motivated by their shared passion for business, they came up with the idea of creating Ara Nepal, a shoe brand crafted in Nepal.
Ara Nepal is a homegrown brand specialising in designer sandals and slippers catering to women. Additionally, the brand offers a unique service of customising shoes based on individual customer preferences and requirements.
Ara Nepal's expertise lies in creating footwear specifically tailored to suit the shape and size of Nepali feet, ensuring a perfect fit and comfortable wearing experience.
"Ara is an Arabic word meaning 'origin and present'," says Rana. "We named the company Ara Nepal with the belief that it should be run according to the current needs."
Finding the niche
As they contemplated starting a business, both Rana and Thapa were initially unsure about the process but knew they wanted to venture into the shoe industry. Their motivation stemmed from their personal experience of struggling to find matching pairs of shoes for themselves. Additionally, they were determined to contribute to Nepal's economy by producing footwear locally.
During their thorough market research, they learn what they need to do to produce shoes and slippers in Nepal. Despite their determination to start a business, they decided to keep their plans a secret from their families for the time being.
"We started the business by raising the funds on our own and moved forward supporting each other," says Rana.
Ara Nepal, born on Instagram just two years ago, has now become a fully operational and thriving business for the past 10 months. With their dedication and hard work, the brand has successfully established itself as a manufacturer of a diverse range of slippers and sandals, encompassing flats, wedges, heels, and closed designs, all uniquely crafted in-house with their signature touch.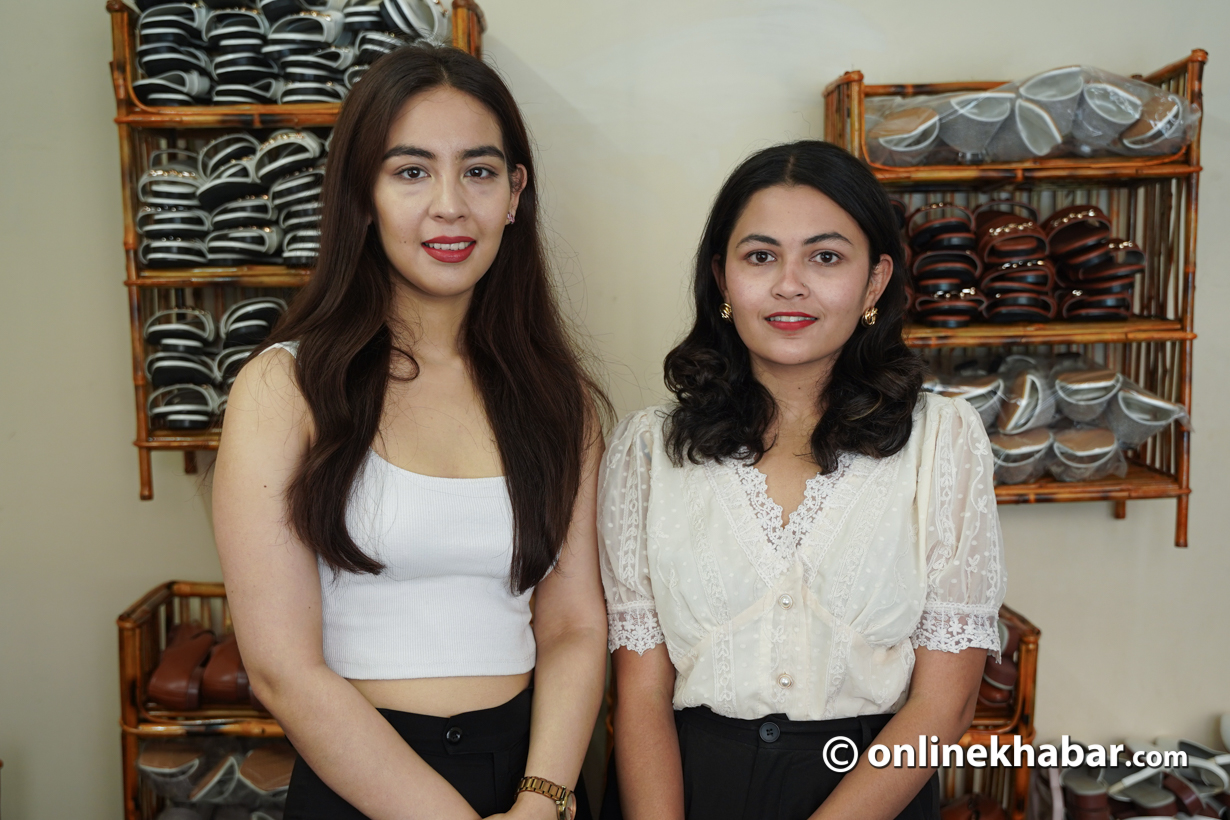 Dissatisfied with their jobs, both Rana and Thapa reached a mutual decision to start something they could call their own. Determined to build something, they pooled their savings and invested Rs 800,000 into their business idea.
The company's first product was durable and appealing slippers. To ensure the products were entirely made in Nepal, they sourced materials like resin, soles, insoles, foam, gum, sewing thread, buckles, elastic, and more from local suppliers.
"We had heard that goods made in Nepal are expensive but didn't know the reason. But after starting this business, we realised why," says Rana adding how costly raw materials are. "Handmade slippers cannot be produced in thousands. That's why shoes and slippers made in Nepal have become more expensive than imported ones."
Ara Nepal sells around 20 to 25 pairs of slippers daily. However, during the festive season of Dashain and the summer season, the demand for their products significantly increases. Specifically, during Dashain, they witness a surge in sales, with approximately 40 to 50 pairs of shoes being sold daily.
They say that they are currently selling 600 pairs of sandals and slippers per month and make around Rs 500,000. To cope with the demand, they have employed eight people who make these slippers while the two manage the office administration, sales distribution and operations.
Affordable shoes and slippers in customer's choice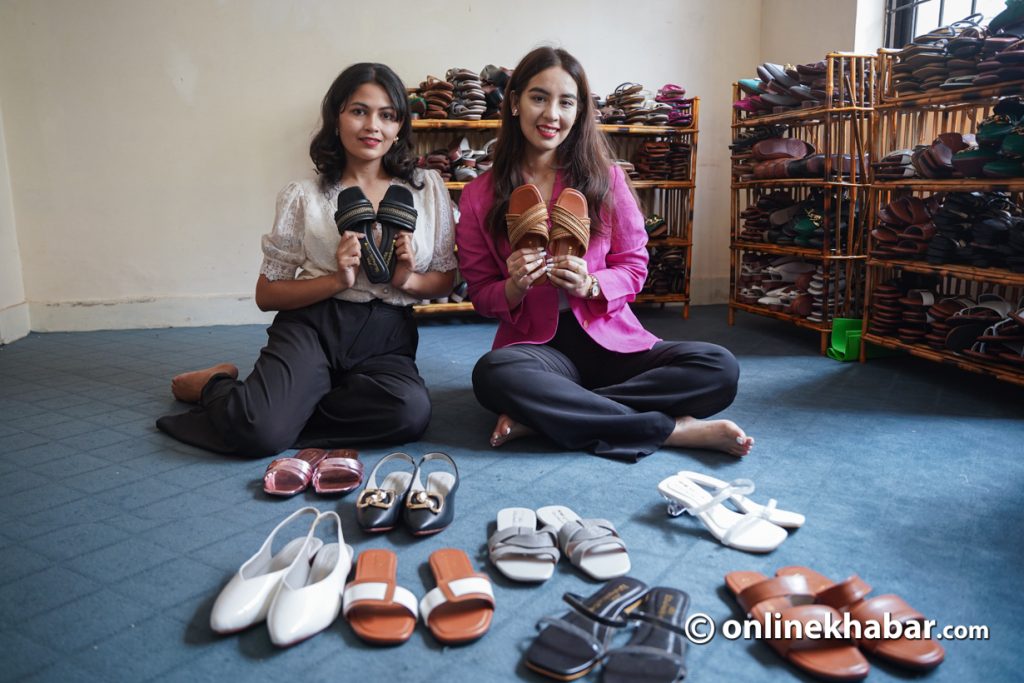 Ara Nepal offers a delightful selection of designer shoes that are not only of good quality but also comfortable to wear. This combination has made it a beloved choice among customers, earning the brand a strong and loyal following.
"We both wear the sandals for a month to see how easy they are and then keep them for sale," says Rana.
According to Thapa, if any of Ara Nepal's slippers happen to get damaged after wearing them six to eight times, the brand is committed to providing repair services for its customers.
"We also guarantee that it will last for eight months," she says.
What has also helped Ara Nepal gain popularity is it also provides offers customisation of slippers and sandals. Currently, the brand is selling its product from Rs 1,299 to Rs 2,399.
"Earlier, we sold slippers for Rs 999 but due to the high cost of raw materials, we had to increase the price of slippers," she says.
The brand also offers discounts through loyalty cards when purchasing slippers and shoes. It offers a five per cent discount on the third order, a 20 per cent discount on the sixth order and a 50 per cent discount on the 12th order.
The company does not have a physical store or a website yet and takes orders through Instagram, TikTok and Facebook pages.
Future plans
Ara Nepal is actively expanding its product range and has ambitious plans for the future. Alongside their existing line of women's slippers, closed and heels, they are gearing up to introduce sports shoes to their collection. Moreover, they are also venturing into creating footwear for men and children.
According to Rana, Ara Nepal is in the process of diversifying its product offerings to include a wide range of footwear, such as slippers, sports shoes, loafers, closed shoes, and boots. Despite not having a physical shop or showroom at present, the brand has exciting plans underway. They are preparing to open their first showroom in Pokhara soon.
The two want to start from Pokhara as they get a lot of orders from there.
"Since we are based in Kathmandu, we are thinking of opening a store outside the valley. Then we will open it in the valley," she says.
---
This story was translated from the original Nepali version and edited for clarity and length.