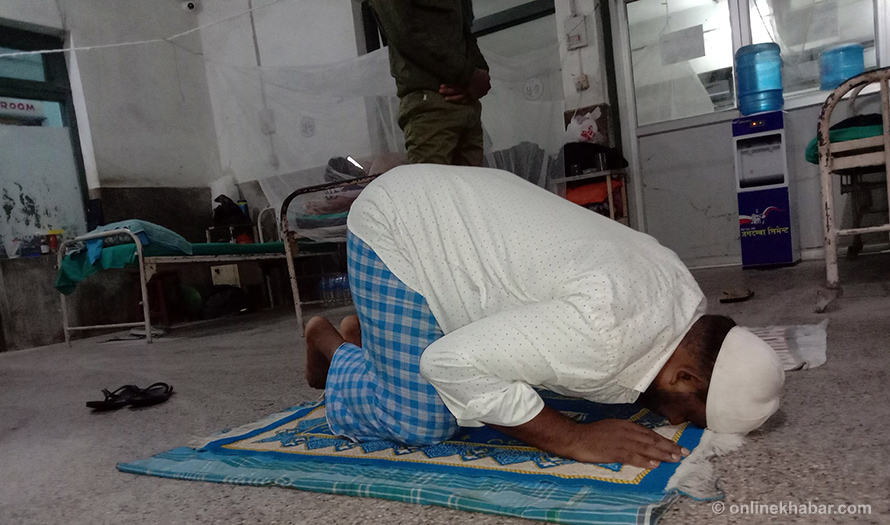 Birgunj, May 25
Forty-year-old Adaf and 16-year-old Safique (names changed) woke up early on Monday morning and rushed towards the bathroom of Narayani Sub-regional Hospital, Birgunj.
These are two among dozens of people undergoing treatment at the hospital after they have been confirmed of coronavirus infection. Many of them were in rush this morning as they were celebrating the annual Eid al-Fitr festival, the final day of the Ramadan month.
Adaf and  Safique came back from the bathroom, one after another, cleaned up a part of the floor, and kept a cloth there. As others in the isolation ward observed, they sat beside each other and began their prayers.
"We used to read Namaj (prayers) every year collectively at a mosque. However, my family members are celebrating the festival at home today," Adaf said, "I have telephoned them and requested not to come out of the house. I have told them not to worry about me."
"We will celebrate Eid together next year."