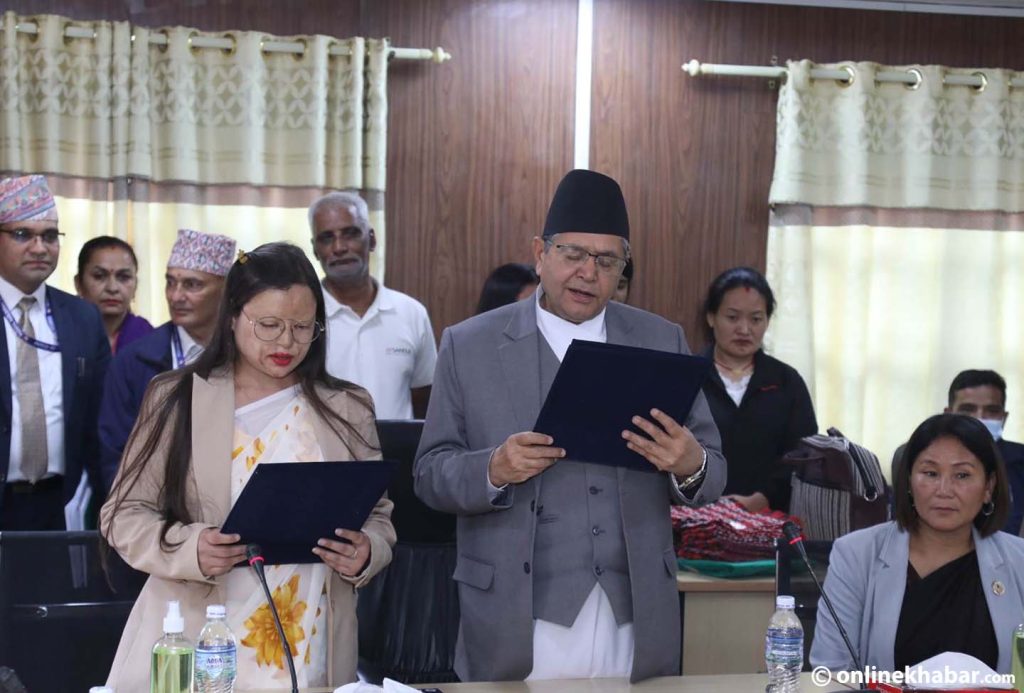 Kathmandu, May 29
Bindabasini Kansakar from Rastriya Swatantra Party (RSP) has taken the oath of office and secrecy as a member of the House of Representatives.
House of Representatives Speaker Dev Raj Ghimire administered Kansakar's oath of office and secrecy on Monday.
Kansakar replaces Dhaka Kumar Shrestha as RSP's lawmaker. Kansakar is an acid attack survivor.
Last month, the RSP announced it removed lawmaker Shrestha from the party and wrote to the parliament about the action taken against him. The party also nominated Bindabasini Kansakar as its new lawmaker in Shrestha's place.
Shrestha was drawn into controversy after an audiotape in which he reportedly asked Rs 20 million from controversial businessperson Durga Prasai claiming he would be soon appointed the health minister leaked.
The conversation, leaked by a news channel named Kapurbot.com, is claimed to have taken place before the cabinet expansion on January 17, 2023, when the party was in negotiation with Prime Minister Pushpa Kamal Dahal for better positions in the cabinet.
The Supreme Court, on May 8, ordered Rastriya Swatantra Party to not remove its lawmaker Shrestha from the party as well as the House of Representatives. But the court later had cleared the decks for Kansakar to replace Shrestha.