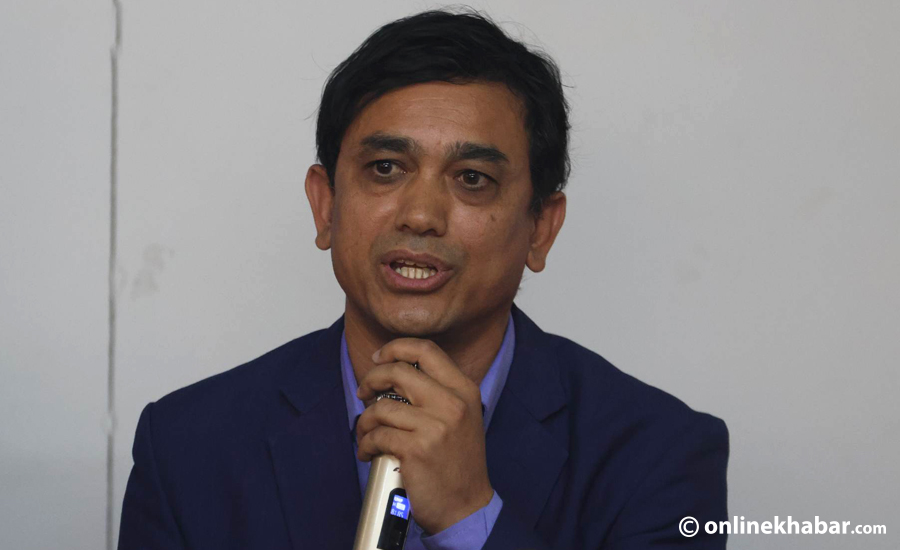 Kathmandu, May 8
The Supreme Court has issued an interim order in the name of the Rastriya Swatantra Party to not remove its lawmaker Dhaka Kumar Shrestha from the party as well as the House of Representatives.
A single bench of Justice Til Prasad Shrestha on Monday issued the order in response to the writ petition filed by lawmaker Shrestha, arguing the party took action against him without following due procedures.
The bench also summoned both sides of the case for the next hearing.
Last month, the party announced it removed lawmaker Dhaka Kumar Shrestha from the party. It has also already written to the parliament about the action taken against him.
Shrestha was drawn into controversy after an audiotape in which he reportedly asked Rs 20 million from controversial businessperson Durga Prasai claiming he would be soon appointed the health minister leaked.
Whereas Shrestha at first denied that it was his audio, he later said the audio was leaked. Organising a press conference this afternoon, Shrestha said the act of leaking the audiotape from January was a conspiracy against the party. He had said he would file a case against the decision at the court and come back with a clean chit.