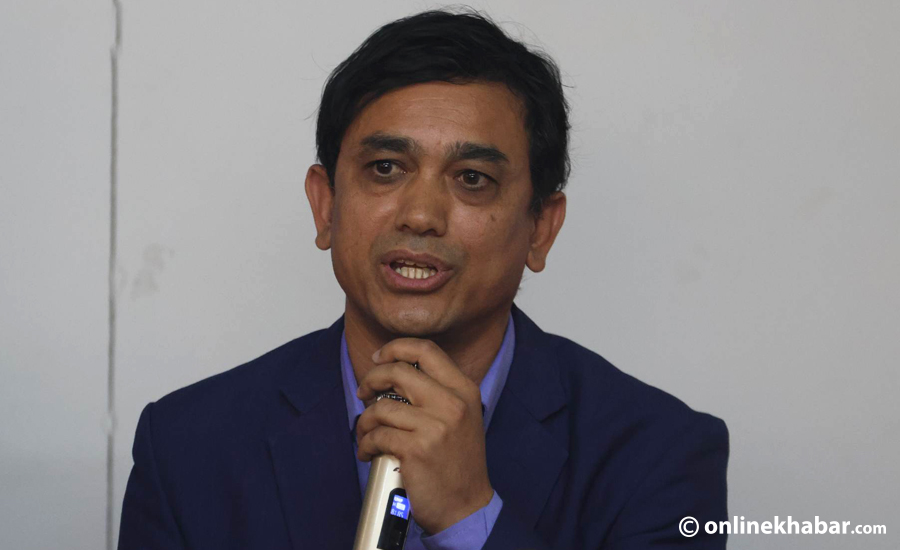 Kathmandu, April 12
The Rastriya Swatantra Party has removed its lawmaker Dhaka Kumar Shrestha from the party.
A central committee meeting of the party on Wednesday made the decision, party president Rabi Lamichhane informed after the meeting.
Lamichhane said Shrestha, however, could file an appeal at the party, demanding a review of the decision.
Following the removal from the party membership, Shrestha would also lose his membership in the House of Representatives, where he was elected under the proportional representation election system. The party also decided to send Bindabasini Kansakar to the vacant position. Kansakar is an acid attack survivor.
Shrestha was drawn into controversy after an audiotape in which he reportedly asked Rs 20 million from controversial businessperson Durga Prasai claiming he would be soon appointed the health minister leaked.
Whereas Shrestha at first denied that it was his audio, he later said the audio was leaked. Organising a press conference this afternoon, Shrestha said the act of leaking the audiotape from January was a conspiracy against the party. He said he would file a case against the decision at the court and come back with a clean chit.
The conversation, leaked by a news channel named Kapurbot.com, is claimed to have taken place before the cabinet expansion on January 17, 2023, when the party was in negotiation with Prime Minister Pushpa Kamal Dahal for better positions in the cabinet.
In the audiotape, Dhaka Kumar Shrestha claimed he would soon be appointed the health minister, assuring Prasai that he would help him after that. Prasai owns the B&C Medical College in Birtamod in Jhapa. This institution has not got an affiliation from any university for failing to meet standards.