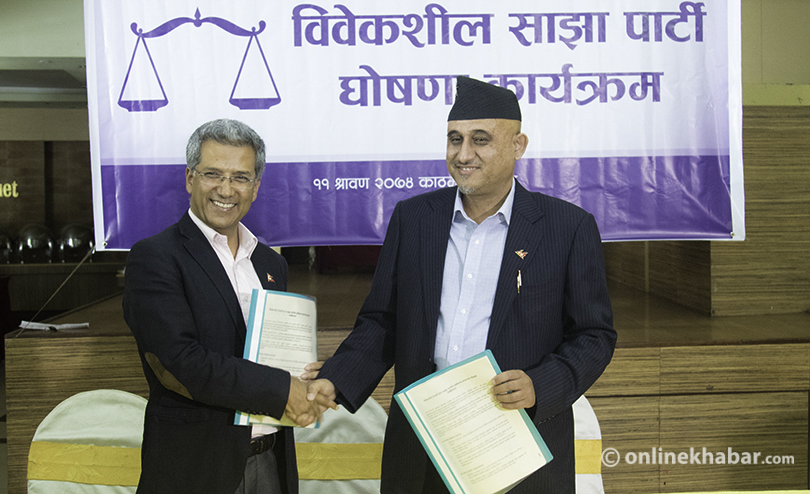 Kathmandu, September 26
The newly established Bibeksheel Sajha Party says it wants to establish itself as a national party in the upcoming elections of House of Representatives scheduled for November 26 and December 7.
Two alternative political forces, Bibeksheel Nepali and Sajha Party, had merged to form the party around two months ago.
The party says it will advocate for cultured politics, good governance, development and prosperity.
Meanwhile, the party has finalised its slogan for the upcoming polls. Spokesperson Surya Raj Acharya says "Abako aasha: Bibeksheel Sajha" (Hope for now onwards: Bibeksheel Sajha) will the slogan of party for poll campaigning.
Meanwhile, he informs party's coordinators Rabindra Mishra and Ujwal Thapa will lead poll campaigns.
The party, however, is yet to finalise its candidates for the polls.
The Election Commission has given 'scales/balance' as the poll symbol to the newly established party.