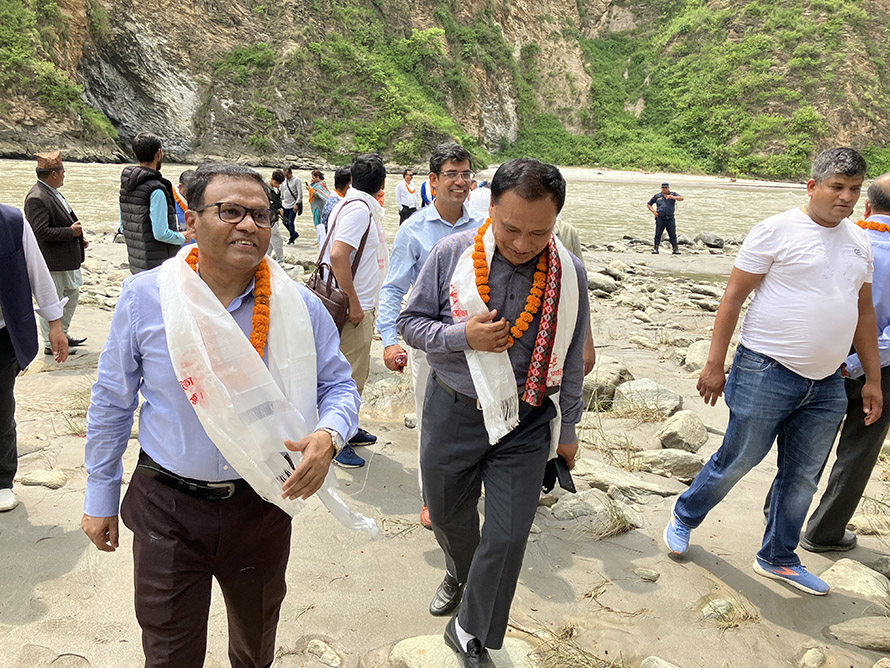 Kathmandu, August 24
Bangladesh says it is keen to invest in some Nepal hydropower projects.
A team of Bangladeshi energy officials visited the site of the proposed Sunkoshi III Hydropower Project on the border of Kavrepalanchok and Ramechhap districts and said they are ready to invest in the project.
The team is currently in Kathmandu for two bilateral meetings with Nepali counterparts.
The 683-megawatt project's estimated cost is Rs 1.458 billion, and Bangladesh says it wants to invest some amount.
Bangladeshi Electricity and Energy Secretary Mohammad Habibur Rahman said, "Not only Sunkoshi III, but we are also interested to invest in a 1,720-megawatt Khimti Shiwalaya project in Dolakha and Ramechhap districts."
He said private investors in his country were also interested in investing in Nepal hydropower.
Different levels of bilateral meetings will take place on Wednesday and Thursday, and they could make some concrete decisions, according to him.