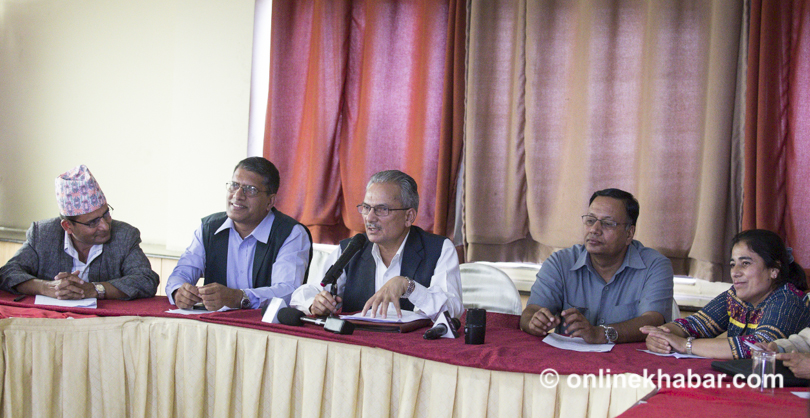 Kathmandu, June 8
Former Prime Minister and Coordinator of the Naya Shakti Party Nepal, Baburam Bhattarai, says the government's decision to assign the Chinese company, Gezhouba Group, for the construction of Hydroelectric Project is wrong as no any other contractor was given a chance to compete.
He suspects that some forces including top government officials might have played in the deal to pocket hefty commissions.
Organising a press meeting in Kathmandu today, Bhattarai said, "The project has been handed over to a private company without any competition. It is a play of corruption and commission."
He further argued that construction of the national pride project should not have been given to a foreign company.
"This decision once again shattered the sentiments of Nepali people that we can construct big development projects on ourselves."
"You claim it to be a national pride project, but submit it to a foreign company," he questioned, "How can such trend protect our national dignity?"
The former Prime Minister also questioned the capacity of the company.
The Cabinet on May 23 had decided to handover the assignment to the Chinese firm.
Accordingly, the two sides have already signed an agreement on June 4.
The Chinese company would construct the project in engineering procurement contract with finance (EPCF) model.
According to the model, the company itself will make investments in the project, which Nepal will pay back after the construction.
The detail project report has estimated that the project would cost Rs 250 billion.
Around 20,000 population living by the river in Dhading and Gorkha districts will be displaced by the project.