On September 26, 2015, Baburam Bhattarai did the unthinkable. Bhattarai, who had spent most of his adult life as a key leader of the Maoist Centre, quit the party. His reason? He felt he had been cheated on by other leaders of the party.
Leaving the Maoist party, he said he no longer had the thirst for power. He even went on to say how he was running away from power politics and dedicating his life to mission politics.
But, he failed to show that in action. Whenever the elections came around, he always went around bargaining for power. When the 2017 elections came around the corner, he went to the left alliance and showed his solidarity but the alliance chose Narayan Kaji Shrestha to contest from Bhattarai's constituency.
Following that, Baburam Bhattarai sought support from the Nepali Congress and won the election, but none of his other party members won. This meant he needed an alternative to being a power player, so he merged his Naya Shakti with Upendra Yadav's Samajbadi Party. Following that, he even tried to become the prime minister stating he had 34 lawmakers, but he failed.
Knowing he would not be relevant, he split from Yadav and was needed to contest the 2022 elections using the Maoist symbol. This came as a shock to many as he had left the party stating they had betrayed him. But this did make people aware of one thing, Bhattarai would stoop to any level to ensure he could be in a position of power.
That attitude of his has lost him the respect of the public and his political followers.
Tough times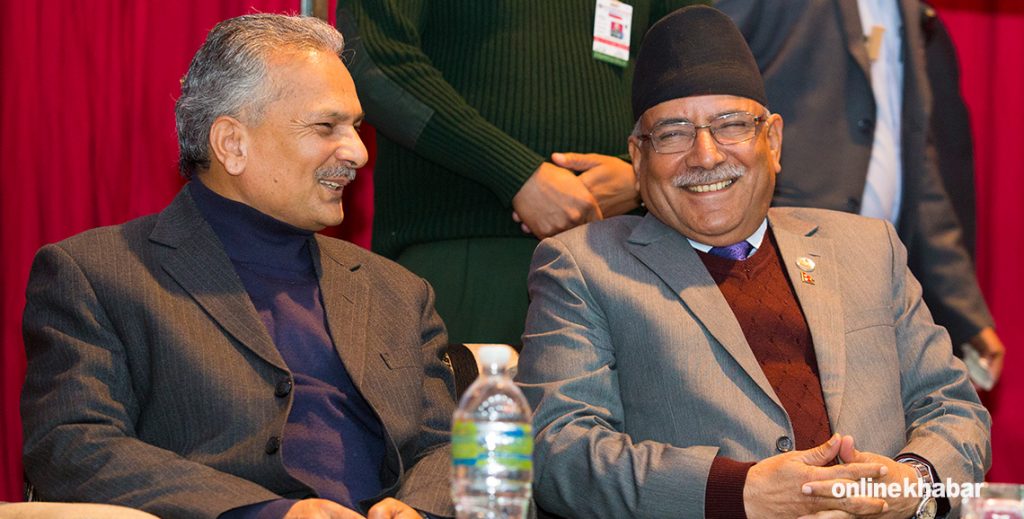 Since he quit the Maoists seven and a half years ago, Baburam Bhattarai has found it tough. Even though he formed Naya Shakti on June 13, 2016, his political career post-Maoist has been anything but stable. Since then, he has been a part of five different parties. If rumours are true, he is likely to join his sixth party soon.
But, Bhattarai sees this differently. In his political document, he writes, "At a glance, the series of party formation and reorganisation may appear rapid in a short period. But from Naya Shakti to Nepal Samajbadi Party, the ideas and agenda are fundamentally the same."
Bhattarai prefers to call a political party a mission with ideas. In his opinion, the party is not an end but a means. He argues that rather than names and numbers, people should look at the ideas, politics and agenda adopted by the party.
In his political document, Baburam Bhattarai admits one must be skilled in coordinating strategic steps to achieve strategic objectives. But he does not accept that he did all the running in between for personal interest or gain.
Ideological ambiguities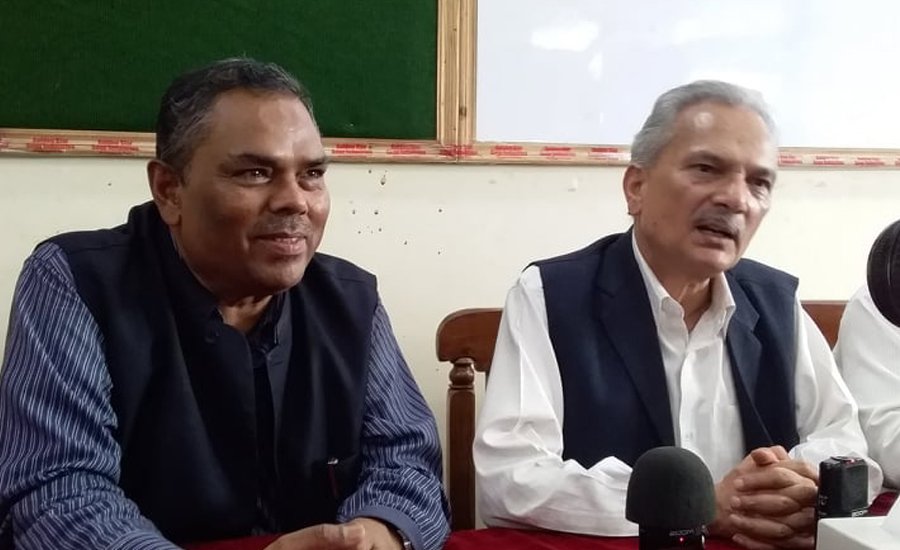 In general, Bhattarai has created the image of an ideological leader. However, a leader who has been associated with him for almost seven years considers him ideologically ambiguous.
"Having academic intelligence does not mean having ideological clarity. Ideological clarity in politics means protecting the political direction one has taken and standing firm on it. I have not seen that in him," says the leader on the condition of anonymity.
Recalling the example of institutionalising schooling and practice that was once ready to make sacrifices for the defence of the course of action, the leader asks, "How can we assume that a leader who surrenders to compromise and power without protecting the course of action has ideological clarity?"
The leader adds, "I didn't see ideological clarity, a commitment like in the Maoist movement, at the time Baburam Bhattarai left the Maoist Centre." He tried to fulfil his personal ambitions and called it alternative politics. "But in my eyes, he failed all the tests that came his way," says the leader.
But Bhattarai, in the document, writes that one should not run away from the extremely unfavourable situation that sometimes occurs in politics, but have the courage to face the challenges and risks. He writes that one has to go through the process of many conflicts, tensions, ruptures, alienation, division, unity and reunification in a political career.
Reasons to compromise
Until the time of his exit from the Janata Samajbadi Party, Baburam Bhattarai seemed to be active in alternative political campaigns.
However, pressure from family and his close aides meant he continued to push for power politics and disregarded his motto to be involved in mission politics.
But, he continues to call politics his mission.
"Politics is a commitment to a certain idea, principle, agenda, a spontaneous interest, and activism towards the nation and state building," he says. "It is painful and has many ups and downs."
In theory, Baburam Bhattarai is right and understands what needs to be done. In practice, however, he got entangled with each political affiliation he made. He has admitted to this in his document.
"A space for intellectual politics is not enough for the establishment and growth of new political parties. You also need appropriate timing," he writes. "We should have prepared the right base for Naya Shakti Party and not formed it hastily just because the elections were near."
He also admits that the organisation of Naya Shakti was also weak, which led to the idea being automatically weak and the party failing to live up to the expectations.
Life comes around in a full circle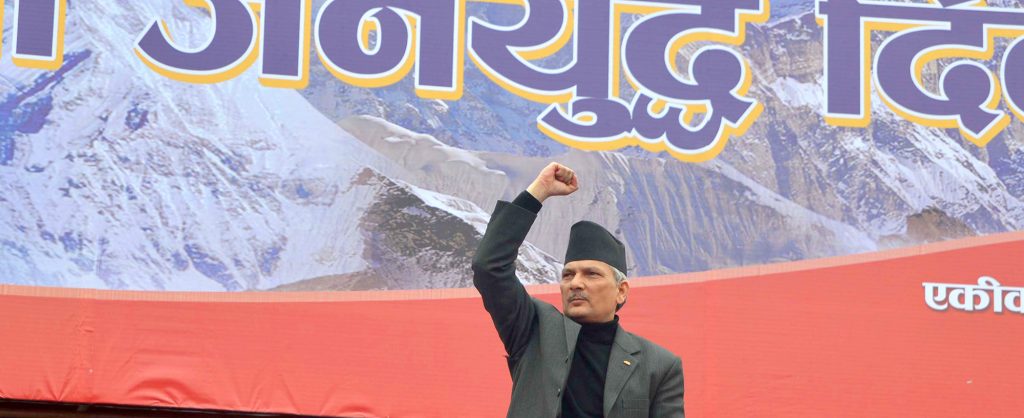 After seven and a half years, Baburam Bhattarai is returning to the Maoist party. But, he wants to remain coy about it as he says he has not returned to the Maoist and wants to call his new party the CPN-Socialist.
The Maoist party chairman Pushpa Kamal Dahal seems happy with Bhattarai's return and has stated how both of their experiments failed.
"He formed something new while I tried to join hands with the UML. We both failed," Dahal says.
Bhattarai has admitted in his document that people voted for independent candidates at the local, provincial and federal elections as they did not trust the traditional parties anymore and had disgust towards them. But, the same Bhattarai has seemed to join hands with the same parties he claims that the people no longer trust them.
It seems Baburam Bhattarai has left the idea of campaigning to build an alternative political power in a new way and chose to collaborate, polarise and integrate with the closest forces that have similar ideas, policies and programmes. He has agreed to this in his document.
"Even though major parties have lost votes this year, we need to understand the parties like Nepali Congress and UML are huge parties," he writes. "These two have been a constant since Nepal adopted a multiparty democracy in 1991."
But, he feels that the right programme can change the sentiments the youth have against traditional parties. 
Whatever Baburam Bhattarai says, after seven and half years, he is back to square one. 
---
This story was translated from the original Nepali version and edited for clarity and length.